Arne O. Holm says

Small, Yellow Post-It's Mark the Border between Dictatorship and Democracy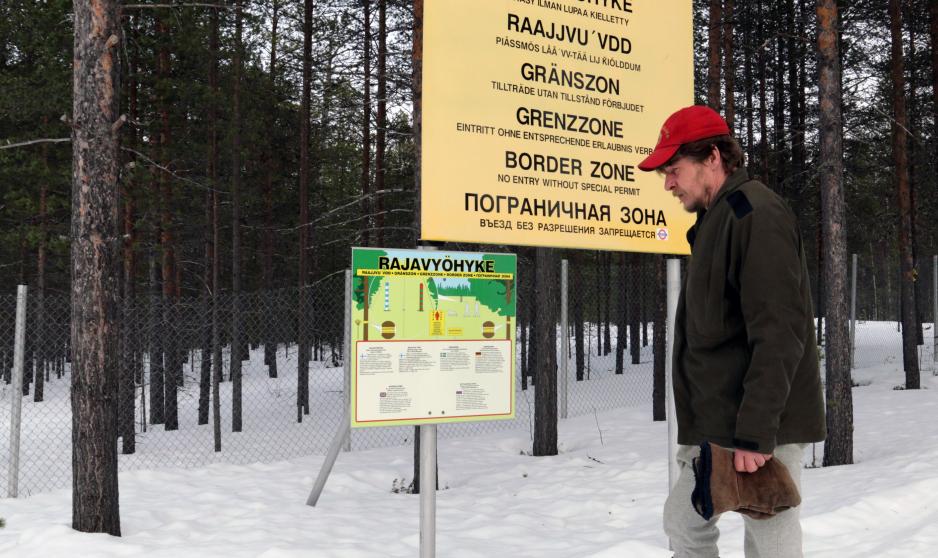 Commentary: "Here", Esa Martela says and points to an abandoned building, "Here, I worked for decades before the border station was shut down." We leave the car, Martela and I, and look into Russia. Two minutes later, a Finnish border inspection patrol appears on snowmobile.
The forest in this part of Finland has been decorated with yellow signs, placed one close to the other, almost like little post-it-notes. The only visible separation between a democracy and a warring dictatorship along the road from ivalo to Nellim.
The border between Russia and Finland.
About to joint NATO
The barely visible winter-dressed road we have followed will end in Pechenga, Russia – were it not for a gate marking the end of democratic values that thus brings my onward journey to the East to a halt.
There's been a couple of weeks since Esa Martela took me to the border in Nellim. Back then, the idea of Finnish NATO membership was more of a theoretical exercise. Polls revealed increasing support for the western defense alliance and committees were established to explore the issue.
However, just a couple of days ago the first debate about membership took place in the Finnish parliament. That happened just one day after former Russian president Dmitry Medvedev threatened to deploy nuclear arms along the Baltic Sea if Finland were to turn its ambition into reality.
A border patrol on snowmobile receives me
Finland's fast-track preparations to enter NATO also put pressure on Sweden, which yesterday decided to move the deadline for its own report about membership forward, from 13 May to 30 May. Today, the Swedish party Socialdemokraterna [Social Democrats] organizes its first major security policy debate about a potential NATO membership.
Key change
As early as on 29  June, during the NATO summit in Madrid, Finland and Sweden may be offered membership.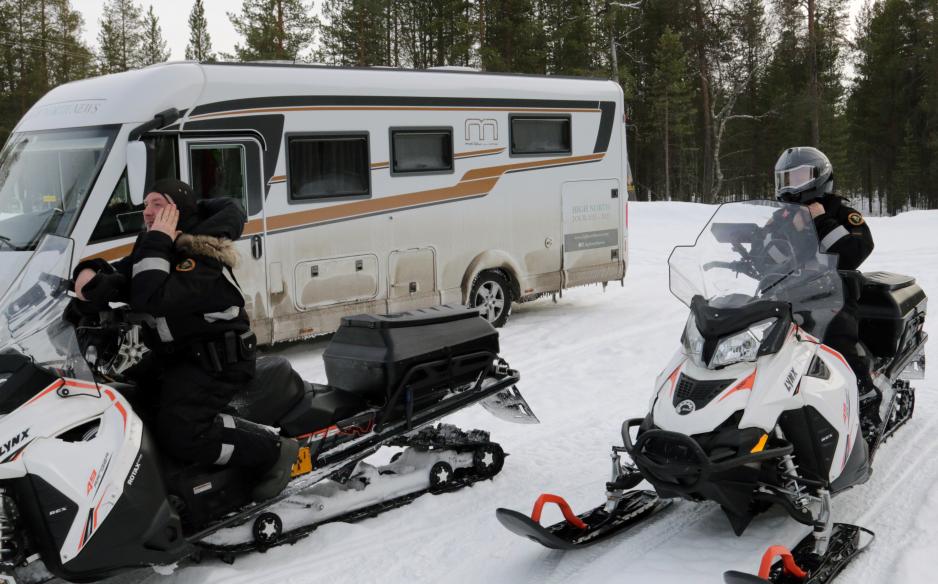 Yesterday, Danish PM Mette Frederiksen met with Ukraine's President Volodymyr Zelensky in Kyiv.
In Norway, the military exercise Cold Response is formally over, however, the military escalation continues. On Monday, 800 new American troops will arrive in Northern Norway to train there.
International security politics have never before seen such fundamental and fast changes as those we are currently witnessing.
There is hardly time for political debate
At the same time, the civilian society is also changing at breakneck pace. International trade and cooperation are in war mode.
We find ourselves in a situation in which there is hardly time for political debate prior to decision-making. A war in Europe shakes all known ideas about political processes. It turns our understanding of the climate crisis upside down and creates refugee flows that we thought we could turn our back on because they came from countries for which we did not feel any responsibility.
The Winter War
Esa Martela points to a map hanging in the Finnish woods. It tells a story about Finland's relationship with Russia, a story also about a Finland that feels certain this time around that it dares face an aggressive Russia when backed by NATO.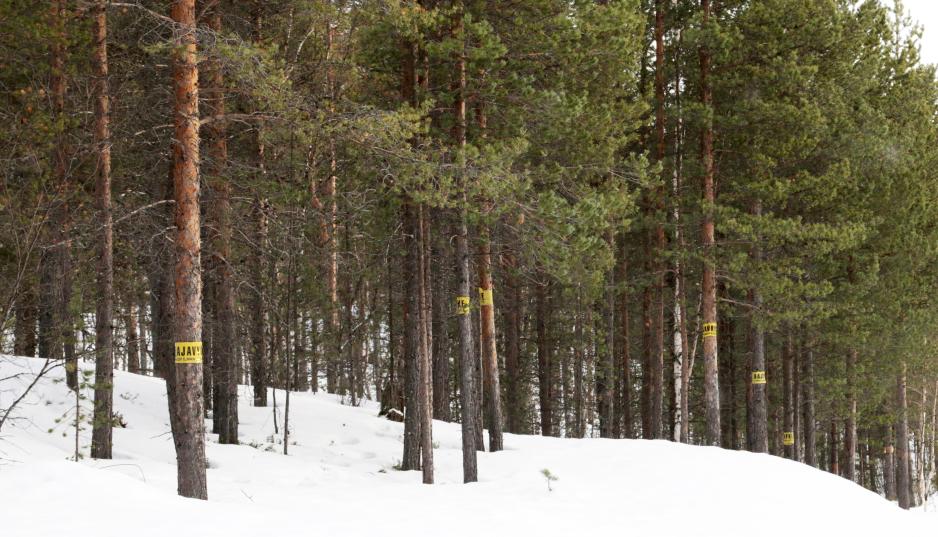 Martela and his wife Katarina Turunen live just a few kilometers from the border to Russia, yet carry with them a legacy from their parents and grandparents – a legacy making Finland joint NATO with a defense sector that goes far and beyond the NATO requirements for new member states. The Winter War between Finland and the Soviet Union from 30 November 1939 to 12 March 1940 is by no means forgotten.
The Finnish border patrol on snowmobiles greets us kindly and welcomes me into the Finnish woods. If their work days have changed following the invasion of Ukraine, their faces do not reveal any hint thereof. The old border station, Esa Martela's old workplace, is still shut. But the patrolling of the border continues.
A 1,340 kilometers long border against NATO, if the Finnish people gets its way.
This commentary was originally published in Norwegian and has been translated by HNN's Elisabeth Bergquist.