Shell Plans to Resume Offshore Oil and Gas Exploration in Arctic Alaska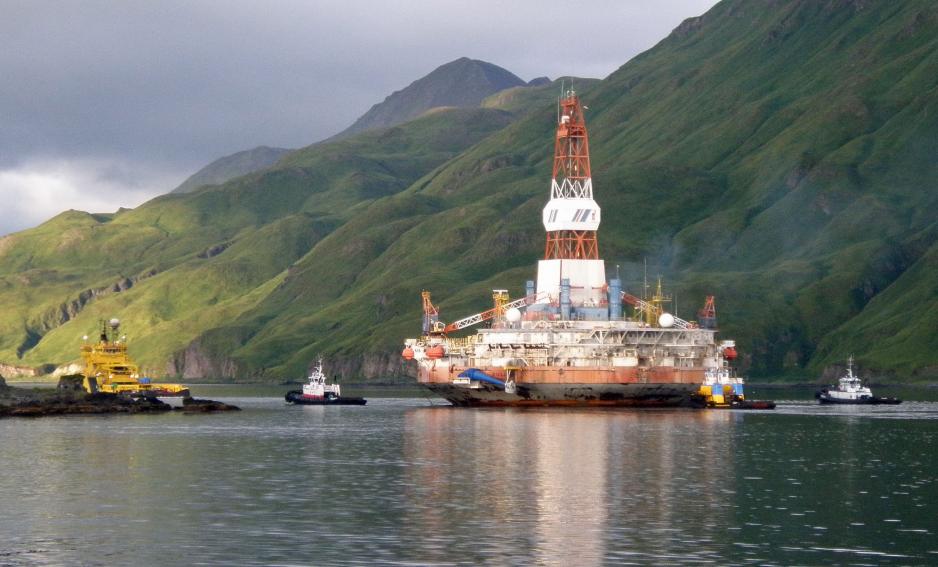 Oil Major Royal Dutch Shell submitted plans to resume oil and gas exploration in waters off Alaska's northern coast. The news comes about fives years after the company abandoned costly efforts to find oil in the Burger J prospect area further to the west and in much deeper water in 2015.
Shell submitted plans for seismic activity and exploratory drilling in its West Harrison Bay license in the Beaufort Sea just offshore from the National Petroleum Reserve in Alaska. The prospect area's proximity to shore, shallower waters, and less severe ice conditions should make exploration less technically challenging than the Burger J license in the Chukchi Sea.
The company seeks approval to partner with other companies to explore the 86,400 acres in its 18 leases.
According to the document Shell had made progress in better understanding the resource area and identifying project partners prior to the negative impact of Covid19 on the market environment and the collapse in oil prices.
It also said that "logistical restrictions to operations and surveying" amidst the global pandemic makes it currently infeasible to attract prospective investors for a "high risk project." 
In its 5-year plan the company suggests conducting seismic studies to update geological data and finalize well and reservoir design in 2021-22 and begin and subsequently expand exploratory drilling in 2023-24. The prospect area sits atop the popular and shallow Nanushuk formation, one of the most promising on the western part of the North Slope.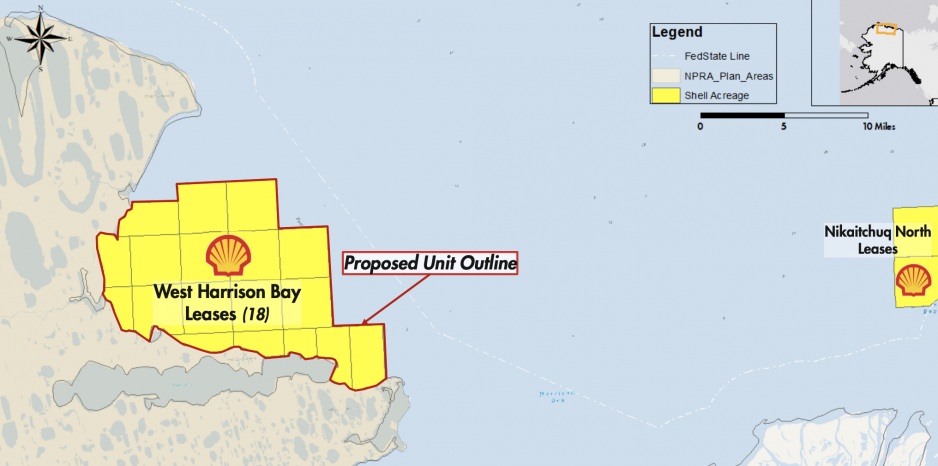 Beleaguered previous attempt
This latest plan to drill for oil and gas in offshore waters won't be the company's first attempt. The company spent $7 billion on an unsuccessful Arctic Alaska drilling campaign between 2012 and 2015, which included the staging of a small fleet of drilling and support vessels. 
The efforts were hampered by legal and regulatory challenges and were delayed by a full year when severe ice conditions in 2012 made drilling activity too challenging. The following year, Shell's Kulluk drilling rig ran aground near Kodiak island in heavy seas highlighting the Arctic's challenging environment.
The platform was damaged beyond repair and scrapped by Shell the following year.
This is our nation's last great wilderness.
Trump plans to open up Alaska
Shell's efforts to return to Alaska come less than a month after the Trump administration said it would be opening up the Arctic National Wildlife Refuge (ANWR) to oil exploration. The debate over drilling for oil in the wilderness area has been ongoing for more than 40 years. 
Under the latest plan the administration would grant drilling rights on 1.6 million acres on ANWR's coastal plain. The first auctions would be held by the end of 2021 and by 2024 up to 800,000 acres could be leased out.
Efforts by various U.S. administrations to open ANWR for oil exploration have long resulted in fierce legal battles to keep the area protected from drilling. In fact, it took less than a week for this latest decision to be challenged in courts by a coalition of environmental groups and Alaska Natives. 
ANWR is the U.S.'s largest wildlife refuge and home to a large variety of species of plants and animals, such as polar bears, grizzly bears, black bears, moose, caribou, and wolves.
"This is our nation's last great wilderness," said Adam Kolton, the executive director of the Alaska Wilderness League.
"Nowhere else in the five-nation circle polar north do you have such abundant and diverse wildlife." 
Low oil price, lack of financing
Both Shell's plans and the Trump administration's announcement occur against the backdrop of declining oil production in Alaska and an increasingly challenging environment to secure financing for Arctic drilling operations.
In fact, a number of large banks recently announced they would no longer provide lending for these types of projects. In 2020 alone four of the U.S.' six largest banks – Citi Bank, Wells Fargo, Chase, and Goldman Sachs – updated their lending policies to exclude financing for new Arctic drilling.
"Our climate is in crisis, oil prices have cratered, and major banks are pulling out of Arctic financing right and left. And yet the Trump administration continues its race to liquidate our nation's last great wilderness, putting at risk the indigenous peoples and iconic wildlife that depend on it," explains Kolton.