SAR Network Goes Cruising With EU Funding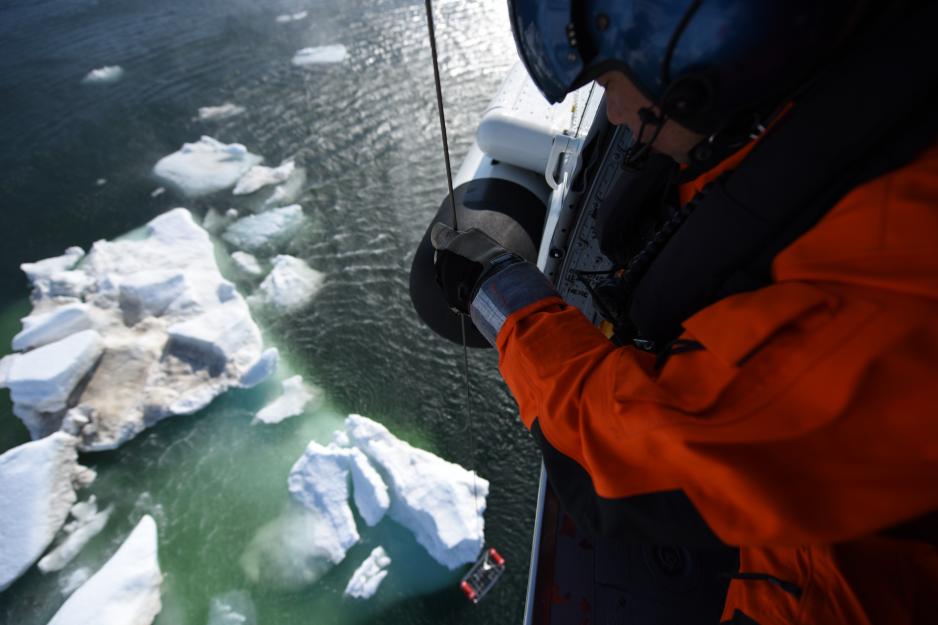 Through the ARCSAR cooperation on search and rescue in the High North, Russia, the USA, New Zealand and Norway cooperate closely about a major SAR project that recently received substantial funding from the EU.

Through the ARCSAR cooperation on search and rescue in the High North, Russia, the USA, New Zealand and Norway cooperate closely about a major SAR project that recently received substantial funding from the EU.
Increased traffic as well as increasing interest in the Arctic has led to increasing attention to search and rescue in the High North during the past few years.
- However, that attention is far from sufficient, argues Professor Odd Jarl Borch at Nord University.


Upgrade overdue
- Time is long overdue for a dramatic upgrade of security in the North. The technological solutions we have today are far from sufficient for an increasing amount of larger cruise ships wanting to operate in northern waters. Even though operating in the High North Seas has never been as safe as now, one nevertheless has to take into account that unexpected incidents may occur. Through the ARCSAR (Arctic Search and Rescue) project we aim to let the users' needs direct SAR resources, Borch says.
ARCSAR recently received NOK 34 million from the EU for a five-year project on safety and preparedness in the High North. Bent-Ove Jamtli at the Joint Rescue Coordination Centre for Northern Norway will head the project, which has been developed in close collaboration between Nord University and JRCC North.
The project's cooperation with the cruise industry has contributed to the EU's 'Horizon 2020' project taking an interest in it.


Considerable resources on cruise ships
Frigg Jørgensen, Executive director of AECO, underlines that passenger vessels represent an important asset in Arctic marine preparedness.
- During search and rescue operations in remote parts of the Arctic, expedition cruise ships can be the first to arrive on site. Cruise ships carry food, water, medical supplies, doctors, numerous high speed small vessels and other resources that are useful in SAR operations.


Learning and further development
- Previous tabletop exercises organized by AECO and SAR entities have shown that there is a potential for making better use of these resources. ARCSAR's planned live exercise (in which a cruise vessel is followed and field drills conducted) will be a valuable opportunity to continue to learn and improve cooperation between the parties involved, Jørgensen says.
In addition to planned drills, the NOK 40 million project also aims to produce innovations in equipment and services used in safety and preparedness in Arctic surroundings.


Knowledge transfer
- One of the most important contributions of such a project is transfer of knowledge and evaluation, Odd Jarl Borch says.
He argues that under the conditions of the Arctic and with its vast distances, international collaboration is crucial.
- The actors' knowing each other, having knowledge of each other's capacities and equipment as well as their being able to communicate, is vital. This, in turn, requires joint exercises, working communication lines, and for technology and systems to work together.
Gaps in competence
- All this, says Borch makes it even more important to  bring together big nations like Russia and the USA through innovation networks like ARCSAR. At Nord University, we have taken the consequences of the competence gaps that have been revealed through the SARINOR and MARPART projects, which were funded by the Norwegian Ministry of Foreign Affairs and the Nordland County Council.
A broad international professional network that can support users with competence has been established. As has a so-called 'preparedness lab' – NORDLAB – where various kinds of tools in crisis management may be tested, as well as interaction between shipowners and the emergency response actors, Borch says.





Les artikkelen på norsk

ARCSAR FACTS
ARCSAR is a network project for knowledge transfer and innovation work aimed at Arctic preparedness. Participants are emergency response actors, business and academia. Nord University acts as coordinator and the Joint Rescue Coordination Centre Northern Norway heads the project. The project includes a further 18 partners from Europe and the USA, Canada, Russia and New Zealand.
Important elements of the project are:
- Development of new technology and system development
- Plans and management
- Cross-border and cross-institutional preparedness collaboration
ARCSAR commences in the autumn of 2018 and will run for five years. Progress will depend on the schedules of the various JRCCs. EU funding amounts to NOK 34 million and the total project budget is estimated at NOK 40 million (€4 million).