Fieldwork Reflections

Samantha Saville think it's important to highlight the societal changes that accompany environmental changes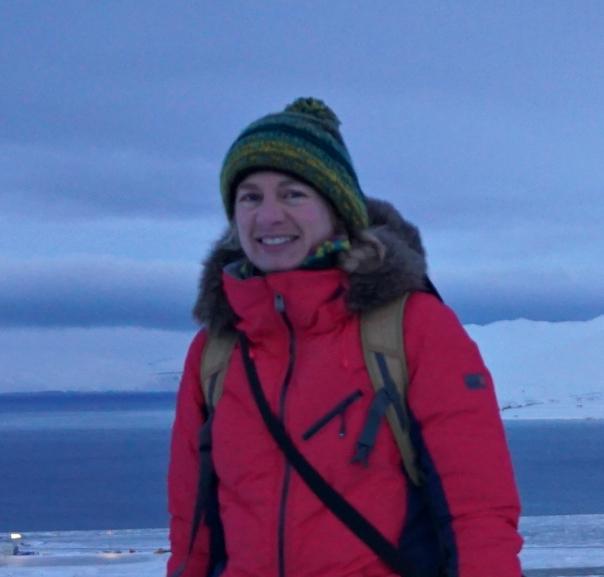 It has been four years since Samantha Savilles last visit to Svalbard and there was plenty to talk about given the shift away from coal mining to a more heavily tourism-centred economy, the resulting shifts in society and continuing environmental change.
This interview was first published on Women in the Arctic and Antarctic, a website that promotes the views, work and voices of women researching, experiencing and living in the North and the Polar Regions. 
How did you get into researching the Arctic?
By accident/ chance: I was at a time in my life where doing a PhD seemed like a good idea (something a decade earlier seemed like an impossible statement!). I approached my previous dissertation supervisor at Aberystwyth Geography department about some vague ideas around environmental values and he suggested I take a side step and apply for a current call on a project called Polarising nature-culture: Examining value in Svalbard. It had all the traits of something I would find interesting and challenging with the added element of going to the Arctic, something I wasn't looking for but became exciting.
What are you working on at the moment?
Right now I am working on turning some of my findings from the above PhD thesis into journal articles. I am still a novice at academic writing, so I am preparing for a writing retreat to help hone my skills and get better at sharing my work more widely.  I'm also transcribing interviews from my recent field trip.
What role has mentorship played in your career so far?
There have been a number of very strong supportive influencers, friends, supervisors and other helpful academics that have helped coax me along my way from undergraduate days, working and studying at the Centre for Alternative Technology, through to the PhD and now this fellowship. I have also tried to give back by sharing my experiences and lessons learnt with students and colleagues through tutorials, student representative roles and thesis supervision. In an increasingly hectic academic world, taking time to talk is extremely valuable on many levels.
You have recently been in Svalbard for your current project, "Svalbard Futures: Value and Adaptation in the Anthropocene." What were the key things you had to do to prepare for your fieldwork?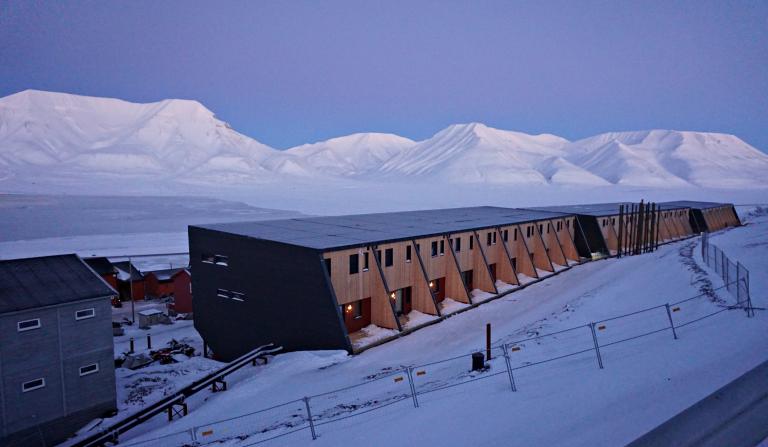 Finding a place to stay was a big one! That's sounds strange as the first thing to mention, but there is quite a housing shortage in Longyearbyen, Svalbard's main town, where I was based this time, so being able to secure a roof over my head heavily influenced the timing of my trip. Prior to the trip I was also busy arranging a public event to present my work and working on the presentation for that event as well as setting up some interviews and contacts. Beyond that, I of course gathered and added to my collection of winter weather gear ready for the minus temperatures and checked the local newspapers to see what else was going on during my stay.
What kind of research did you do in Svalbard?
Like my previous field trips, it was a combination of interviews and ethnographic observations. This time around I was particularly interesting in talking with participants about change and the processes of change. Having been 4 years since my last visit, there was plenty to talk about given the shift away from coal mining to a more heavily tourism-centred economy, the resulting shifts in society and continuing environmental change.
How do you think your research adds to the study of the Arctic region?

We are becoming increasingly aware of the climatic and physical changes of the Arctic (e.g. this Climate in Svalbard 2100 was launched whilst I was on field work). I think it's important to also highlight the societal changes and transitions that accompany and are entangled with these environmental changes, they cannot be viewed separately. I am hoping that my work, revisiting questions from my doctoral research, provides a longitudinal perspective, and can be useful for those researchers continuing research with this rapidly changing society.  We can all stand to learn from how we can adapt our ways of life and values.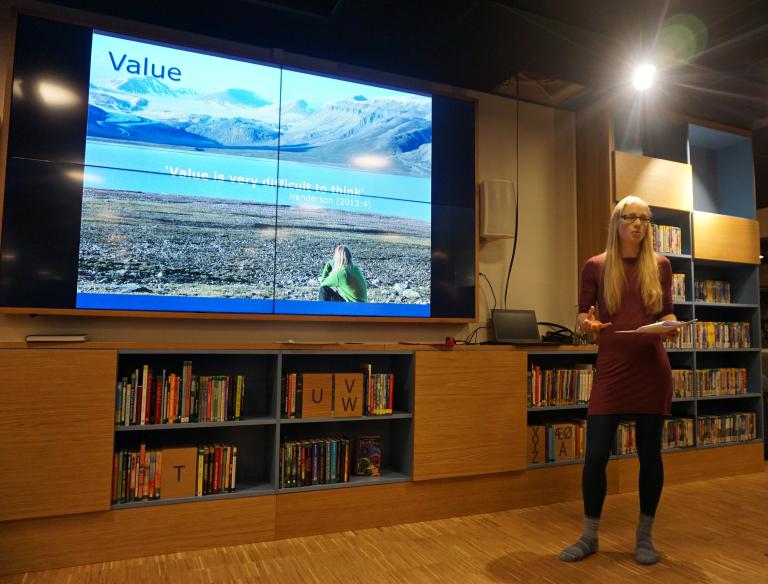 What did you learn while undertaking research in Svalbard that you wish you had known before you started?
Thinking back to my first trip, I hadn't worked out the social calendar of Svalbard. I was thinking in terms of weather and where and how I would be able to access different settlements, which is important. I was not so aware of when the main times for taking trips back to the mainland or when scientific field seasons were most intense, hence when people would be more likely to be available to talk to.
What would be your best piece of advice for someone preparing to undertake their first fieldwork trip in the Arctic region?
Seek advice from those who have more experience, preferably in the area you intend to visit – you don't know what important things you aren't aware of until it is potentially too late. That could be connecting with a relevant academic forum, using social media or talking with colleagues from other disciplines – gather as much prior practical information as you can so as you can be prepared. However, be prepared also to adapt your plans.