Russia's Novatek to Build LNG Transshipment Hub at Kamchatka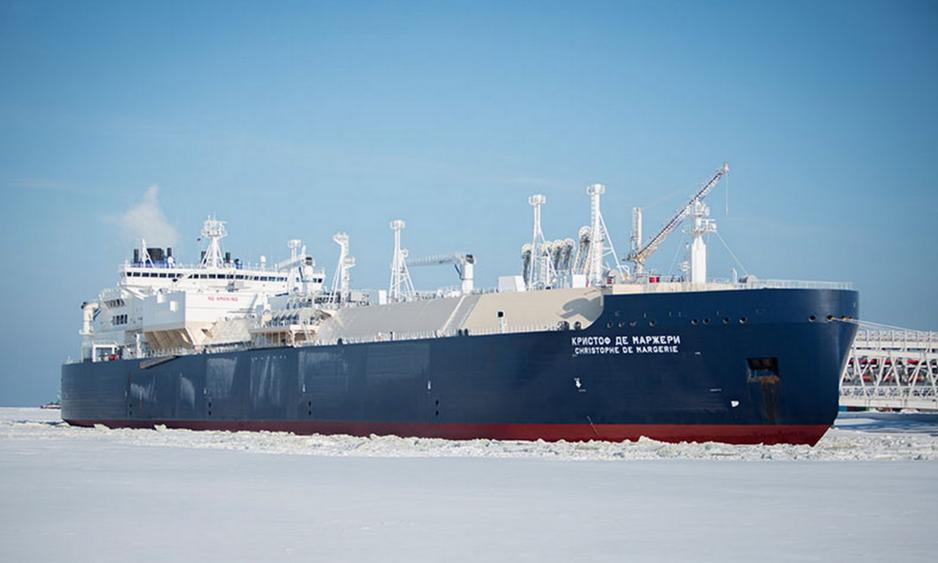 Russia's largest independent gas producer Novatek announced plans to construct a sea terminal at Kamchatka to transfer liquefied natural gas (LNG) from specialized ice-class vessels to conventional carriers for onward distribution in Asia.

Russia's largest independent gas producer Novatek announced plans to construct a sea terminal at Kamchatka to transfer liquefied natural gas (LNG) from specialized ice-class vessels to conventional carriers for onward distribution in Asia. The company also aims to order around 15 new ice-class LNG carriers to be constructed by Russia's Far East Zvezda Shipbuilding Complex. These vessels would transport gas from its planned Arctic LNG II project on the Gydan Peninsula in the Kara Sea.
"Having a Far East transhipment hub would enable LNG carriers to unload cargoes from Yamal/Arctic LNG II and sail straight back for more, leaving it to conventional, cheaper LNG carriers to pick up cargo parcels for onward shipment, whether to South Korea, Japan, China or to newer importers such as Vietnam, the Philippines etc.," explains Karen Thomas of LNG World Shipping, a trade publication.
Building Novatek's Arctic LNG empire
The announcement is part of the company's efforts to export LNG, produced by its project Yamal LNG and future Arctic LNG II, via Russia's Northern Sea Route (NSR) using ice-capable LNG carriers.

"The construction of a sea terminal facility for reloading operations will optimize the logistics of LNG supplies from the Arctic region, stimulate usage of the Northern Sea Route, and create a new LNG supply hub for Asian-Pacific regional consumers," explains Novatek's Chairman of the Management Board Leonid Mikhelson.
The first ice-class LNG carrier, the Christophe de Margerie, traveled the route in a record-breaking 6.5 days in August. Vessels will travel eastward, transferring LNG in Kamchatka, or westward, reloading gas at European ports, depending on the season and ice conditions.


Summer route
"The NSR is so far a summer route; it's not clear what business might go to Kamchatka in winter, when the icebreaking LNGCs will use the European ports of Montoir, Dunkerque and Zeebrugge to tranship cargoes to conventional carriers. SCF seems to want to use the NSR. Some of the other shipowners are less sure; on the record, they say the NSR is just one of the options," says Karen Thomas.
According to Novatek the Kamchatka transshipment hub would have a capacity of up to 20 million tons of LNG, sufficient to handle the eastbound share of Yamal LNG's planned annual production of 16.5 million tons and Arctic LNG 2's estimated yearly output of up to 20 million tons.
Uncertainty surrounding financing and timeline
Even with efforts to accelerate the timeline for the transshipment point as suggested by Novatek the construction of the facility would take at least 3-5 years according to experts. And this does not yet take into account required terrain studies, regulatory process, and financing. According to Mikhelson the specific investment amount in the project will be determined in 4-6 months time.
"Russia has recently been wooing everyone from the Saudi government to the Japanese utilities; Yamal LNG won Chinese backing. With a glut in the LNG market, however, how quickly can Russia secure finance for new export infrastructure," asks Thomas.
A growing fleet of Arctic LNG carriers
Novatek announced plans to order around 15 new ice-class carriers to transport future LNG produced by Arctic LNG II to the transshipment hub. This comes in addition to the 15 vessels currently on order by four shipowners: SCF, Dynagas, Mitsui OSK and Teekay LNG against charters by Novatek to transport gas from Yamal LNG. In contrast to the existing order, under construction at South Korea's Daewoo Shipbuilding & Marine Engineering, future vessels are to be constructed at Russia's Far East Zvezda Shipbuilding Complex, according to TASS news agency.  
Uncertainty remains, however, not only with regard to financing these vessels at a time when shipowners are reluctant to place orders but also with respect to Russia's technical ability. While Russia undoubtedly has longstanding expertise in the design of icebreakers and ice-class vessels, the know-how required for the construction of LNG carriers has thus far been limited to a few shipyards in South Korea and Japan. Nonetheless, Mikhelson is optimistic that under the agreement Russian shipbuilders will be able "to receive the necessary competencies, scientific and technical information and train specialists," according to Interfax news agency.
In any case, Zvezda shipyards' ability to construct medium- and large-tonnage gas carriers up to 250,000 tons is nearly a decade away as current expansion efforts to ready the shipyard for such vessels will not be completed before 2025.
For now, Novatek's Yamal LNG is awaiting the beginning of production before the end of the year. The
Christophe de Margerie
is
estimated to arrive at the LNG terminal
at the port of Sabetta on October 30 ready to accept its first load of gas produced by the Yamal facility.