Russia's New Prime Minister Entangled with Family Fortunes and Luxury Houses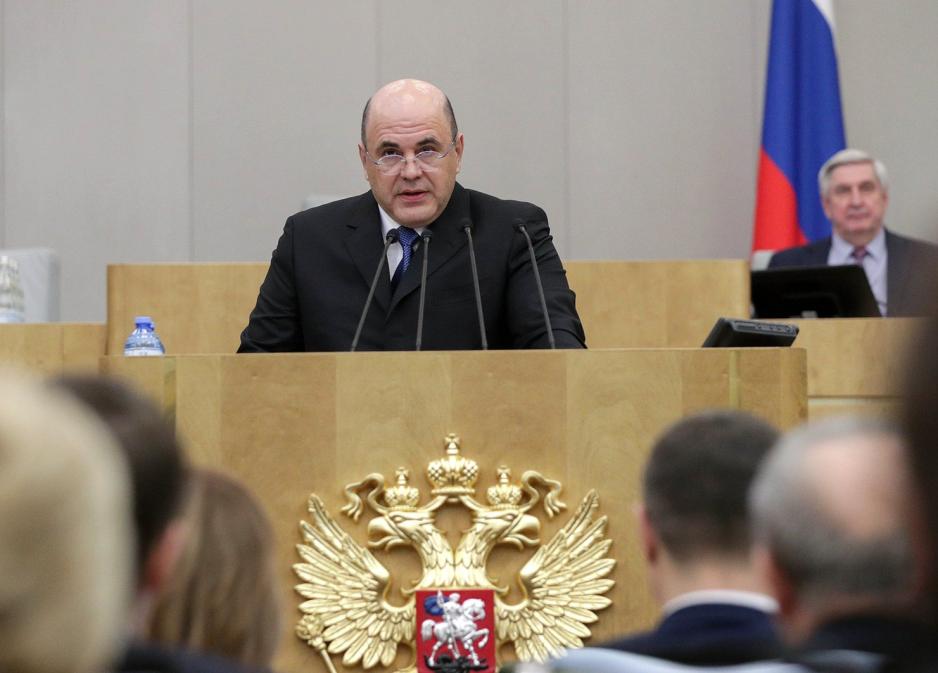 Russia's new PM Mikhail Mishustin (53) was brought in to boost the Russian economy. However, questions about regarding his own private economy. Russian media ask how his wife could make USD 12.5 in nine years – without owning her own company.
The transformation of power happened swiftly. Just hours after Russian presiden Vladimir Putin gave his annual speech to the nation on 15 January, in which he revealed that he would suggest extensive constitutional changes and transformation of power from the role of the president to the parliament, Prime Minister Dmitry Medvedev resigned.
Just as fast as Medvedev walked out the door, former Director of the Federal Tax Service walked in. When the evening news flashed across Russian TV screens later that night, the country's new prime minister was a man about whom most Russians had hardly heard a word before.
Putin had picked his new #2 in the power hierarchy and prepared the grounds for his political life after he resigns as Russia's strong man through a quarter of a decade in 2024.
Low purchasing power
Russian analysts consider the shift as an attempt to try and reform the Russian economy. Russia is facing massive challenges with a widely unpopular, yet also urgently needed, pension reform. The country's GDP demonstrated a modest growth of 1.2 percent in 2019, and the prognosis for 2020 and 2021 are 1.6 and 1.8 percent respectively.
Western sanctions following the annexation of the Crimea has reduced Russian workers' purchasing power to 2013 levels.
An extensive economic plan worth USD 400 billion was promised when Putin was re-elected president in 2018. However, Prime Minister Dmitry Medvedev, who is in charge of realizing the reform, has not delivered the goods. Social discontent with the lack of economic growth has spread to different parts of society.
This combined with increased poverty, falsified elections and an increasing flood of journalistic revealing of excessively rich public servants with luxury apartments in Russia as well as abroad, has forced Putin to act.
The question many now ask is whether an anonymous bureaucrat without any major power base will be able to boost the Russian economy. Mishustin was, after all, named "a tax bureaucrat for the future" in a financial Times profile story in 2019.
Excessive private wealth
The Russian newspaper Kommersant last week reported that Mishustin's wife Vladlena Mishustina has made USD 12.5 million over a nine-year period without owning her own private company. This was money Mishustin allegedly earned before he in 2010 assumed the position as Director of the Federal Tax Service, money he at that time transferred to his wife.
Official documents show that the tax director had an income of USD 3.4 million during the 2010-2018 period.
Kommersant also reports that the couple in 2000 bought a house worth USD 9.5 million – an unlikely sum of money in a country where the average monthly income last year was just over USD 720.
The Russian version of the BBC last Thursday reported that questions are now also being asked about the private economy of the new PM's sister, 49-year old Natalia Stenina. According to the BBC, she owns estate worth one billion rubles, amongst others a flat in an elite complex on the outskirts of Moscow.
Here, the properties are guarded by camouflaged guards, according to the BBC. The channel also reports that none of the estate complex' inhabitants actually drive through the high gates surrounding the estate; they rather appear from below, through a vast underground parking garage.
Owners of flats in this area include the head of the Russian postal services Nikolay Podguzov and Rosneft CEO Igor Sechin.
This article was originally published in Norwegian and has been translated by HNN's Elisabeth Bergquist.