Russian Twin Towns:

"Russians in Norway Are Not to Be Blamed for Kreml's Political Choices"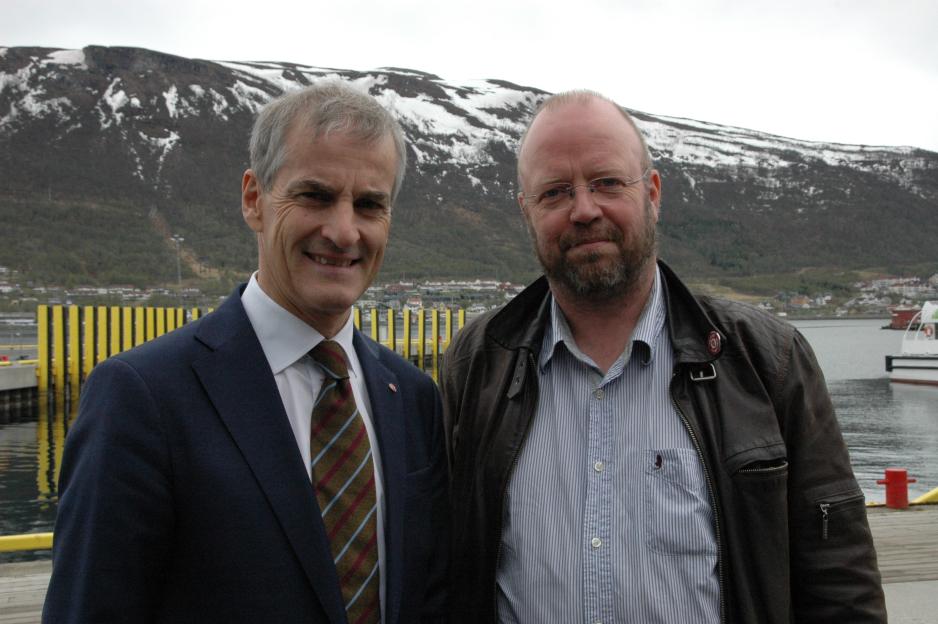 Rana and Sortland municipality in Northern Norway have chosen to keep their friendship city agreements with Russia in a frozen state in the hope of a warmer climate for cooperation after the war.
Recently Rana municipality council in Northern Norway discussed the issue of the municipality's Russian friendship city, Petrozavodsk.
In Mayor Geir Waage's (Labor) recommendation, he made it clear that the municipality condemns Russia's attack on Ukraine in violation of international law and supports all sanctions introduced by Norwegian authorities and contributions in the forms of arms and economical support for the Ukrainian freedom fight.
On the question of whether the friendship agreement should be terminated or kept in a frozen state, a unanimous municipality council decided to leave the agreement be in the hopes of a future resumption of the cooperation and the people-to-people work.
Rana municipality's agreement with Petrozavodsk consists of cultural exchange and people-to-people cooperation.
Following the MFA's advice
"Meetings on a political or administrative level have not been held for many years. This agreement is put on hold because of Russia's invasion in violation of international law," writes Rana municipality council in a statement.
If the government comes with clear advice, they will be followed.
It further state that it have followed the Norwegian Ministry of Affairs' advice of putting these types of agreements on hold, but that there has not been any specific advice on whether that should be done by terminating the agreements or putting them on hold.
"If the government comes with clear advice, they will be followed," writes the municipality council and continues:
"It is President Putin and his regime that are responsible for the violations of international law, fundamental human rights, and the laws of war."
Protect the Russian people
 The fact that many Russians reside in Norway, and in Northern Norway especially, also plays a part in the decision. The municipality council does not want Russians in Norway to be blamed for the political choices of the power elite in Kreml.
"It is our hope that there will be peace in Ukraine and democracy in Russia. Therefore, we hope to resume the people-to-people cooperation at a later time," Rana municipality council concludes.
Terminating the agreement has no formal effect on Putin's politics.
Another Northern Norwegian municipality, Sortland, also chose to put their friendship agreement with the Russian city Montsjegorsk on hold in March, following recommendations from both national authorities, Nordland county, and the Barents Secretariat.
In the most recent municipality council meeting, Mayor Karl-Erling Nordlund (Center) was clear that this decision still holds.
"Based on the recommendations we have been given and what we have concluded in the time that has passed since Russia's attack on Ukraine, Sortland municipality has not had any form of contact with Montsjegorsk, in line with national signals," says Nordlund.
Belief in a new era
There was agreement among the members of the municipality council to continue protecting the people-to-people cooperation with Russia.
"Terminating the friendship city agreement has no formal effect on Putin's politics and acts of war," says Berit Tunstad (Center), and points to the fact that the government has chosen to keep its bilateral agreements with Russia.
The article continues below.
"The agreements are put on hold or frozen. The same should apply to our friendship agreement with Montsjegorsk. We need to continue working for democratic values and the hope of peace. We must believe in a new era after the war. We can then resume our friendship agreements and see if there are opportunities for cooperation and dialogue," says Tunstad.
This is about people-to-people
The Center politician received support from Christoffer Ellingsen (Red Party Sortland), who believes is important that the municipality maintain that people-to-people cooperation is the basis for the friendship city agreements.
Not least to lead as a good example as political management.
"We must look at all opportunities for contact with the Russian people, regardless of the governing power there. We have heard that there has been friction between Russians and Ukrainians in Norway, also here in our municipality, which we are not benefiting from. We as politicians should be role models and try to build people-to-people relationships, also in our immediate environments when we see this," says Ellingsen.
"We must build on the people-to-people cooperation as soon as it is possible and not reject all contact with Russians because they have authorities which have occupated and committed terrorist attacks against a neighboring country," the Red Party politician concludes. 
Following Vardø's example
Tove Mette Bjørkmo of the Labor Party highlighted that several municipalities choose to put their cooperations on hold rather than terminating the agreements in the hope of resumption after the war.
A uniform treatment of friendship cities would be the best solution.
She also pointed to High North News' interview with Vardø Mayor Ørjan Jensen (Green Party), who believes that it is unfortunate that municipalities design their own foreign policies.
"We believe that national guidelines to ensure a more uniform treatment of friendship city agreements would be the best solution," Jensen said to HNN.
He said that Putin is achieving exactly what he wants, namely division in the population.
Heated debate
The agreements that Northern Norwegian cities have with Russia have been a source of much discussion since Tromsø municipality unanimously chose to terminate its friendship agreement with Murmansk, Nadym, and Arkhangelsk.
Shortly after, Bodø municipality announced that it is keeping its agreement with Vyborg, putting the agreement on hold instead.
"We are choosing to put the agreement on hold with a hope that the war will end and that we can talk to each other again," said Mayor of Bodø municipality, Ida Pinnerød (Labor) to NRK.
"Sanctioning friendship with the Russian people is both naive and short-sighted," believes HNN's Editor-in-Chief Arne O. Holm in a commentary.
"Instead, friendship agreements between Norwegian and Russian cities should be used to show that we, as democracies, are capable of distinguishing between the despot Vladimir Putin and his people."
Recently, the Northern Norwegian municipalities Narvik and Vardø also decided to put their friendship agreements on hold instead of terminating them. In October, the border municipality Sør-Varanger chose to keep its friendship agreement paused.
Russian friendship cities in Northern Norway
Hamarøy – Kirishi

Gildeskål - Lodeynoye Pole

Vefsn – Volkhov

Steigen – Podporodge

Ballangen -Tosno

Alta – Apatity

Harstad - Kirovsk

Narvik – Tosno og Kingisepp

Sør-Varanger - Petsjenga og Severomorsk

Vardø - Arkhangelsk og Severomorsk

Bodø – Vyborg

Sortland – Montsjegorsk

Mo i Rana – Petrozavodsk

Tromsø – Murmansk, Arkhangelsk og Nadym (terminated)
Friendship cities
A friendship city - also called Sister City or Twin Town - relationship is a form of cooperation between two geographically and politically distinct localities for the purpose of promoting human contact and cultural ties.
The modern concept was first established and adopted worldwide during World War II.

In many Nordic countries, many friendship cities were established in the 1940s-1950s to strengthen Nordic contact.

The aim was, as mentioned, to make contact and exchange culture. This was supposed to have a conciliatory effect on states and cities that had previously been enemies. It would also encourage trade and tourism.

In modern times, friendship city agreements have increasingly been used to create strategic and international connections between cities.

Two friendship cities often, but not always, have similar characteristics: similar geographic conditions, similar history or industry, and friendship cities often have roughly the same population size. 

In order to strengthen the European identity, the European Union has since 1989 given financial support to project linked to European friendship cities.
This article was originally published in Norwegian and has been translated by Birgitte Annie Molid Martinussen.