Russia With Military Exercises in Ocean Vis-à-Vis Alaska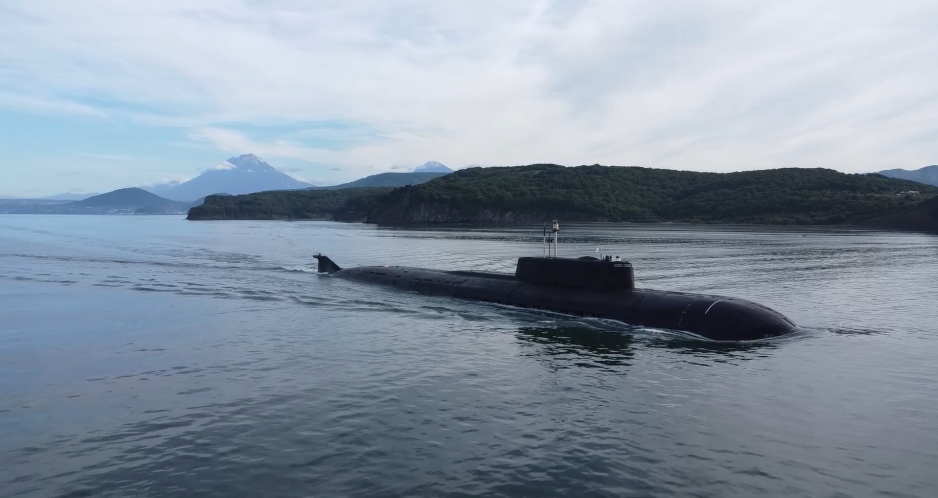 The Russian Pacific Fleet recently carried out several missile launches in the Arctic Ocean north of the Bering Strait to practice the defense of the Russian Arctic.
Russian nuclear-powered submarines recently carried out military exercises in the Arctic Ocean, to test readiness to defend the Russian Arctic. That is reported by the Russian Ministry of Defense in a press release.
The military exercise, named Umka-2022, was conducted by the Russian Pacific Fleet, and controlled from the command ship "Marsal Krylov".
According to the ministry, the nuclear submarines "Omsk" and "Novosibirsk" launched anti-ship cruise missiles in a surface position toward a sea target which imitated a detachment of enemy warships.
Tests the ability to defend
The launches took place in the Chukchi Sea, north of the Bering Strait, which separates the eastern part of Russia and the American state of Alaska.
Missiles were also launched at sea targets from the Chukchi peninsula with Russia's so-called Bastion coastal missile system. The ministry also writes that naval forces, air forces, and coastal troops carried out the exercises to "test ability and readiness to defend the Russian arctic by military means."
Umka is an annual Russian military exercise in the Arctic. In September 2020, the Russian Navy also carried out a large-scale exercise near Alaska, where more than 50 warships and around 40 planes participated.
In connection with the exercise in 2020, researcher Ina Holst-Pedersen Kvam at The Norwegian Defence University College stated that there are several reasons why the Russian Pacific Fleets is now training in the Bering Sea, in places they have not previously trained and with larger forces than in a long time.
To High North News, she said that Russia's flank towards the US is, in short, becoming more vulnerable as a result of the ice melting in the Arctic. This, among other things, reinforces Russia's interest in securing the freedom of maneuver of the Pacific Fleet's strategic submarines with nuclear weapons.
The Northern Fleet with coinciding exercise
Recently, the air forces of the Russian Northern Fleet also carried out an exercise to protect the state border in the airspace in the Arctic.
The Northern Fleet operates out from the Kola peninsula, close to the Norwegian border. The air defense regiment, stationed on the Novaya Zemlya archipelago, was involved in the exercise.
According to the press service of the Northern Fleet, the combat crews of the S-400 air defense missile system carried out measures connected to radar reconnaissance and tracking of targets of an imitated enemy. An air defense battle was carried out with simulated launches of air defense-controlled missiles. The role of the enemy was performed by Su-33 and MiG-29K fighter aircrafts.
This article was originally published in Norwegian and has been translated by HNN's Birgitte Annie Molid Martinussen.