Russia: - Ending Sanctions Not Up to Us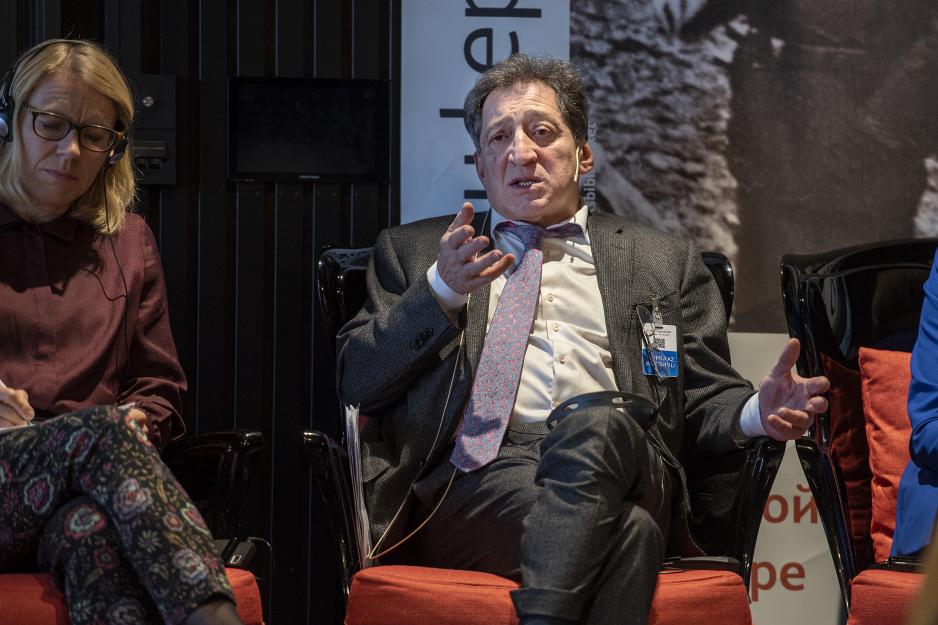 Russia invites Norway to new economic cooperation projects in the Arctic. But the Russian Ambassador to Norway believes that ending the sanctions is not up to Russia.
There are great opportunities for joint resource exploitation in the Arctic, and Norway and Russia have to join forces about economic projects. That was the message Russia's Ambassador to Norway, Teimuraz O. Ramishvili presented in Kirkenes last week.
During the so-called neighborhood conference, organized in relation to the 75th anniversary for the Soviet liberation of East Finnmark, Ramishvili suggested a series of new areas in which Norway and Russia may cooperate closer.
The countries have joint interest in both fish farming, ship building and oil and gas projects, Ramishvili says. He also pointed to the fact that both Norway and Russia are stable suppliers of energy to Europe.
The Russian Ambassador presented a clear message about sanctions placing limitations on the current opportunities for economic cooperation.
- Without economic cooperation, without cooperation about investments, it is not possible to move on for Norway and Russia, or for Russia and any country. Economy is always a foundation for cooperation. When the foundation is weak, then the building will fall. We have to make sure the building between Norway and Russia does not fall, Ramishvili said from the podium.
Sanctions against Russia
The economic sanctions were introduced by the EU on 31 July 2014 in response to Russia's role in the armed conflict in its neighboring country Ukraine and the Russian annexation of the Crimean Peninsula.
In September that year, the sanctions were expanded and they have since been repeatedly prolongued.
The current sanctions are aimed at the finance industry, the energy industry and the defense industry in Russia. The Eu has also introduced separate sanctions directly aimed against Russian persons and companies.
As late as last September, the EU prolonged the sanctions against 170 individuals and 44 companies in Russia who, according the European Union, have violated Ukraine's sovereignty or integrity.
The sanctions also impede deep water oil exploration and exploitation, which has hit particularly hard on Norwegian-Russian partnership for oil activities in the Barents Sea.
Russia has responded by banning import of vegetables, fruit, meat, fish and dairy products from the EU, USA, Canada, Norway and Australia.
Sources: The Norwegian Government/regjeringen.no, the EU
Norwegian fisheries hard hit
Western and Russian sanctions cast a dark shadow over Norwegian-Russian economic cooperation. In 2013, Norway sold fish and seafood for NOK 6.5 billion. Last year, that figure was NOK 68 million.
- Our biggest market for herring disappeared overnight, says Tommy Torvanger, CEO of the Nergård fish farming company, to Aftenposten. On 7 August 2014, exports to Russia were halted overnight.
Ramishivili argues that taking the initiative to end the trade sanctions is not up to Russia.
- Russia cannot do anything but sit still in the boat. Being part of this game is up to others, he says to High North news.
- So ending the sanctions is not up to Russia?
- No. Those who started this have to end it at some point. It cannot last forever, there have to be some regulations about when this shall come to an end. Blaming Russia for everything that goes on in the world is stupid and not based on realities, Ramishvili says.
Sanctions following annexation of the Crimea
The western economic sanctions against Russia were introduced in 2014 following the Russian annexation of the Crimea.
Russia responded by banning imports of a series of goods from a.o. Norway, and Norwegian fish was shut out from the Russian market overnight.
Norwegian State Secretary at the Ministry of Foreign Affairs, Audun Halvorsen, argues that Russia holds the key to lifting the sanctions.
- The restrictive measures from the EU and the West were introduced as a reaction to Russian violations of public international law in Ukraine. Russia is the one who can change this situation through changing its violation of international law through actions related to the situation in Ukraine. Russia has also introduced countermeasures hitting Norwegian seafood in an way for which we see no foundation, Halvorsen says.
Norway should not just announce an ocean policy, it should also do something in cooperation with other Arctic states.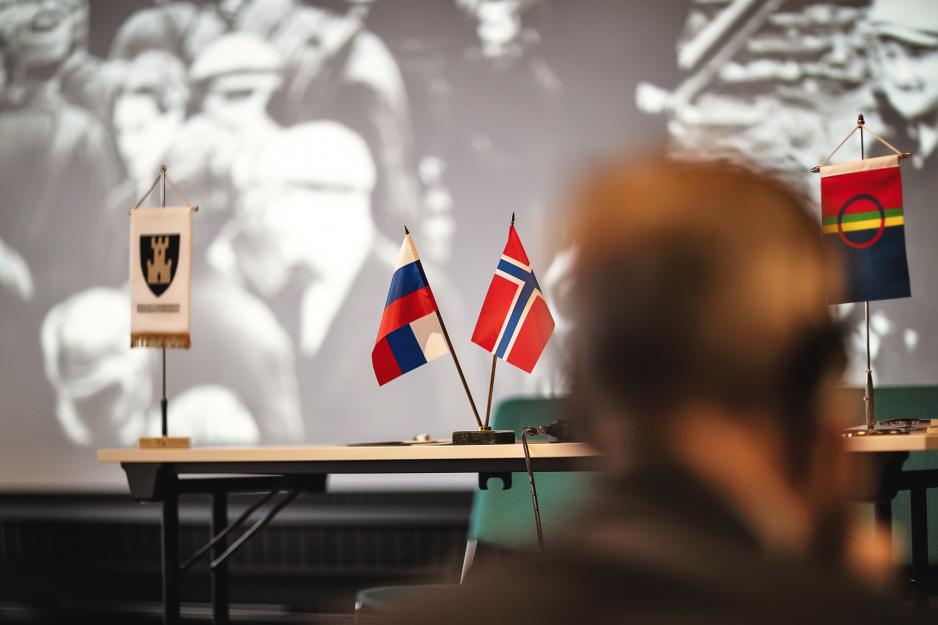 Should question the sanctions
Liv Monica B. Stubholt is Chairperson of the Norwegian-Russian Chamber of Commerce and partner of Selmer law firm. She argues that the insecurity as well as what she refers to as "navigation issues in the regulations" makes many Norwegian companies chose other options rather than entering the Russian market.
- Our message is to work tirelessly to lift sanctions and the countermeasures. I am not sure if this job is taken as seriously as we would like from the industry's point of view. But then I understand that this is difficult, since it is not a solely Norwegian issue. It holds a much wider perspective, Stubholt says.
Stubholt argues that it is timely to ask whether the sanctions work as a political tool, as the intent was when they were introduced.
- One should be more reticent about using sanctions as a political tool than one is today. This is a comment to international politics, not Norwegian-Russian politics.
- Do you believe that the current sanctions may become the new norm, and that we will never return to a non-sanctions regime between Russia and the West?
- That is a risk, however, I do not consider that to be the most likely outcome. I believe things will even out and normalize. And that with time, not just between Norway and Russia, but also in other relations between states, one will experience that sanctions are not the effective tool one hopes and believes it to be. Both because they damages areas they were not meant to affect and also because one is allowed to ask how effective sanctions really are in reaching a particular goal, Stubholt says.
- What does Russia expect from Norway when it comes to development in the Arctic, Ramishvili?
- We expect Norway to also be part of development in the Arctic. Norway should not just announce an ocean policy, it should also do something in cooperation with other Arctic states, Ramishvili says.
This article was originally published in Norwegian and has been translated by HNN's Elisabeth Bergquist.