Rocket Factory Augsburg Secures Launch Site in Andøya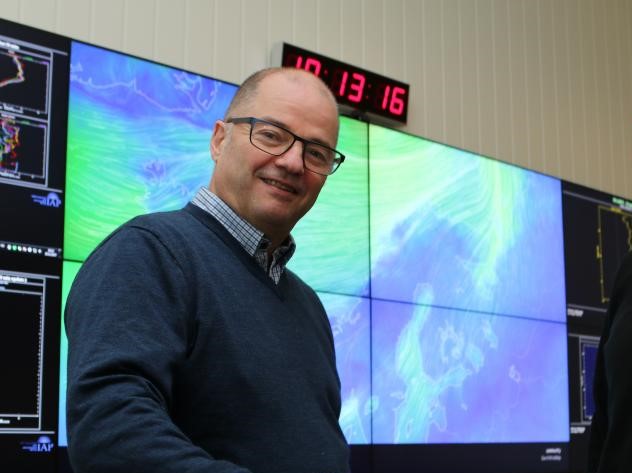 The German start-up Rocket Factory Augsburg has signed a contract with Norway's Andøya Space. "A partnership with Rocket Factory is another big milestone for the European New Space Industry", says Odd Roger Enoksen, CEO and President of Andøya Space.
German startup Rocket Factory Augsburg has signed a contract with the Norwegian launch facility Andøya Spaceport for a 2022 maiden flight of the company's RFA One small-satellite launch vehicle.
"This agreement secures launch capacity to cover the first years of operation for us. We are very happy that Europe's most advanced rocket launch complex is partnering with us. We have everything in place now from launch site, over customers to traction on the development program to get the first launch campaign going", says Jörn Spurmann, Chief Commercial Officer of RFA in a press release.
"Flexible access to space from continental Europe aids RFA in offering its customers the best and most cost-effective launch service for their payloads", says Spurmann.
"A partnership with Rocket Factory is another big milestone for the European New Space Industry", says Odd Roger Enoksen, CEO and President of Andøya Space.
"We look forward to supporting their ambitious launch cadence from our spaceport. Our relationship with RFA has grown strong through the past years and we are particularly proud that RFA continues to be part of our vision to create a competitive European New Space industry", says Enoksen.
"Andøya's unique location allows us to offer a flexible, ultra-competitive launch service for orbital inclinations ranging from 87 to 108 degrees. The launch site is easily accessible within Europe and can help to strengthen our space launch industry", Stefan Brieschenk, Chief Operational Officer of RFA adds.
Andøya Space got its zonal area approval in September 2020 and has permission to 30 launches per year from its new spaceport 35 kilometers south of the existing launch site. The spaceport's location, 69 degrees north and above the Arctic Circle, on the coastline of Andøya in Nordland county, has a flightpath that ensures a trajectory whose ground track does not cross populated areas.
Andøya Space provides launch pads, payload integration facilities as well as the technical infrastructure on site.
Construction of the new facility is expected to begin later this year on the island of Andøya, 35 kilometers south of the  current Andøya Space suborbital launch facility. The location of the new facility was selected following a four-year process that assessed several available options and included environmental studies, safety analysis, and an examination of the feasibility of access to the site.
The first Andøya Spaceport launchpad is expected to be ready toward the end of 2021. The second pad will follow in 2022, with the facility reaching full operational capabilities by 2023, Enoksen says.
About Andøya Space
Andøya Space has provided launch services for sounding rockets since 1962.
The company is also involved in scientific ground-based instrumentation, unmanned aircraft, space education and testing/verification of new technologies.
Andøya Space is from 2022 expanding its portfolio to include a launch site for small satellites to polar and sun-synchronous orbit.
Andøya Space AS is 90 % owned by The Norwegian Ministry of Trade and Fisheries.
About Rocket Factory Augsburg
RFA´s mission is to build good and affordable rockets and microlaunchers by maximizing the cost advantages of serial production.
Established in 2018 as a corporate spinoff from OHB, via MT Aerospace Holding.
RFA established a team of space enthusiasts and NewSpace experts from 24 different nationalities having a demonstrated track record from previous small launcher projects.