Reindeer Died After Getting Entangled in Plastic Waste on Svalbard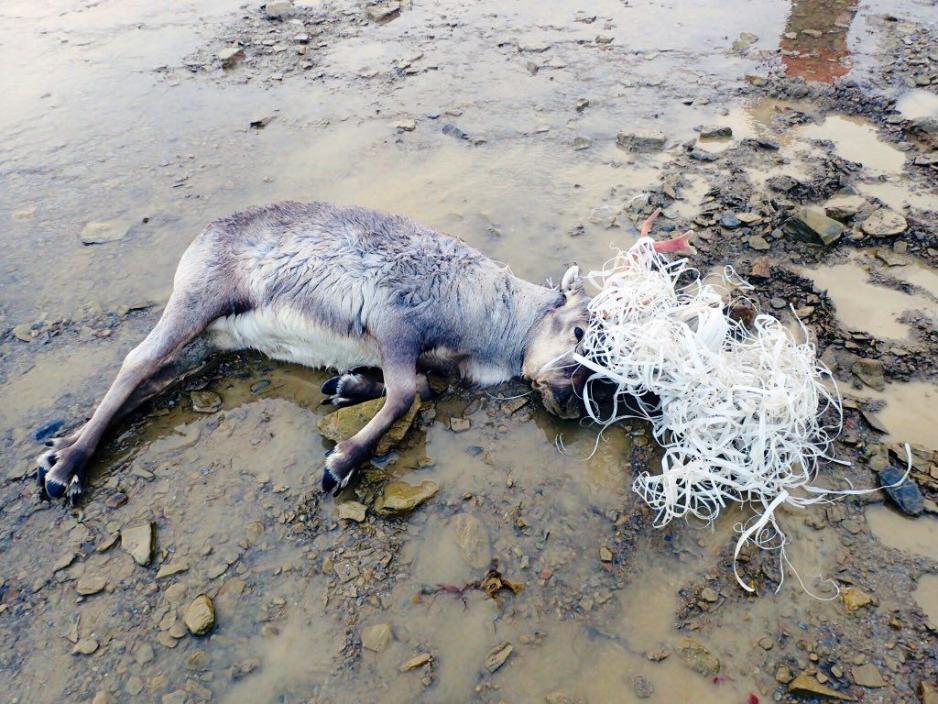 Plastic waste represents an increasing problem for reindeer on Svalbard. A reindeer recently died after it got entangled in a big tangle of plastic ribbons.
The Svalbard Governor was Saturday notified by people on a boat who had seen two reindeer bucks being stuck and entangled in plastic waste, Svalbardposten reports.
The governor's people responded to the call and found two bucks entangled on the shore. One of them lay dead in the water, the other could not move. A third buck had managed to get loose.
- The animals are in heat right now, and the bucks in particular use their antlers to fight each other as well as things they run into, says species manager Gustav Busch Arntsen at the Svalbard Governor's office to Svalbardposten.
- We took control over the animal and guided it back on land, where we cut loose plastic from its antlers. It probably would have died if we had not found out about it and been able to help it out, he adds to TV2.
The problem with reindeer getting stuck in shoreside litter is particularly high at this time of year. The Governor worries in particular about wrapping bands, strong plastic bands used on trawler factories.
It will often end up at sea because someone physically threw it overboard. Tangled knots like the one the reindeer bucks at Prins Karl's Forland had gotten entangled in often occur if there is an error on the packaging machines, according to the Governor.
The Svalbard reindeer is a sub-species of ordinary reindeer and the stock consists of some 10,000-12,000 animals.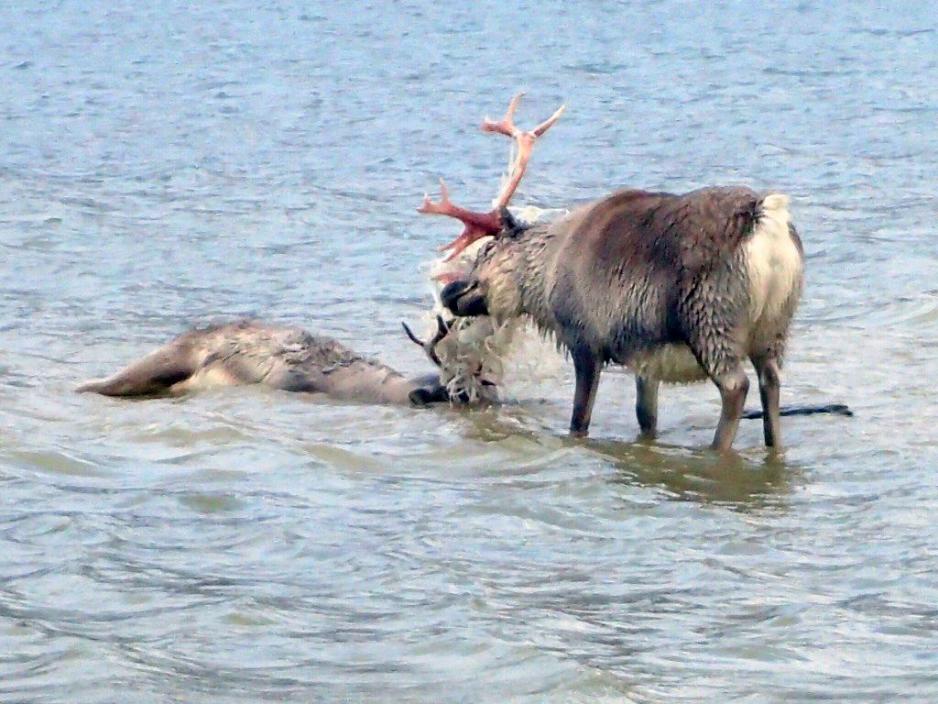 This article was originally published in Norwegian and has been translated by HNN's Elisabeth Bergquist.