Rana Gruber Goes Electric, CO2 Free by 2025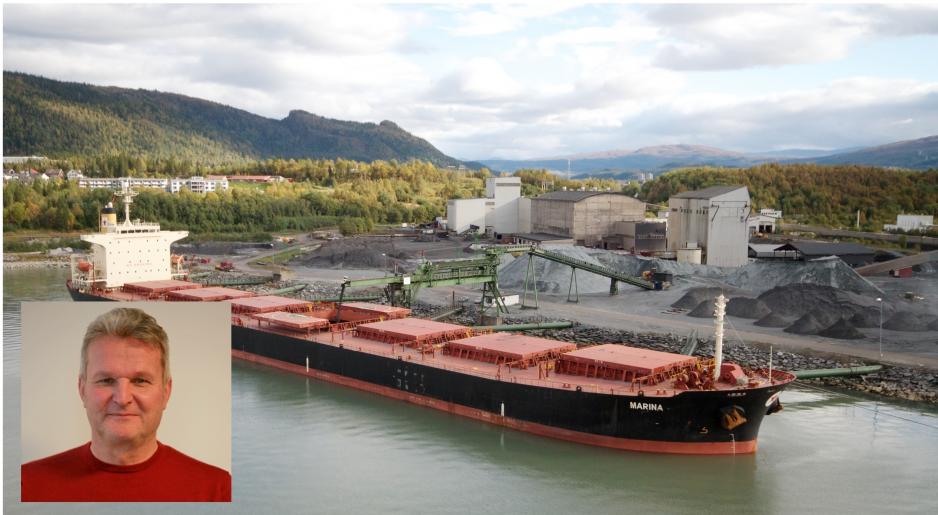 Electrification shall contribute to Rana Gruber's reaching its goal of being CO2 free by 2025, as the first iron ore mine in the whole world.
Rana Gruber [Rana Mines] in Nordland, Norway emits some 10,000 tons of CO2 annually. Now, the mining company wants the mine to become the first emission-free iron ore mine in the whole world. That is to happen through replacing all its machinery.
Each year, the mine extracts five million tons of iron ore, as the only company in Norway.
"We are proud to be have the lowest environmental footprint out of all iron ore producers in the world. At the same time, demands from customers and partners increase and through setting ourselves even more ambitious climate goals, we expect to strengthen Rana Gruber's competitiveness in a long-term perspective", says CEO Gunnar Moe of Rana Gruber.
Good starting point
Having only a short distance to the port of Gullsmedvik and railway connections, Rana Gruber has a solid starting point. The processing of its iron ore is already run on 100 percent renewable energy through the use of hydropower.
Thus, the CEO claims, the road to all-green operations is clear.
The plan is to continuously replace machinery  
The company is working on electrifying its machinery. There is also an initiative to partially electrify the local railway Nordlandsbanen. Rana Gruber is also participating in a SINTEF pilot project using hydrogen-fueled locomotives.
The technology is ready
"Even though our CO2 emissions are already very low compared with the rest of the industry, our goal is to be completely carbon-free within five years through projects requiring some groundbreaking work through which we want to play our part in initiating an important development for us as well as for the broader society", Moe says to High North News.
He argues that technology now is ready for the Green Shift, also in the mining industry.
"The development of electricity-powered machines is accelerating now, and we are sure that these will be available within this time frame. Our plan is to continuously replace machinery", Moe says.
High-digit sums
They company will start replacing its smallest machines and will then work its way up. And it will not be cheap.
In sum, a nine-digit NOK amount will be invested in this initiative on a short and medium term. The goal is amongst others to demonstrate that solutions that benefit the environment, the climate and society also will benefit business.
"Long-term investments into greener and more efficient solutions does not only pay off for the environment and the climate; it is also economically profitable because it makes work processes more seamless and makes the products increasingly attractive on a market with ever-higher demands", Moe says.
CSR conscious
The mining CEO hopes that the initiative may contribute to demonstrating that the mineral industry takes its mandate seriously, and that it wants to contribute towards reduced CO2 emissions on a national and world basis.
"Several and major technological processes, as well as thorough considerations of environment and climate, form the foundation for current mineral extraction. The initiatives we are about to take will secure the future for Rana Gruber and our nearly 300 employees", Moe says.
"For us as a company as well as for us as private citizens, this is about our corporate social responsibility and the responsibility we have for the earth and for coming generations", Gunnar Moe says in closing.
This article was originally published in Norwegian and has been translated by HNN's Elisabeth Bergquist.