Quarantine Lifted in many North Norwegian Municipalities; - We do Not Know Whether It Has Worked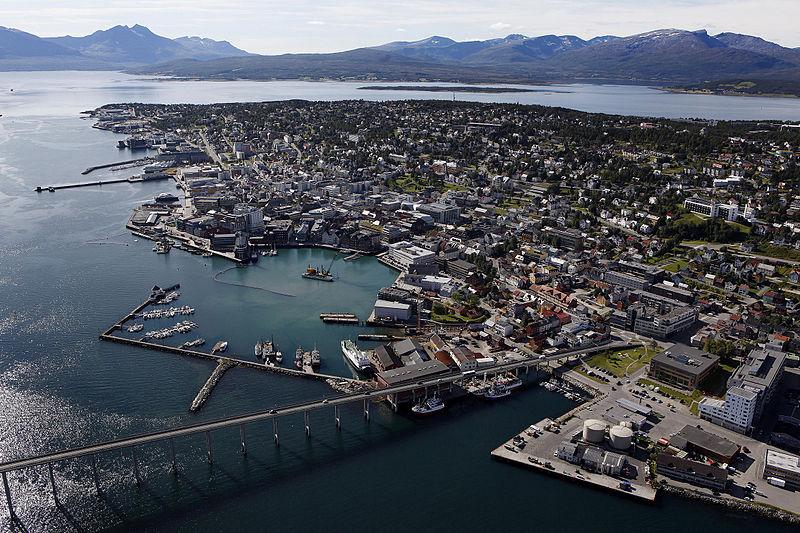 Professor Ørjan Olsvik at the University of Tromsø says to High North News that there is no telling whether or not the quarantine regulations in Northern Norway have worked, as no controlled studies have been conducted.
Several North Norwegian municipalities this week lift the quarantine regulation about 14 days of home quarantine for healthy persons traveling in from areas in Southern Norway.
The island municipality of Røst lifted this regulation even before the Easter holidays, whereas other municipalities in Lofoten and Vesterålen archipelagos now chose not to prolong their joint measures. Last Monday, Narvik and Tromsø municipalities also announced that they are lifting the quarantine regulations for incoming travelers from southern regions.
Infection figures in Northern Norway have been relatively low compared to southern regions in the country. It is in particular the Oslo region that has been hit hard by the Corona virus. For weeks, North Norwegian municipalities have implemented a quarantine regulation requiring healthy persons traveling in from southern parts of the country to be home quarantined for 14 days upon arrival for the purpose of limiting infection and protecting their inhabitants.
"We want to quarantine those who do not hold critical functions and who arrive to Tromsø from southern parts of Norway. What we do know, is that traffic in the North is significantly reduced and there are far fewer travelers. We do not know what the situation would have been if these measures had not been introduced", said Tromsø Mayor Gunnar Wilhelmsen to High North News in a recent interview.
Insecurities about the effect
"There have been no controlled studies, so there is no scientific foundation for telling whether or not the quarantine regulations in Northern Norway have worked", says Ørjan Olsvik, Professor of Medical Microbiology at the University of Tromsø in an email to High North News.
The Norwegian Institute of Public Health has created an overview over the five different phases of the pandemic. Many North Norwegian municipalities currently find themselves in phase 2, when local spreading of the infection has been registered.
Olsvig points out that it is impossible for him to say for sure whether one may have avoided phase 3, an early epidemic, through these quarantine regulations.
"We were early and managed to halt the outbreak, however, it may come back now that we are lifting the measures intended to fight the spreading of infection", he adds.
When asked when these quarantine regulations have contributed to our having a limited number of cases of infection in Norway, Olsvik responds that the national measures taken appear to have been effective.
"Amongst others, this year's flu almost disappeared at the same time as the measures were introduced", he says.