Putin's Party Wins Majority in Russian Elections, Despite Less Support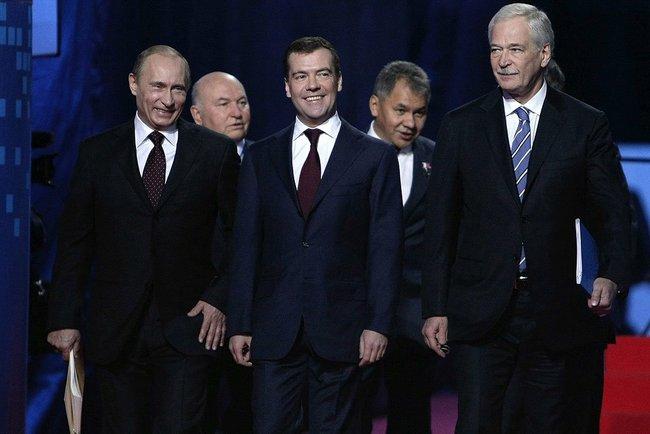 Russia's ruling United Russia party, which supports President Vladimir Putin, retained its parliamentary majority after the election. However, the opponents say the election was fraudulent.
As reported by Reuters, with 85% of ballots counted on Monday, the Central Election Commission stated that United Russia had won nearly 50 % of the vote, with its nearest rival, the Communist Party, at just under 20%. Although it amounts to an official win, it is a slightly weaker performance for United Russia than the last parliamentary election in 2016, when the party won just over 54% of the vote.
A malaise over years of faltering living standards and allegations of corruption from jailed Kremlin critic Alexei Navalny have drained some support, compounded by a tactical voting campaign organised by Navalny's allies. Reuters reports that the outcome looks unlikely to change the political landscape, with Putin, who has been in power as president or prime minister since 1999, still dominating ahead of the next presidential election in 2024.
The near-complete results showed the Communist Party finishing second, followed by the nationalist LDPR party and the Fair Russia party with just over 7% each. All three parties usually back the Kremlin on most key issues. A new party called "New People" appears to have squeezed into the State Duma with just over 5%.
According to the Financial Times, the result was largely in line with state-run opinion polls before the election. Nevertheless, opposition supporters alleged widespread fraud at the ballot box and accused the Kremlin of interference. Golos, an independent election monitor that was declared a "foreign agent" last month, said it had recorded 4,525 possible violations at polling stations.
Officials said they had only found eight cases of ballot-stuffing in 12 provinces and claimed none of the falsifications could have affected the result. The election turnout was about 45 per cent, one of the lowest on record, indicating widespread apathy after a campaign aimed at dissuading opposition supporters from voting at all.
United Russia:
United Russia is the ruling political party of Russia and has been since the early years of Vladimir Putin's presidency.
United Russia is the largest party in Russia, and as of 2021 it holds 336 (or 74.66%) of the 450 seats in the State Duma, having constituted the majority in the chamber since 2007.
The party formed in December 2001 through a merger of the Unity and the Fatherland – All Russia parties.