Politicians to be Subject to Privatization: - Current Arrangements Are Expensive and Ineffective, says Minister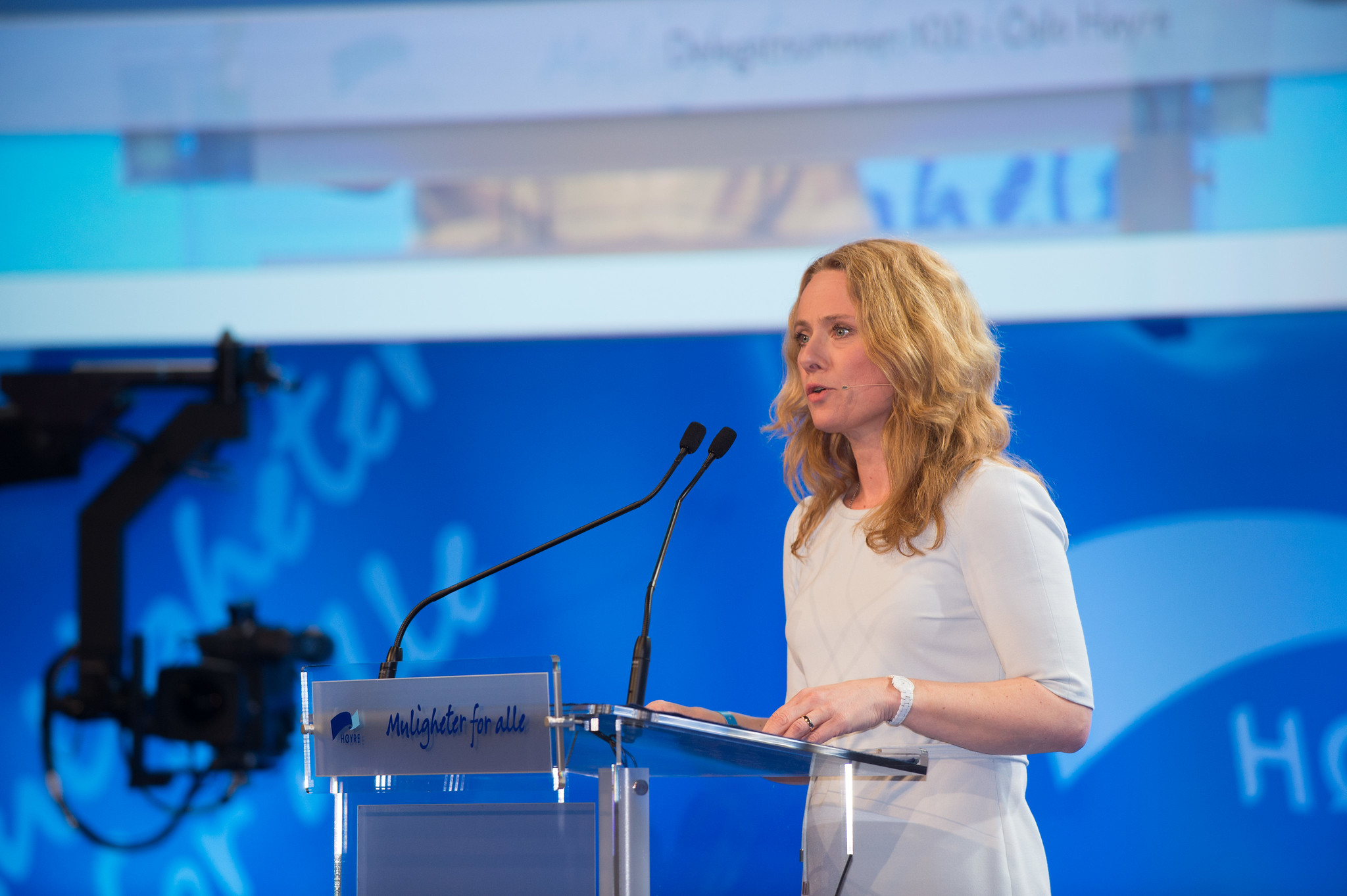 As of the next election, Norwegian politicians will be subject to privatization. "The current arrangement with democratic elections leaves us with expensive and rather poor politicians", says Norwegian Minister of Labour and Social Affairs Anniken Haugli (Conservatives). She is to manage the privatization process and has already established a fast-track committee.
"It is important to establish the rules for the new tenders quickly", Haugli says to High North News. "That is why the committee consists exclusively of members of the Doom Party. In this way, we can avoid objections that are delaying and costly, and come from politicians who never can be re-elected anyway under the new arrangement. Current politicians care more about the electorate and election results than about how little return we actually get from the money we spend on them".
Do nothing but complain
Conservative Prime Minister Erna Solberg has requested the Minister of Work and Social Affairs to lead the privatization process. At first, privatization will apply to members of parliament and government; however, Solberg is open to the opportunity of applying it also on county level.
"To the extent that we have any counties left in the future, there is not reason to keep transferring funds to county politicians who never do anything but complain about the state anyway", says Erna Solberg. She adds that she is confident that Anniken Haugli is the right person to lead this work. "Her involvement with the recent social security scandal has demonstrated hat Haugli is a politician who is not bothered with laws and undue requests and inputs from sub-divisions and people on benefits."
Chasing sick northerners
It is in particular the experiences from the successful privatization of ambulance flights in Northern Norway that has made the government extend its privatization regime. Calculations from Finance Minister Siv Jensen show that the Norwegian state saves tens of millions of Norwegian kroner as the ambulance planes are mostly grounded rather than flying around in a nearly endless chase after sick North Norwegians.
"And there are many of those", Jensen says.
Anniken Haugli says she has "a bag full" of examples of how privatization can save the state big amounts.
"Just look at the national railway company", Haugli says and continues:
"Through offering the recently retired CEO of the railway company a salary and bonus of nearly NOK 6.2 million in 2018, he has managed to lose almost every tender the company has participated in. that saves us huge amounts."
Applying privatization also to politicians is, according to Anniken Haugli, a natural consequence of privatizing other sectors in society.
"Politicians cost a lot, yet it does not appear to improve the quality of life for anyone in this country. The system is expensive and poor, in other words", Haugil says, referring to Norwegian health services where even fatally ill patients are now subject to discharge again after only a few hours.
"Besides, as long as we keep the ambulance planes grounded, patients will often not be submitted to hospitals at all, which is very cost efficient."
The Center Party just wants to shoot wolves
Haugli makes no secret of the fact that the agrarian Center Party's success in the past year has expedited the upcoming reform.
"In the Center Party, more than half the representatives are grounded, I mean on their behinds, without doing anything but complaining. When did anyone last see a CP politicians from the rural areas suggest other solutions than shooting wolves, almost regardless of what the problem was? We cannot let it stay like this."
Labor may say yes or no
Labour Party leader Jonas Gahr Støre does not (completely) reject the idea of his party's supporting the proposal.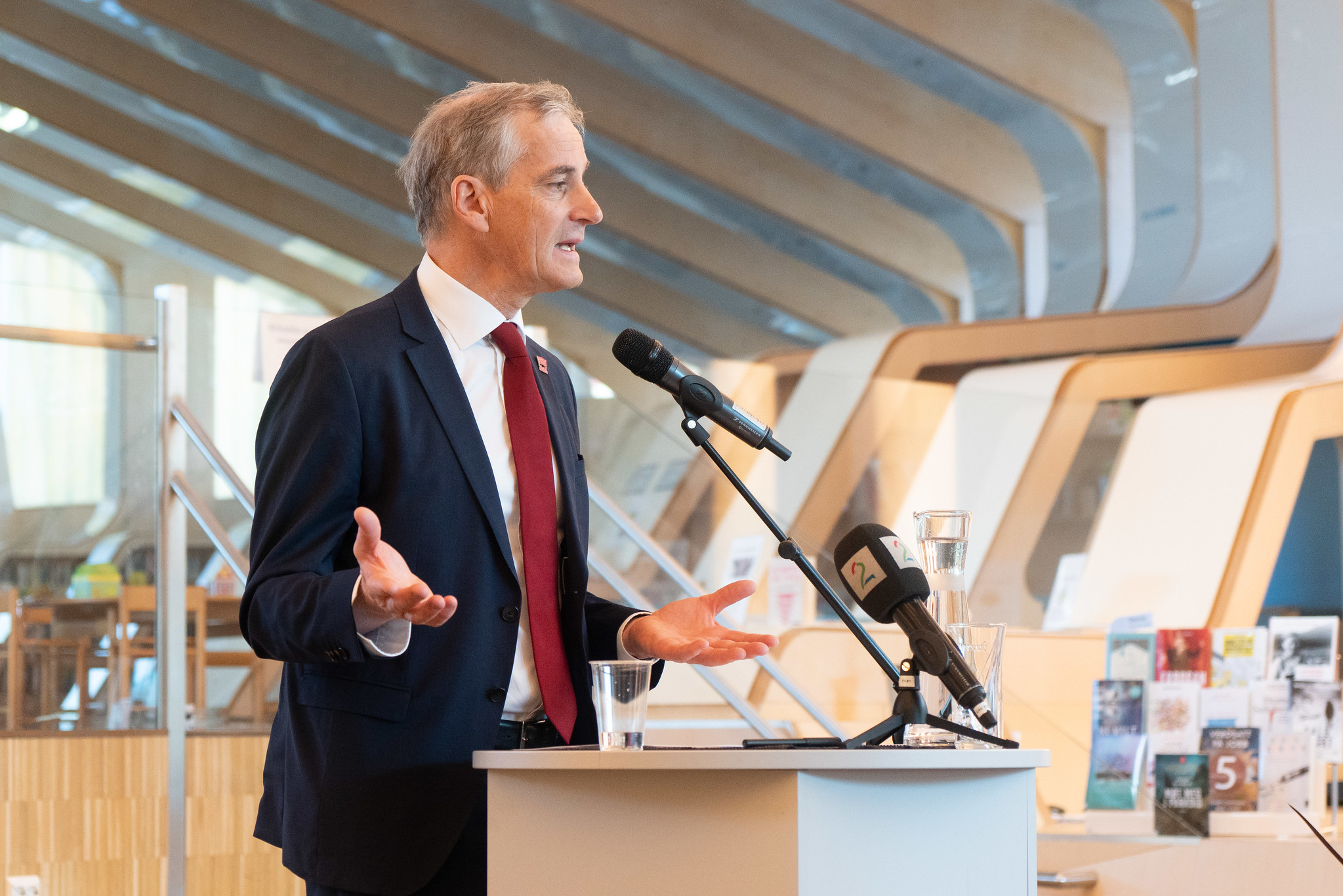 "However, first we must analyze the overall perspective and consider carefully. We will establish a committee within the Labour Party that will assess the proposal from the top down, the bottom up and also from a sideways perspective. After that, we will go on a tour to the rural areas and Northern Norway, and then eventually we will start discussing what consequences such a proposal may have. I believe we might be able to draw a conclusion before the reform is adopted."
"However, I can already indicate, or perhaps more than that, that the Labour Party's slogan is 'Everyone on board'. Anniken Haugli has a point when she refers to the fact that rather few actually participate in politics.
Also supported by the Red Party
The Liberal Party argues that the issue of privatization of politicians must be seen from a climate perspective. Party leader Trine Skei Grande says this, amongst others, in a longer Youtube video:
"It is okay with us as long as the tender criteria include a requirement about reaching the two degrees target and also saves the Brazilian rain forest."
The video can be viewed in full at the "Grande's Green Entrepreneurs" Youtube channel.
The Red Party also expresses rather unequivocal support, however, it also launches a non-negotiable requirement:
"We agree to most suggestions that can bring politician's salary levels down to those of industrial workers. True, we oppose most industries, in particular in the High North, however, we are totally pro industrial worker's salaries", says Red Party leader Bjørnar Moxnes.
Christian Democrats most skeptical
The Christian Democratic Party points out what it argues is a clear weakness in the existing proposal:
"If privatization opens the door for recently retired politicians, such as e.g. former party leaders, to make a comeback, then we will strongly warn against the consequences, says Christian Democratic Party leader Kjell Ingolf Ropstad. He categorically denies having former party leader Knut Arild Hareide in mind.
Minister of Work and Social Affairs Anniken Haugli refuses to make minutes of meetings of the privatization working group publicly available.
"As should be well known by now, we have stopped doing that a long time ago. Minutes of meeting as well as records of correspondence are just a nuisance. The press should get its act together and rather look at the advantages of the new regime. I am pretty sure we can have three times as many politicians for half the price of the current MP's."
Haugli must hang up
"But was privatization not intended to reduce the number of politicians?"
"Ah… Ehm… Listen, I've got to hang up. We just received a letter from the social security office only two-thee months ago, and I have to respond straight away", Anniken Haugil says to High North News.
This op-ed was originally published in Norwegian and has been translated by HNN's Elisabeth Bergquist.