Plans to Connect Continents through Subsea Fiber Cable in the Polar Ocean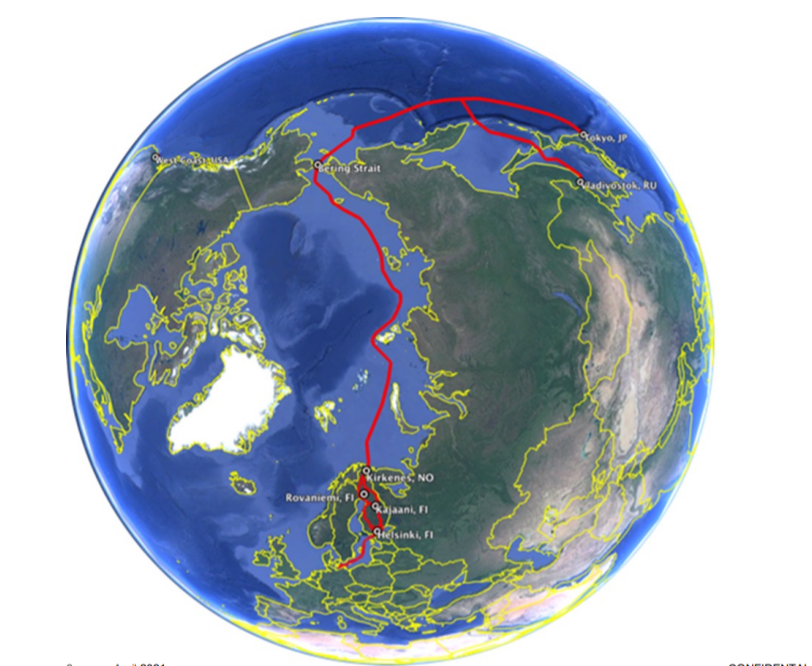 The Arctic Connect project will stretch across 11,000 kilometers in the Arctic through a subsea fiber cable aiming to connect the Nordics with Asia using high-speed internet. If all goes according to lan, the construction of the ambitious project will commence as early as next year.
Imagine a direct flight from Kirkenes to Tokyo without annoying stopovers in Europe along the way. That is how General Manager of Bredbåndsfylkelt AS Dag-Kjetil Hansen describes the Arctic Connect project.
Along with Finnish Cinia Alliance and Russian Megafon, the Tromsø-based company is planning such a digital high-speed highway to Japan through Kirkenes and the Northeast Passage to provide fast and robust internet along and through the High North.
A subsea fiber cable through the Arctic is not a new idea. However, this time the project has taken a few steps forward.
85 percent of the earth
Plans are currently underway to commence construction next year, and there is work to pre-sell capacity along the scheduled route.
"The cable is scheduled to run from Japan to Kirkenes and to the Russian cities Vladivostok and Murmansk. It should also be possible to connect in Alaska and Canada", Hansen says.
The cable holds the potential of digitally connecting 85 percent of the world.
The cable will go through Russia. Surely there are some security issues related to that?
"We have taken that into account", says Kenneth Stålsett.
He is the General Manager of Syd-Varanger Utvikling [Syd-Varanger Develoment] and explains that the cable is split into a Russian and a European section in order to avoid security breaches.
"The Russian section will run through Vladivostok and Murmansk and the two systems will be entirely separate", Stålsett says.
Access to high-speed internet in the Arctic will attract a series of business actors.  
Working on permits
Where does the project stand today?
"Today, Arctic Connect is in a development phase. The project is funded by the partners; Megafon (Russia), Cinia Alliance (Finland, partly state-owned), and Bredbåndsfylket (Norway). There is also a Japanese partner", Stålsett says.
Development phase means they are working on permissions and planning the route.
"We have to consider sea ice, fisheries and seismics. We also have to pre-sell broadband capacity to suppliers along the route before we can build", says Dag-Kjetil Hansen and draws a parallel to the construction of houses.
Sales are led from Finland and one is working towards major actors like Google, Apple and others.
North Norwegian Hub
What will such a fiber cable mean to the Arctic?
"Better internet access and access to the global web. This route is the shortest route to Asia and high-speed internet access in the Arctic will attract a series of business actors. We are talking about digital infrastructure, a hub in Northern Norway", Kenneth Stålsett explains.
"You will no longer have to fly to Oslo and Europe to get to Asia, to put it like that. Direct line Kirkenes – Tokyo. Things will go faster. The cables connecting the internet crisscross the oceans, and there are frequent system crashes due to cable damage. The data packages come to a complete halt and have to wait for repairs", Hansen adds.
Fast development
The partners argue that an Arctic subsea fiber cable thus will make internet less vulnerable. He adds that the project also is in line with developments along the Northeast Passage.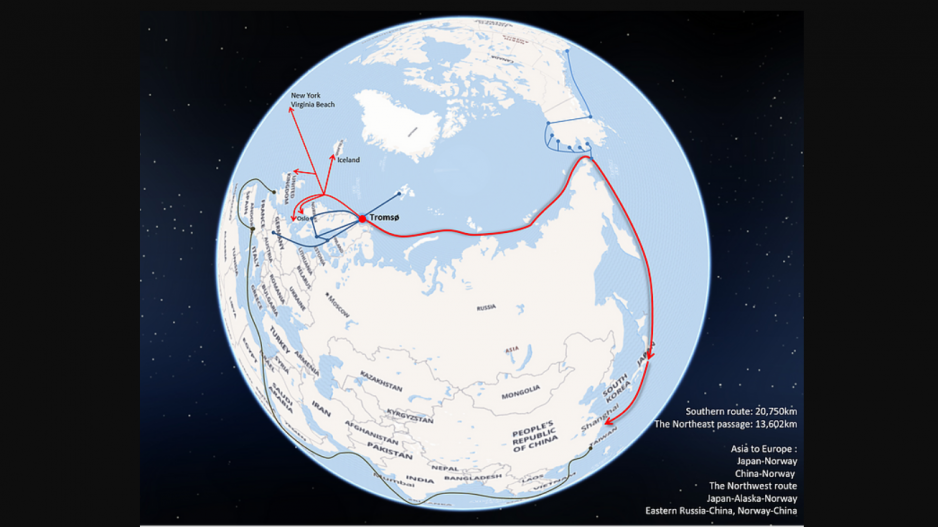 "The northeastern sea route opens up for new industries, technology too. You no longer have to live in Oslo to develop games or technology. All opportunities increase and Northern Norway will be more attractive both for youth as well as for major companies. You will no longer have to operate in fisheries or tourism to live in the High North", Hansen says.
Though there will be no development if there is not business involvement.
"We need businesses to take the initiative", Hansen says and also warrants involvement from central authorities.
"The project is commercially initiated; however, such a major initiative should be centrally anchored. People want this opportunity."
The parties have not hidden their disappointment over the government's lack of initiative regarding fiber-based connectivity in the High North, amongst others through its High North whitepaper.
Risk
Is there enough knowledge about laying down cables in the sea in the Arctic?
Subsea investigations have been conducted using submarines so far, and there is competence for further digging. However, there is always a certain risk under such demanding conditions. That is why state guarantees would be good", Dag-Kjetil Hansen says.
The first marine explorations for this project commenced in August 2020 and finished in November 2020. Construction is scheduled to commence as early as next year.
The Arctic Connect project has an estimated cost of USD 0.7-1.1 billion, depending on complexity, as it involves two new design systems.
This article was originally published in Norwegian and has been translated by HNN's Elisabeth Bergquist.