Op-ed: The Northern Sea Route is alive and well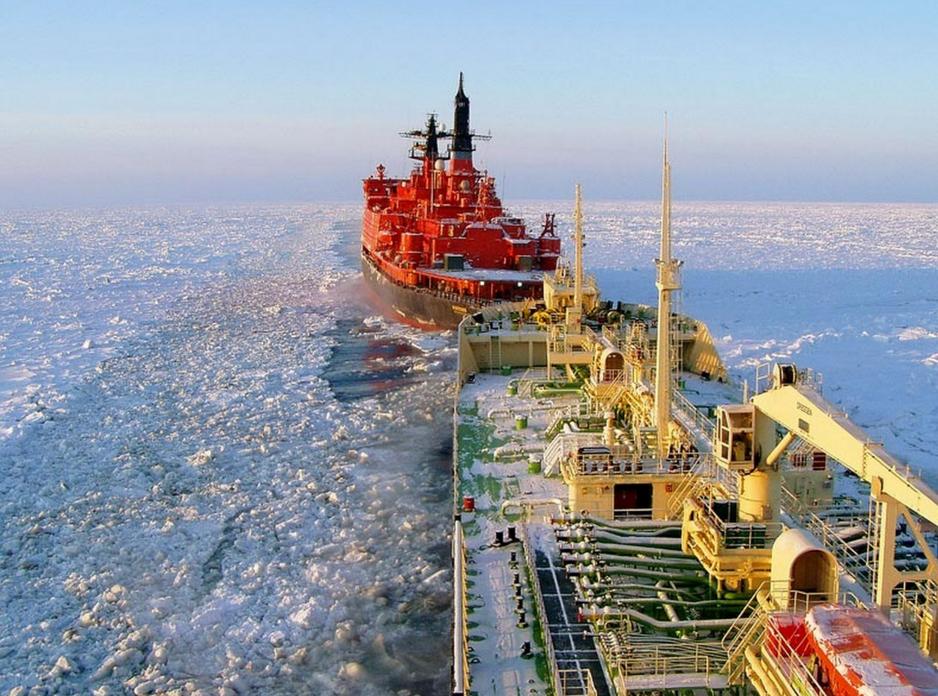 The Northern Sea Route is alive and well, despite some challenges, Specialist Director Jan-Gunnar Winther of the Norwegian Polar Institute writes in this op-ed.

Just a few years ago the increasing ship traffic in the Arctic, especially the so-called Northern Sea Route along Russia's northern coast, generated a great deal of attention. This formerly ice-blocked passage between Asia and Europe was poised to become an attractive new transport route linking world markets. Then developments slackened and the story disappeared from the news. Is it time to write off the Arctic sea passage as a commercial transport route? Hardly. But to get a good picture of the situation we must distinguish between two different things: transit traffic and destination traffic. Which time-frame is being applied is also decisive.


Challenging years
Much has happened since the ground-breaking transit of the German ship Beluga through the Northern Sea Route in 2009. The years that followed saw more and more coal, paper, iron ore, oil and frozen fish transported through this passage. Then both freight markets and fuel costs declined. Some years with difficult ice conditions, combined with a scarcity of commercial ice-strengthened ships, markedly reduced the economic value of the time saved by using the shorter northern route. These factors and the uncertainty caused by the international sanctions against Russia resulted in the low year of 2016, when only a quarter as many ships sailed through the northern passage, carrying just 3 % of the load volume, compared to three years previously. In comparison to the Suez Canal, through which some 18,000 vessels make their way every year, this is negligible. The wind had gone out of the sails.
While through-traffic has plummeted, destination traffic has almost quadrupled, rising from 2.8 million tonnes in 2013 to 10.7 million in 2017. What lies behind this development is mainly the enormous Sabetta liquid natural gas (LNG) facility on the Yamal Peninsula. Upon completion of the first phase of the construction in 2021, 16.5 million tonnes of LNG will be transported annually from the peninsula. Phase II, being planned, will more than double the transport volume. The gas will go to Europe in the winter and to Asia in the summer, when ice conditions are easier. No fewer than fifteen ice-strengthened vessels are being built in South Korea.
The first of these ships to be delivered, the LNG tanker Christophe de Margerie, set a speed record last year sailed from Hammerfest, Norway, to Boryeong, South Korea via the northern sea route. Not only that; the tanker also made the journey without the assistance of Russian ice-breakers. President Putin has ordered  that all ships moving through the Northern Sea Route and conveying oil, gas or coal must by accompanied by a Russian escort. It will be interesting to see if shipping companies will respond by sailing north of the Russian economic zone in order to skirt this requirement.


Dual image - transit and destination traffic
Today we have dual picture: transit volume along the Northern Sea Route is at a trickle but destination traffic is escalating robustly. The latter is the most predictable and will in all probability continue to grow. Climate change will also make other regions of the northern seas more readily accessible, boosting anticipated commercial maritime activities in connection with energy, fisheries and tourism. About 80 % of current ship traffic in the Arctic is in Norwegian waters.
What about transit traffic? We do not hear much about this these days, but it's worth noting that Asian shipping companies and political authorities have maintained an interest in the Northern Sea Route even as transit traffic has fallen off. In 2014, COSCO – the Chinese company that is the world's biggest shipping corporation – produced a guide to navigating the Northern Sea Route based on a thorough survey of conditions. The company has been gradually routing more and more of its ships through the northern passage; in 2017 was there were more than ten Chinese ships in these waters. When President Xi Jinping met Russian Prime Minister Dmitry Medvedev last year, the vision of an Arctic Silk Route was launched as an offshoot of China's ambitious One Belt and One Road Initiative – a massive investment in commercial routes. The Arctic Silk Route is also discussed in the Arctic strategy paper that China issued a few weeks ago. In South Korea, port authorities in Busan subsidize shipping companies that use this harbour as jumping off point to the Northern Sea Route. On the Japanese island of Hokkaido, the port of Tomakoma is being pitched as an attractive springboard to the Arctic. A case could be made that long-term, strategic interest in transit through the Northern Sea Route is far from moribund.


Safety along the NSR
Several conditions pertaining to safety and environmental protection must be met for intensified ship traffic to be defensible in the Arctic. These include access to ice-strengthened vessels, the establishment of broadband communication and commensurate search and rescue operations. The Arctic Council and the International Maritime Organization play key roles here. It may take time, but these and other impediments can be solved. In the meantime, sea ice in the Far North continues to diminish. If fuel costs rebound, so will the economic value of the transit time shaved off by taking the Arctic sea route.
A prevailing perception has been that the Northern Sea Route is good for bulk transport but ill-suited to container transport, which requires precise delivery ("just in time"). Huge numbers of container ships flow through the Suez with low unit costs. Yet there are plans in 2018 for a container ship to sail between Asia and Europe through the Northern Sea Route. If this goes well, it will be a milestone that could set off a new wave of interest and open up new markets.