OP-Ed: Moscow's Arctic revenge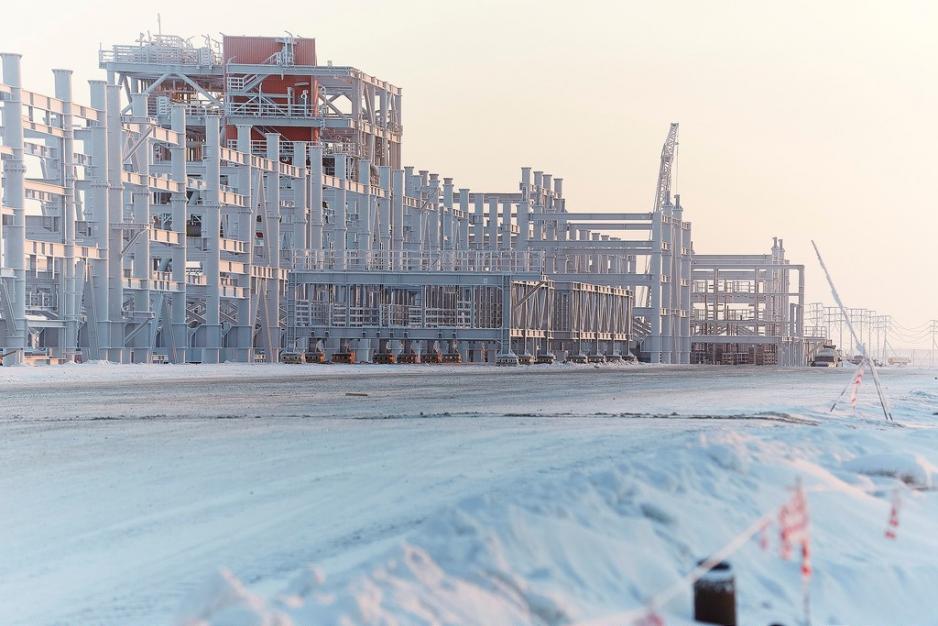 It appeared doomed to a slow neglect, but the Arctic region is actually opening new opportunities for energy expansion for Russia, targeting untapped markets like South East Asia and the far East.

It appeared doomed to a slow neglect, but the Arctic region is actually opening new opportunities for energy expansion for Russia, targeting untapped markets like South East Asia and the far East. 
Over a decade ago, during the summer of 2007, the Arctic region appeared as a potential new centre of energy politics. It was not only a period when global climate change and melting Arctic ice cut the public surface. Ironically, it was also a time when commodities that have essentially contributed to the ice's decline rose to prominence: fossil fuels.
The Arctic, and especially its European part, was quickly branded as a new global energy province, with considerable discoveries of oil and gas reserves in the Barents, Pechora and Kara Seas. Accordingly, the region's energy potential fuelled Norwegian and Russian optimism to relocate their future energy production further north. However, much has happened since 2007.
The simple existence and discovery of petroleum reserves does not reveal much about the economic feasibility of the resources' exploration and exploitation. Oil and gas production are typically considered a long-term investment and the Arctic is no exception to that rule. Regional viability and profitability mainly depend on two interrelated pillars: 1) the costs of retrieving the estimated and already proven resources and 2) future expectations on oil and gas prices that can be obtained on the global market - a market that is more or less constantly in flux. Moreover, also global political developments have the potential to cause surprises and amazement. From economic sanctions that have a considerable impact on commercial cooperation in the Arctic region to international agreements that aim to mitigate greenhouse gas emissions and new global leaders that consider climate change a hoax.
Russia's new energy expansion plans
Thus, over the last ten years the Arctic oil and gas picture has proven to be blurry and related development to be doubtful. Most recently, the former Executive Secretary of the U.N. Climate Change Secretariat, Christiana Figueres, announced the Arctic to be rendered undrillable. But is this assessment true? What is currently happening for example in the region's most gas-dependent country with regard to Arctic gas developments: Russia? With an immensely successful World Cup and a favourable meeting in Helsinki, Russia is having an exciting summer by most accounts. The country only seems to be growing in influence around the globe with an impact that is also being felt in the northern hemisphere.
Current Arctic oil and gas development provides Russia with an increasing amount of reserves to export to growing markets outside of Europe and thus outside of any unfavourable sanctions. Russia's state-run gas company Gazprom supplies approximately 37 percent of the European Union's gas. It is broadly assumed that Russia's future economic security will no longer solely depend on European markets but rather profits from energy-hungry countries east and south of Russia. Thus, Russia has recently signed deals with countries like India, China and Saudi Arabia. For instance, at the end of March this year, the first shipment of Russian Arctic liquified natural gas (LNG) was delivered to India via the Northern Sea Route, and earlier this month the ice-breaking LNG carrier Vladimir Rusanovshipped the first ever LNG cargo to China. Also, shipments of LNG to India are particularly desirable, as the International Energy Agency estimates that India will account for almost 30 percent of global energy demand growth by 2040.
The strategic importance of Siberian LNG
Moreover, in February, Russia signed a Memorandum of Understanding (MOU) with Saudi Arabia over 23 potential future investment projects that also involve the development of LNG facilities in the Russian Arctic. Russian LNG predominantly comes from the Yamal Peninsula and its related LNG facility. The peninsula holds about 26.5 trillion cubic metres of gas, accounting for 85 percent of Russian natural gas production, all concentrated in the broader area of the Yamal Nenets Autonomous District.
Novatek, the country's largest independent gas producer, finally started production from the facility in December of last year, partnering with French Total, Chinese CNPC and the Chinese Silk Road Fund. With an overall production capacity of 17.4 million tons per year when fully completed, the production facility plays a critical role in contributing to Russia's economic security. It consists of four production trains that all will be open by the end of 2019, a year ahead of schedule. In March, the Yamal LNG plant had already shipped its first million tons of LNG from its first liquefaction train. In May, another milestone was reached when the plant had shipped two million tons.
A new Moscow-Riyadh alliance
The project has been so successful that Novatek is now moving ahead with a new project called Arctic LNG-2. Arctic LNG-2 is planned to open in 2023 and will be located offshore on the Gydan Peninsula in the Kara Sea. The three-train project is supposed to be the second large scale Arctic LNG project after Yamal LNG with the potential to produce 19.8 million tons of LNG per year, compared to Yamal LNG's 17.4 million tons. In May, and despite Western sanctions, Total secured a 10 percent direct state in the project, cooperating once again with Novatek in the Arctic. Novatek also aims to bring Saudi Aramco, the Saudi Arabian national petroleum and natural gas company, onboard the LNG-2 project.
Despite competitive reasons, the rationale behind Russian-Saudi Arctic gas cooperation is not far-fetched. Both countries still suffer from the US shale gas revolution, as it led to a global gas production glut. Closer cooperation between the two energy superpowers could ease the situation. In addition, the Kingdom aims to reduce its oil-dependence for energy generation by switching to gas. Finally, as Russia is still suffering from Western sanctions, it looks for foreign investment from other parts of the world.
It is also against this background that Saudi investments into Arctic-LNG are welcomed by Russian counterparts- not least because Moscow aims to increase its share in the global LNG market from currently five to ten percent in 2020. Thus, the recent MOU followed the first ever state visit to Russia by a reigning Saudi monarch: last October's signal event when King Salman bin Abdulaziz Al Saud and his high-profile delegation visited Russian President Vladimir Putin in Moscow.
Then, not only several joint investment deals were agreed on. Moscow and Riyadh also announced to further cooperate on stabilising global oil markets, an announcement that already dates back to a related joint statement at a G20 summit in China in 2016.
Recovery begins with economic consolidation

It is no coincidence that Russia is now improving its fleet of icebreakers and has lofty plans for future Arctic petroleum expansion. Russia's economic security depends on its continual extraction of its northern resources. The country is about to find favourable markets in the East and is continuously turning towards those markets to bypass Western sanctions.
With increased economic security, Russia will gain greater freedom to exercise its agenda on the world stage. This year has so far witnessed a Russia that feels comfortable in expanding its global interests in spite of tough Western sanctions. Moreover, the year 2018 has also seen a Russian national football team that has been more successful than its national ice hockey counterpart. But that is another story.
This article was first published in About Energy.