Novatek's Shipping Partners Teekay and COSCO Embroiled in U.S. Sanctions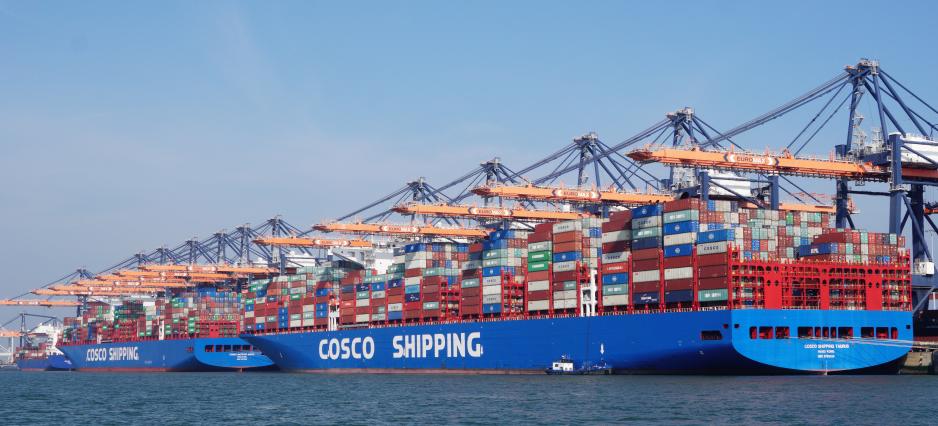 New sanctions targeting Chinese shipping companies have resulted in uncertainty for Novatek's Yamal LNG shipping partners showing that Russian Arctic oil and gas developments remain potentially vulnerable to U.S. sanctions.
U.S. sanctions against companies trading with Iran have reached the Arctic. One of Novatek's shipping partners, COSCO Shipping Tanker (Dalian) Company, a subsidiary of Chinese shipping conglomerate COSCO, was hit by the latest round of sanctions targeting companies allegedly trading oil with Iran. 
Russian Arctic oil developments were previously affected by U.S. sanctions directed at Russia following the annexation of Crimea. As a result of those measures a multi-billion dollar partnership between ExxonMobil and Rosneft to jointly develop vast oil reserves in the Kara Sea came to an end.
Sanctions directed at COSCO
Russian energy company Novatek relies on a number of shipping companies and joint ventures to transport liquefied natural gas produced at its Yamal LNG facility to markets in Europe and Asia. 
The largest of these joint ventures is a partnership between shipping companies Teekay and China LNG Shipping Limited (CLNG). CLNG in turn is 50 percent owned by COSCO Shipping Tanker (Dalian) (COSCO Dalian), the company which faces sanctions for allegedly trading oil with Iran. 
As a result of this ownership structure the joint venture, partly owned by COSCO Dalian, is also considered a "blocked person" under new U.S. Government's sanctions imposed on September 25, 2019. Blocking by the U.S. has far-reaching consequences prohibiting dealings of any kind with regard to the property, potentially rendering vessels owned by the joint venture unusable. Teekay stressed that it has not traded and will not trade with Iran and would not act in violation of any trading sanctions.
"Cosco Shipping Tanker (Dalian) Co, Ltd is an indirect 50% owner of our [...] joint venture company contracted to build and operate six Arc7 ice class vessels for the Yamal LNG project. That indirect 50% interest causes our joint venture company to be a "Blocked Person" under the [U.S.] rules," Teekay said.
Few details on solution
During a conference call on Monday the company assured that it is working on resolving this indirect ownership issue as quickly as possible to avoid any disruption servicing Yamal LNG. Teekay did, however, not share any concrete steps on how it aims to move forward or a timeline for its efforts. 
The joint venture operates four of the specialized Arc7 LNG carriers, with an additional two under construction, accounting for 40 percent of all Arc7 carriers. In total Novatek relies heavily on thirteen Arc7 LNG carriers, with a further two under construction. The vessels' high ice-class allows them to provide year-round transport service for Yamal LNG. Novatek emphasized that the current issue "is a business relations matter between Teekay LNG and CLNG" and that the Yamal project has sufficient capacities to ensure its contractual obligations in a timely manner. 
Questions remain if the new sanctions also affect vessels operated by two other shipping companies, Mitsui OSK Lines (MOL) and Dynagas, under various partnerships with China Cosco Shipping and CLNG. MOL operates three Arc7 carriers in a joint venture with China COSCO shipping, while Dynagas has partnered with CLNG for five Arc7 vessels.
Possibility to use alternative vessels
In addition, Novatek's Yamal LNG project is producing more LNG than originally anticipated. The first three production lines produce up to 1.5 million tons of LNG above the planned capacity of 15.5 million tons. An additional smaller production train, meant to test a proprietary "Arctic cascade" liquefaction system meant to operate in the Arctic's cold climate, will come online later this year, providing an additional one million tons of output.
While the company has repeatedly stated that its shipping partners can provide sufficient shipping capacity, Novatek supplements the fleet of Arc7 carriers under long-term contracts with short-term charters of conventional and lower ice-class Arc4 LNG carriers during the summer and fall. During the heart of winter only Arc7 vessels can venture to the port of Sabetta where Yamal LNG is located. From November 2018 until May 2019 the company partnered with Tschudi Shipping Company to conduct ship-to-ship reloading operations near Honningsvåg to shorten the vessels' journeys and maximize their availability. 
If Teekay and other Arc7 operators should be unable to extricate themselves from the tangle of U.S. sanctions, conventional or less ice-capable vessels will be able to fill the shortfall in capacity in the short- to medium-term. Once winter conditions persist across the Kara Sea, however, the Arc7 carriers will be crucial to maintain regular shipping operations.