Norwegian Frigate Monitoring Russian Military Activity in the Arctic during Easter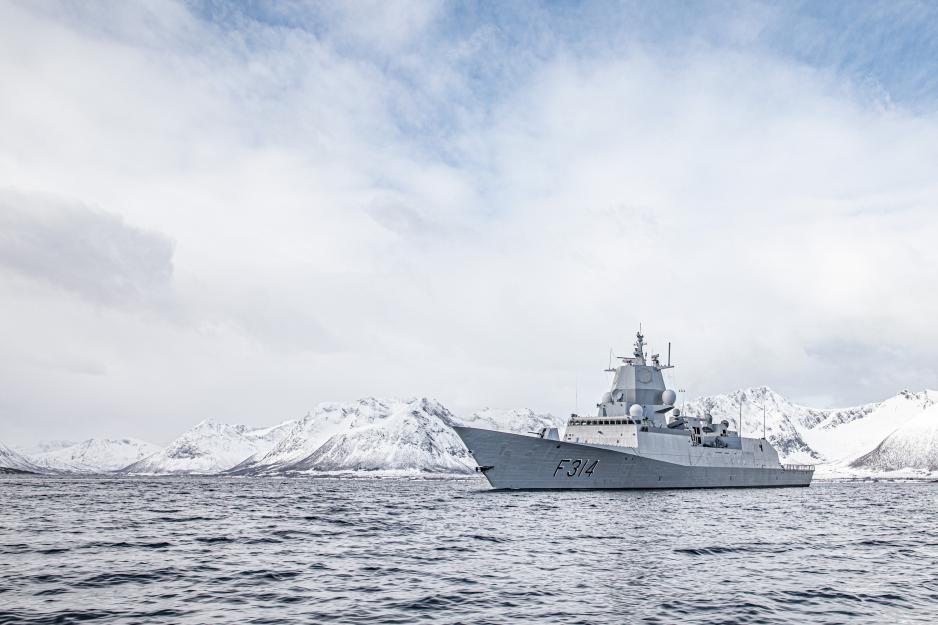 The Norwegian frigate KNM Thor Heyerdahl has spent parts of Easter in the Barents Sea, monitoring Russian military activity in Norway's neighborhood.
"We have spent some time in the Barents Sea this Easter, using our sensor to monitor a Russian danger area for missiles and artillery firing, which is located in immediate proximity to the Norwegian exclusive economic zone in the Barents Sea", says Commander Lars Tollef Larsson of the KNM Thor Heyerdahl in a press release.
The recent Barents Sea operation is, according to the vessel chief, not dramatic and simply a part of normal operations in the High North.
"It is natural for us to monitor Russian military activity in our neighborhood, in the same way that Russia monitors Norwegian and allied activity in Russia's neighborhood", the chief explains.
The operations in the High North have been clean. The commander says that his experience of the Russian military vessels have conducted themselves professionally towards the Norwegian frigate.
"We have both operated in international waters, as we are all entitled to do according to the UN Convention on the Law of the Sea. The Russians have kept their distance to us and repeatedly called us op on the VHF radio to make sure we were aware of the danger area", says the commander.
The Norwegian vessel's observations contribute towards increased situational understanding for both Norway as well as NATO.
"We have observed and submitted reports to our operational headquarters in both Norway and NATO, which provides us with a better maritime understanding of the situation in the High North", vessel chief Larsson says in closing.
 
This article was originally published in Norwegian and has been translated by HNN's Elisabeth Bergquist.