Norway Supplied Almost Half of German Natural Gas Imports During First Nine Months of 2023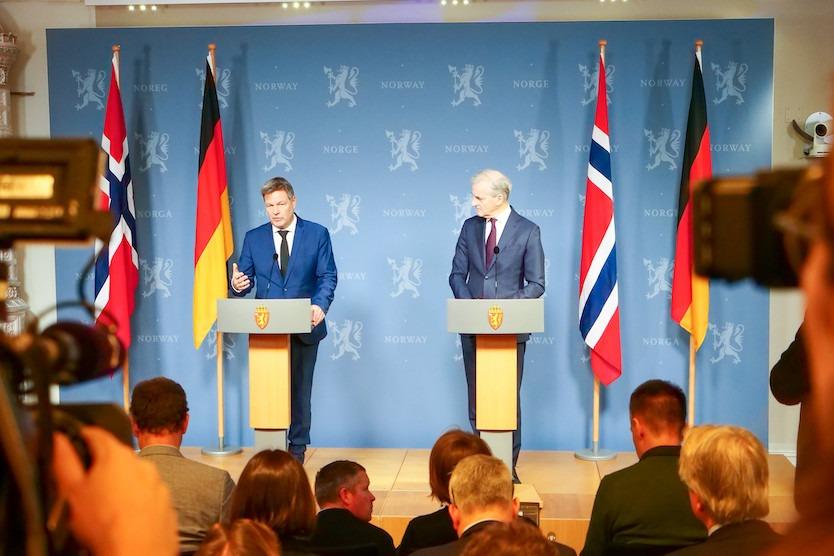 In a stark reversal of long-standing gas flows, Norway has now fully adopted Russia's role as Germany's largest gas supplier. Norway's share of German gas supply has increased from just under 20 percent in 2021 to 48 percent in 2023 thus far. Meanwhile, Russian gas major Gazprom faces its lowest production in more than 40 years.
The effects of the full-scale invasion of Ukraine in 2022 continue to ripple through Russia's and Norway's gas and oil sectors, including in the Arctic.
While Russia's gas production, especially by the country's largest producer Gazprom, faces ongoing challenges, Norway's hydrocarbon sector continues to see a resurgence, with record-levels of revenues and planned investments.
In Russia, Gazprom's production decreased by close to 25 percent during the first six months of 2023, compared to the same period a year prior. Exporting its gas primarily via pipeline the company has struggled to replace former European buyers. 
Russian media report that Gazprom has never before seen such low production figures and that similarly low figures were last recorded in 1978.
Gazprom did not respond to a request for comment.
Russia's largest liquefied natural gas producer, Novatek, on the other hand has thus far managed to successfully navigate the new energy realities. Producing its gas primarily in the Arctic and transporting it on board large LNG carriers via the Northern Sea Route, the company has managed to develop new markets in Asia. 
Norwegian supply to Germany up 250 percent
With European countries weaning themselves off Russian gas and oil, Norway continues to cement its position as the continent's key supplier. The country has expanded its exports to Germany to unprecedented levels, accounting for 48 percent of gas imports during the first nine months of 2023, up from under 20 percent less than two years ago.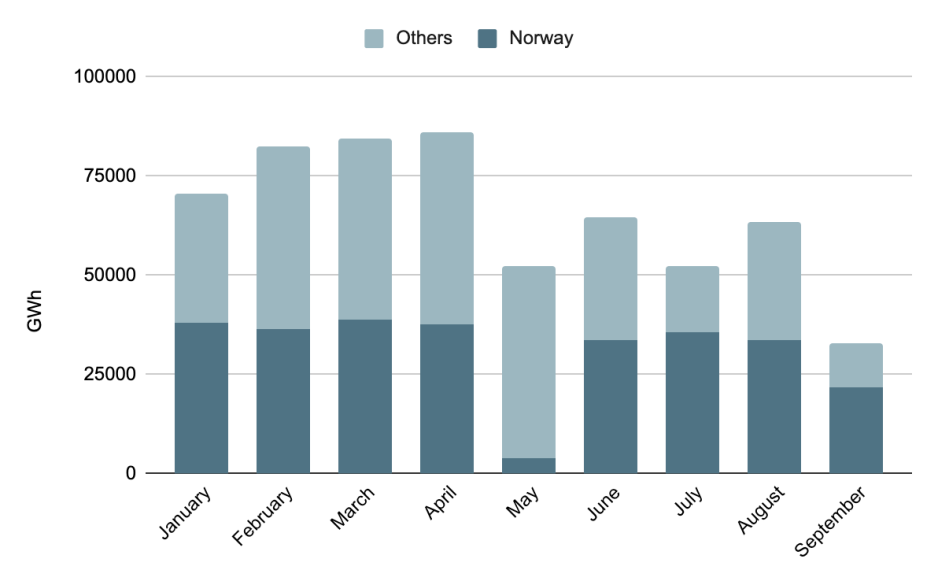 During 2022 oil and gas exports to Germany stood NOK 620 billion (58bn Euro) more than twice the figure of previous years, according to the German-Norwegian Chamber of Commerce. 
Increases in production and record-level prices resulted in new levels of oil and gas revenue for Norway, more than doubling from 2021 to 2022.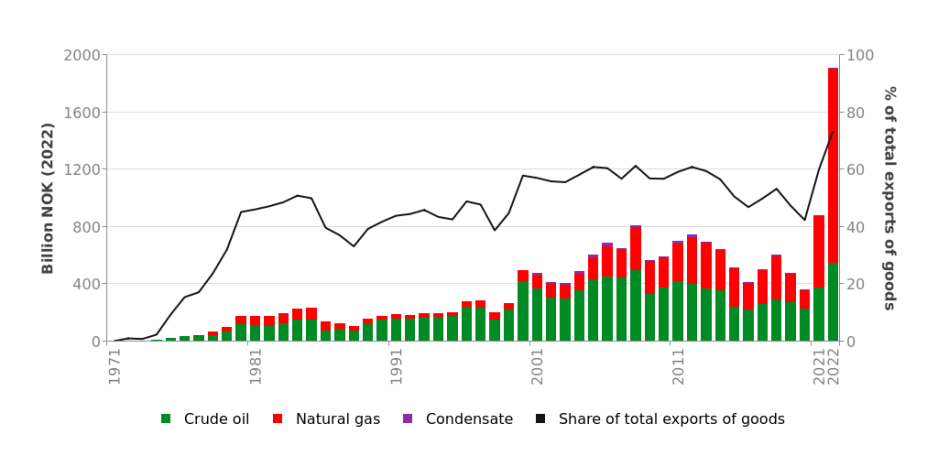 The financial windfall coupled with a favorable temporary tax regime and the expectation of continued high-levels of demand from its European neighbors, has led to record-levels of investments.
Norway's oil and gas sector is expected to spend NOK 225 billion ($21bn) in existing and new projects in 2023, surpassing the previous record set in 2013.
"With an impressive growth rate this year, the total investments in the Norwegian oil and gas industry are projected to surpass the record set in 2013. The investments in 2023 are expected to reach a new all-time high, and this significant increase in investment would mark a new milestone in the oil and gas sector in Norway," stated Emil Varre Sandoy, vice president upstream at Rystad Energy, an independent research company based in Oslo.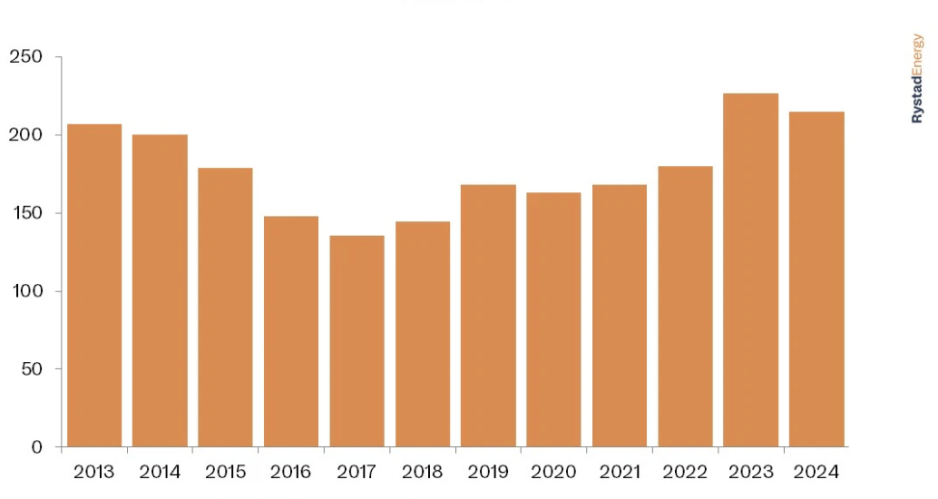 Increased interest in the Barents Sea
To extend gas production, which is expected to plateau during the 2030s Norway is also looking to resources in the Barents Sea. 
The country plans to offer a record 92 blocks for oil and gas exploration in the Arctic during the 2023 concession round as the government states that new discoveries in "the north" will be key for the country and Europe. 
Norway's Ministry of Petroleum and Energy has received applications from 25 oil and gas companies for this latest licensing round, with results expected early next year. 
"It's gratifying to note the continuing significant interest in investigating new exploration acreage among almost all active companies on the Norwegian Continental Shelf, and that we see an increased interest in the Barents Sea this year," said Kalmar Ildstad, license management director, Norwegian Petroleum Directorate.
A gas pipeline would boost production
Plans to deliver new gas supplies from the North to Europe may in the future also include a new pipeline to tie Arctic production into the pipeline system further to the south. Currently, Arctic production is converted to LNG at the Hammerfest facility and transported via ships.
A study by Rystad Energy suggests that a new pipeline to connect to existing infrastructure at the Aasta Hansteen gas field 800 km further south, would allow Norway to boost gas production by 5 percent.
The proposed pipeline would increase annual capacity from the Barents Sea by approximately 5.5bcm, a 70% increase from the current capacity of 7.7bcm," Rystad gas analyst Mathias Schioldborg explained recently. 
Production in increasingly remote regions, however, does come at a price penalty, with repeated cost overruns by current projects. Equinor and Eni recently warned of higher cost estimates at their Johan Castberg oilfield, as a result of inflation and greater scope of work.