Norway and Russia Prepare For Worst-Case Scenario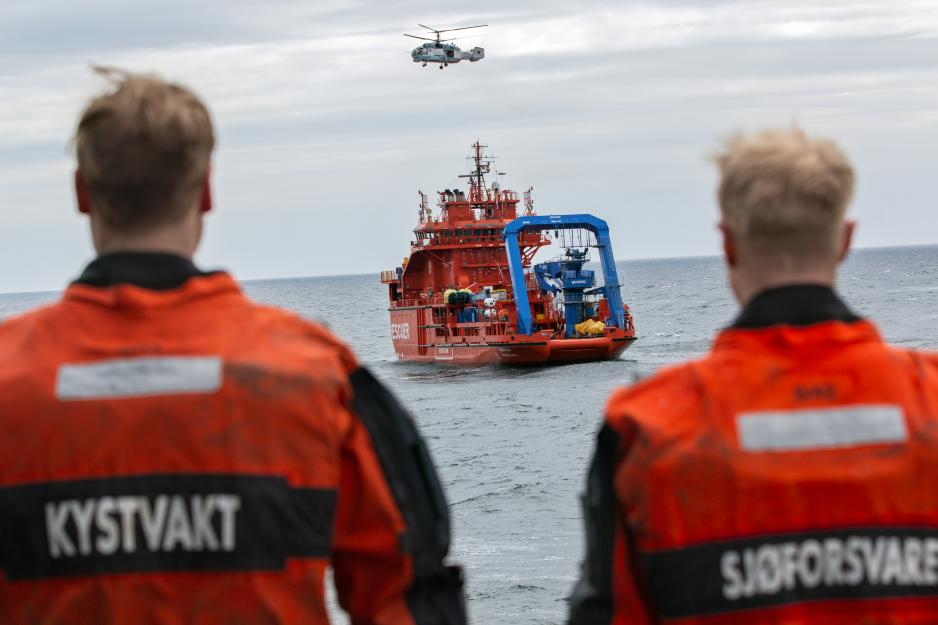 Shipping in polar waters north of Norway has exploded in recent years, and there is nothing to indicate that the growth will abate. Norway and Russia are now training together in order to face what may be a disastrous accident in inaccessible waters in the best way possible.
There are reports about a fire on a fishing vessel in the Barents Sea. Several persons are in the water.
The emergency message reached the control room of the [Norwegian] coast guard vessel 'KV Sortland' this week. Chief Knut Garnes orders a SAR operation. It takes no further messages for the crew to get on with their tasks.
The bridge searches for survivors in the sea. Further down in the ship, others are ready to lower the dinghy on short notice. Privates holding advanced first aid competence are ready to receive the wounded.
Time is essential when it comes to saving lives at sea. That is why the crew of 27 on board the KV Sortland are on high alert when a situation occurs.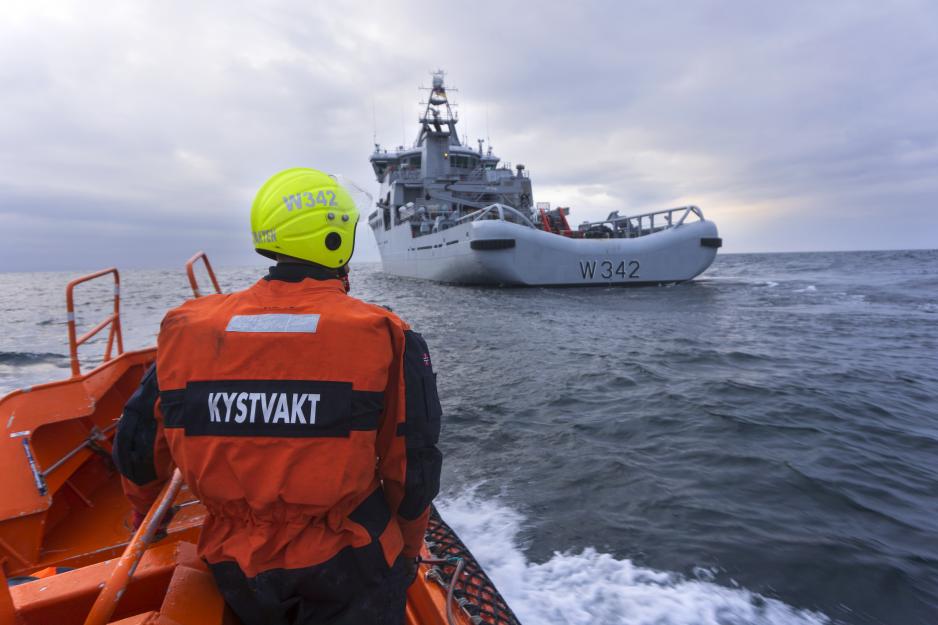 Strong shipping traffic increase
Fortunately, this is just an exercise. However, the scenario that set the scene for this week's Barents Exercise, a joint Norwegian-Russian preparedness drill, is genuine enough.
Man over board is a kind of accident both the Norwegian and Russian coast guards face in these waters, which has seen a significant increase in shipping traffic over the past few years.
Figures from the Coast Administration's office in Vardø, Norway shows that 2,245 so-called "risk vessels" passed the coast of Finnmark county in 2018. The term refers to vessels with a gross weight of more than 5,000 tons or holding dangerous goods such as oil, gas, nuclear materials or similar.
This represents an increase of more than 36 percent since 2014, when the number was 1,642 vessels.
There is nothing that goes to indicate that this growth will abate over the coming years. An increasing number of actors and stakeholders look north in their quest for natural resources and new shipping routes. The Coastal Administration writes in its 2018 Annual Report that the amount of raw oil transported in the Barents Sea has never been higher than it was that year.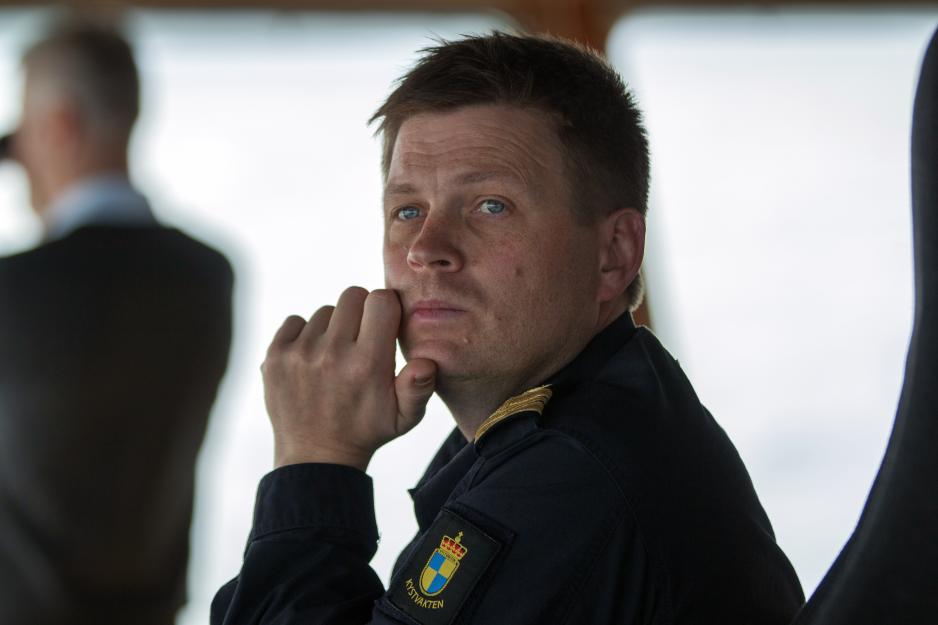 Smaller and bigger assignments
- Everything indicates that shipping traffic in the High North will increase in the coming years. There is a quest for resources and there is high activity in the fisheries. In addition, traditional shipping related to trade is on a high level, says Knut Garnes, Chief of 'KV Sortland'.
He has spent a long life onboard coast guard vessels along the Norwegian coast and has participated in rescue work following major accidents such as the 'Rocknes' incident in 2004 and the oil spill following the 'Server' shipwrecking in 2007.
Garnes tells us about a variety of working days during which 'KV Sortland' often participates in smaller and larger SAR missions along the coast.
The Norwegian coast guard holds a fleet of 14 vessels, nine out of which are so-called 'outer coast guard' that patrol the most weathered and inaccessible areas in the remote north.
- This vessel has been in the North Sea as well as the High North. We had an incident with fire in the factory onboard a trawler. We went in and participated in extinguishing the fire, emergency bilging and towing the vessel. We tow quite a few vessels if they have engine problems or struggle to get to land. There is some SAR activity too, and we were recently assigned to an incident off the Senja island coastline in which three fishing tourists had capsized a small boat. We went there and assisted on behalf of the Joint Rescue Coordination Centre. This is typical for our assignments, which range from major to smaller incidents.
- As coast guard patrolling these ocean areas, what constitutes the biggest challenges today and for the coming years?
- The challenge is the increased overall activity in the High North, both passenger traffic as well as trade vessels such as e.g. LNG ships and other large vessels.
- How is Norway prepared for increased shipping in the High North?
- The oil industry has its own preparedness, which is solid, and they follow up on their own. We have an established towing preparedness for the other traffic along the coast in the North, and we feel that we are able to provide that preparedness in a good way up here, Garnes says.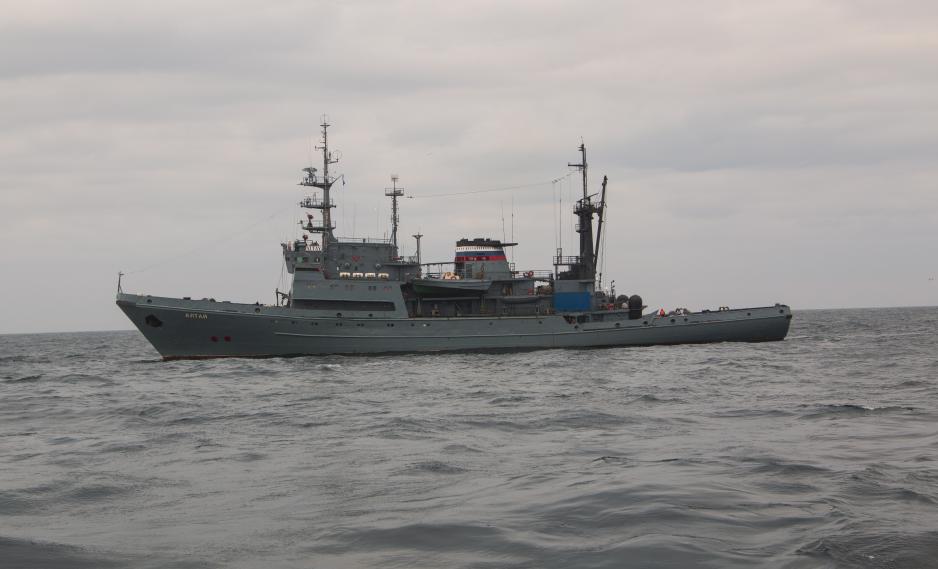 Several kinds of capacities
Both different vessels as well as air capacities such as surveillance planes and SAR helicopters from both sides were involved during this week's exercise.
The Barents Exercise took place for the 25th time in 2019, and it is a rare example of Norwegian-Russian cooperation in a geopolitically difficult time.
Following the Barents Sea demarcation line agreement in 2010, the sea border demarcation between Norway and Russia is clear. Man of the incidents that may occur in these waters, be they about searching for persons across a wide area or about an oil spill of any size, there might be cases that cross borders and involve both Norwegian and Russian authorities.
That is why such the conducting of such exercises is most important, says Bent-Ove Jamtli, Head of the JRCC Northern Norway.
- We are satisfied with the rescue part of the exercise. We have involved more air resources than in previous years, and also a lot of vessels. We also managed to establish some clarifications for crossing the border into Russian territory with Norwegian vessels, and that represent positive progress, says Jamtli.
'KV Sortland' Chief Garnes emphasizes VHF communications, coordination of air traffic across the border and learning about the different capacities of Norwegian and Russian vessels as key things to learn from one another during such an exercise.
- If we join a SAR operation and they are subjected to us in Norway, it may be useful for us to know what capacities they hold, in order to be able to fully exploit these. And the other way around; the Russians need to know our capacities if we offer to assist them in a major operation, Garnes says.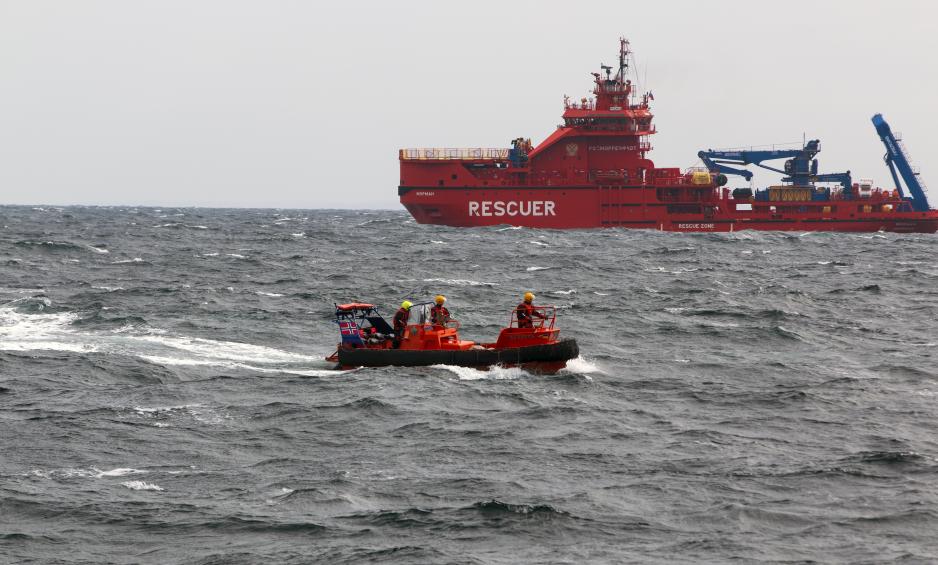 This article was originally published in Norwegian and has been translated by HNN's Elisabeth Bergquist.