Norway and Russia Exercising Together in the Barents Sea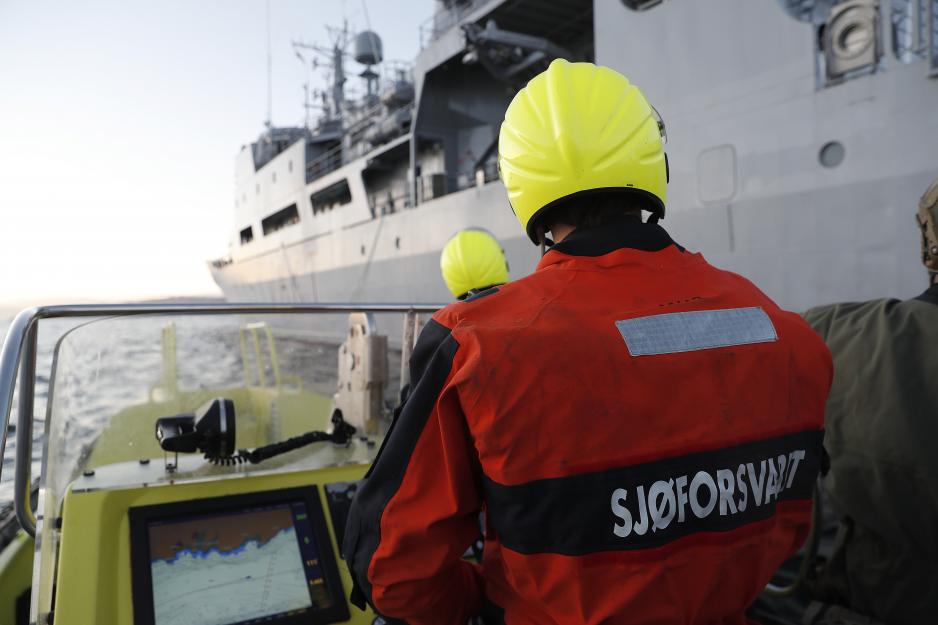 Norwegian and Russian preparedness resources are exercising together in the Barents Sea, practicing rescue at sea and oil pollution.
Today, Norwegian and Russian preparedness forces exercise together in the Barents Exercise, which has been conducted annually through more than 20 years, with few exceptions.
The exercise will take place in the outer parts of the Varanger Fjord, an area located between Norway and Russia. The actors involved will practice rescue at sea as well as fighting oil pollution.
Long-standing tradition
"Cooperation between Russia and Norway regarding preparedness resources in oil protection as well as search and rescue (SAR) in the Barents region is solid, also across offices domestically as well as cross-border. There has been successful cooperation and interaction for more than 20 years, which has become more or less a tradition, and there is ongoing development", says Air Force Spokesperson Major Stian Roen to High North News.
Roen adds that the goal is to provide safety for anyone in the Barents Sea. If an incident were to occur, they should be confident that resources from both the Russian and the Norwegian side will cooperate effectively in assisting.
The Murmansk Rescue Coordination Center and the Joint Rescue Coordination Center for Northern Norway will together coordinate the part of the exercise related to search and rescue. The oil spill pollution part will be coordinated between the Marine Rescue Service in Russia and the Coastal Administration in Norway.
Shared interest
"Both countries share a wish to and interest in organizing one such exercise every year, and through the years, good professional and personal relations have been developed between the actors. Increased activity and shipping in northern areas makes it imperative to exercise and practice interaction in the area. This is so as to further develop and improve international coordination of maritime incidents in the Barents Sea area and fulfill the intentions of the agreements – securing that there is capacity, ability and will to cooperate in conducting SAR operations as well as fighting oil spill pollution", a press statement reads.
Russian participants include the Northern Fleet, the Coast Guard, federal SAR institutions in air traffic as well as the Murmansk air control center. Barents Exercise 2021: Norwegian participants include resources from the Coast Radio, the Coast Guard, the 330 and 333 squadrons, Avinor (National Aviation Authority), the Joint Operation Headquarters, Air Traffic Services, and the civilian volunteer organizaiton Society for Rescue at Sea.
Some 200 people participants are involved in total, distributed on land, the sea and in the air, Roen says.
Corona restrictions
Corona-related restrictions prevent external participation this year, nor will there be any exchange of personnel between vessels.
Due to the pandemic, last year's exercise was cancelled and there was a long time of uncertainty regarding whether or not this year's exercise could be conducted.
This article was originally published in Norwegian and has been translated by HNN's Elisabeth Bergquist.