North Sea Cod is to Lose its Sustainability Certification: Devestating and Disappointing, but no Surprise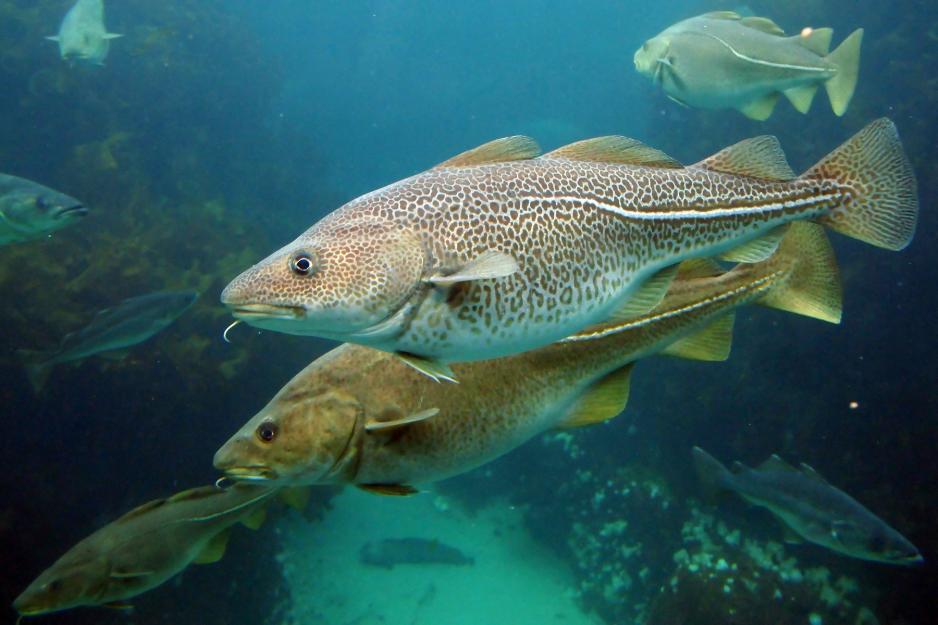 North Sea cod is to lose its sustainability certification due to concerns about stock levels, BBC reports.
The Marine Stewardship Council said certificates for North Sea cod fisheries would be suspended as stocks were below the "safe biological level". A "blue tick" had been awarded in 2017, meaning cod could be eaten "with a clear conscience".
The Marine Stewardship Council (MSC) said the suspension was "devastating" but that stock levels were "worrying". The Scottish government said the loss of accreditation for cod stocks was "very disappointing".
Devastating
"While this news is devastating for industry, it is a testament to the MSC standard working as it should. Now, more than ever, we need coordination and cooperation for the sustainability of our oceans and the marine life within," Erin Priddle, MSC programme director for UK and Ireland, told BBC. 
The fish had been considered under threat for more than a decade after stocks were said to have fallen to about 40,000 tonnes in 2006. 
Not surprised
The announcement was "no surprise" said environmental charity WWF to the BBC, which added that governments must ensure the UK's fisheries are better managed.
A Scottish government spokeswoman said: "The loss of accreditation for this iconic stock is very disappointing. We are working with the industry and with other fishing nations to establish the multi-national response needed to ensure sustainable fishing while maintaining economic fleet viability.
Relatively undramatic
Dag Sørli, communications adviser at the Norwegian Seafood Council, says that the suspension applies to "a very small part" of the total mass of the Norwegian market: "North Sea cod represents less than two per cent of the total mass of cod landed in Norway. The rest, 98 percent, is not affected by this suspension," he tells High North News. 
Tor Bjørklund Larsen, international environmental adviser for The Norwegian Fishermen's Association says "Of course it is unfortunate that the North Sea cod is in bad shape, but it is after all cod from the Barents Sea we live by. For Norwegian fishermen this is relatively undramatic." 
Larsen further points out that the sertification of the North Sea cod back in 2017 never really "made the news" in Norway. "I don't know how many have actively used the sertification in their marketing. For those concerned, this suspension is probably bad news, but for the majority it is really not that big a deal."