Nordland: New Export Record, Population Figures Troublesome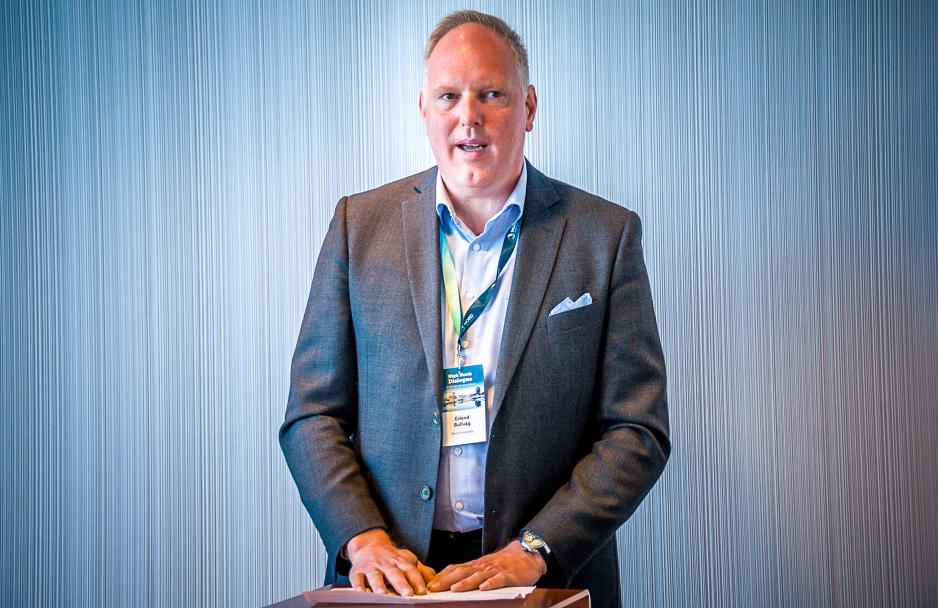 Figures from Indeks Nordland show that export from Nordland County increased by NOK 28.8 million from 2017 to 2018. Population figures are not encouraging, however, with an increase of a meagre 144 new inhabitants in 2018.
Business in Nordland County delivered good results in 2018 too. That is confirmed in the figures published today.
Click here to read the report (Norwegian only)
The county's exports increased by five percent, which represents a new record.
Companies located in Nordland County last year accounted for 7 percent of the total exports from mainland Norway. The hottest export goods are mainly fish, metals and chemical products.
These groups alone account for 95 percent of the export values, which makes Nordland the fifth-largest export county in the Norway.
- Crucial to make the right decision
- Arrows keep pointing in the right direction for business in Nordland; however, if this positive development is to continue we are dependent on capital, infrastructure and people to contribute to realizing the opportunities. That places us at an important crossroads, says Erlend Bullvåg, project manager of Indeks Nordland.
Not only are export figures positive; other business is also thriving in the county:
- During the past decade, companies in this county have increased their turnover to a record-high NOK 223 billions last year, the project manager says.
It represents a growth of four percent compared with the previous year.
Norway's leading seafood county
Fisheries and sea farming see the strongest growth and turnover from these industries accounted for 15 percent of all Nordland turnover in 2018.
- The county thus consolidates its position as Norway's leading seafood county, with 26 percent of all fish caught in the wild as well as the biggest fish farming quantity, in addition to being the export engine of Northern Norway.
- Industry, building and construction had the second-largest growth, a sector covering industry, building and construction as well as power production. This sector has the highest turnover in Nordland and accounted for 31.8 percent of the overall figure, and it saw a growth of 3.9 percent last year, benefitting from a weakened NOK exchange rate.
Indeks Nordland has also gathered numbers that demonstrate that the bottom line of many companies in the county is rather solid.
The operating profit of companies in Nordland County amounted to NOK 21.2 billion in 2018.
Good results allowed the county's companies to reach NOK 67 billion in value creation in 2018, which represent a NOK 2.1 billion increase compared to 2017.
Needs population increase – in particular amongst the young
Population development figures and business establishing figures are not quite that pleasant a read.
At the beginning of 2019, there were 243,479 inhabitants in Nordland; an increase of only 144 people last year.
Last year saw the creation of 280 new jobs in Nordland, compared to more than 1,000 new ones in both 2017 and 2016.
- The weak population development now represents the biggest challenge for Nordland County, says the project manager of Indeks Nordland.
- What is particularly disturbing is the fact that we are not good enough at attracting and keeping young employees. Unemployment figures last year were at a record-low 1.9 percent and we are now in a situation where access to employees may become a negative limitation on further business growth. That can affect society negatively, Bullvåg says.
- Can supply so much more
When the Indeks Nordland management board looks into the future, they do not first and foremost see challenges – they see opportunities.
- There is no doubt that Nordland delivers the goods today, however, there is so much more that we could supply. Nordland has vast natural resources that are not exploited today, be it oil, gas, hydropower, fish or minerals. However, we lack capital to provide the necessary basic investments needed as well as seed fund capital for supporting business establishment. This goes in particular for major new investments, he says.
- In addition, we lack public infrastructure and people. We must strengthen our position related to high competence jobs and future industries, Bullvåg continues.
- Must innovate
The project manager says the sea farming industry has added an unpresedented contribution to the county's economic development in record-little time:
- The industry is continuously evolving and is about to make significant technological and market leaps. However, sea farming cannot develop Nordland all by itself. Much of the solution is to be found in innovation to increase the labor market through new companies. It requires a long-term extensive initiative to establish the jobs that your young at present have to move elsewhere in the country to get. We have to build knowledge and business related to new business models and new technology. We must develop business more broadly and grab a larger part of the value chain of the products we produce, Bullvåg says.
Indeks Nordland is a collaboration between Bodø Knowledge Park, Innovation Norway, Nordland County Council, DNB, Nord University, NAV Nordland and NHO Nordland.
This article originally appeared in Norwegian and has been translated by HNN's Elisabeth Bergquist.