«No Restrictions on Returning to Svalbard Once Business Resumes»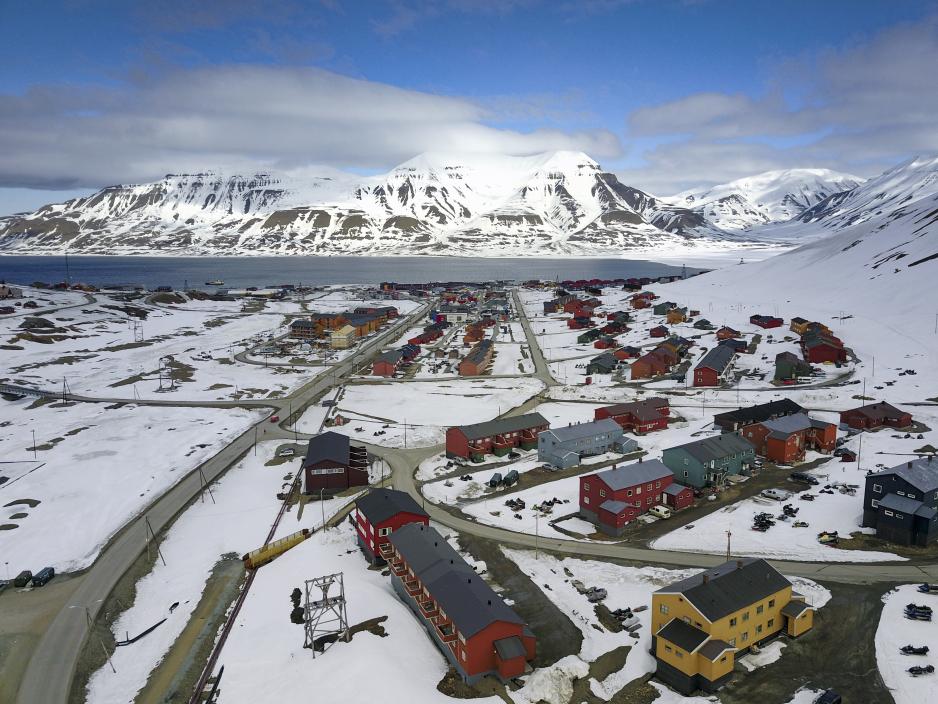 Svalbard Hotel Manager Stein-Ove Johannessen says foreign staff are positive to the government-proposed scheme for their going home, given that they are not excluded from returning. According to the Ministry of Justice, there are no restrictions for non-EU/EEA citizens who wish to return at a later stage.
Non-EU/EEA workers in Longyearbyen, Svalbard who are temporarily laid off as a consequence of the Corona outbreak, and who are not entitled to unemployment benefits or other benefits to sustain them have received financial grants through the Norwegian government's grant scheme for sustenance.
The scheme covers inhabitants in Longyearbyen who are from non-EU/EEA countries and thus fall outside the regular benefit schemes.
According to the new draft corona crisis package, this scheme will not be prolonged beyond 20 June. In the draft, the Norwegian government proposes that this allocation also be used for "a time-limited grant scheme for travels to return home for non-EU/EEA workers in Longyearbyen".
"It is my experience that the group of workers to whom this scheme applies are not skeptical to the proposed grant scheme for travels to return home", says Manager Stein-Ove Johannessen of Hotell Svalbard and Conservative politician.
Many have opposed the proposal to send non-EU/EEA workers away from Svalbard. Both the Norwegian labor union (LO) and the Confederation of Norwegian Business (NHO) have worked to find a solution to this issue.
Many are positive to the proposal
Stein-Ove Johannessen says to High North News that the problem with the draft proposal from the government is not necessarily that funds are used for their travels home, but rather that it is not clear about whether persons making use of the scheme will have the opportunity to return to Svalbard at a later time.
Johannessen says he employs many foreign workers to whom this scheme will apply, and that this group of workers may be interested in making use of the scheme for traveling home.
The reason for this is that it will take time before business is back to normal in the tourist industry, he says, and adds that they will not be able to take back in all foreign workers in the shorter term.
"We may not be able to offer many of our staff work until March next year. That means many months with no income. Foreign workers have had a temporary grant scheme, but this will expire on 20 June."
Many of the people in this group consider traveling home due to the high cost of living in Svalbard, he says.
According to Johannessen, most of his staff to whom the scheme applies are positive to it. However, there is one condition they wonder about, and that is whether they will be permitted to return to Longyearbyen at a later stage.
We may not be able to offer many of our staff work until March next year  
"Their question is whether they will have their homeward travel covered but be restricted from returning to Svalbard. If so, they will not make use of the scheme. They want to return and to us, they are valuable workers with solid competence.
Could a different solution be for the government to prolong the scheme beyond 20 June, so that the foreign workers can stay on?
"Yes, that would be another opportunity. Personally, I'd rather recommend a partial salary grant. The current grant is classified as social benefit and the rate is accordingly low. A salary grant to the company that allows us to take them back in again in order to carry out necessary odd jobs would be a better solution. That would provide them with an income to live from. Social benefits are not sufficient for sustenance with the high living costs we have in Longyearbyen."
In an earlier story, Regional Director of LO [workers' union] Bjørn Johansen said to High North News that third-country citizens represent a critical work force and competence that is important for the tourist industry when business slowly resumes. He feared that anyone potentially leaving Svalbard would be prevented from returning at a later time.
"If they are put on a plane and returned to their respective home countries, we believe it will be much more difficult for them to return", Johansen said.
Possibility of returning
Senior Communications Advisor of the Norwegian Ministry of Justice Andreas Skjøld-Lorange writes in an email to High North News that "there are no restrictions on returning to Svalbard again once business resumes for foreign citizens returning to their home countries. However, there will be no grants for such returns."
"Now that Svalbard is open for tourism from the mainland, we expect increased traveling between Svalbard and the mainland. This will hopefully lead to business activity picking up somewhat."
Skjøld-Lorange adds that "any person in Svalbard who can sustain themselves may stay on, except for situations in which there is foundation for expelling persons according to the relevant regulation for just that. The fact that the temporary sustenance grant scheme expires on 20 June only means that non-EU/EEA workers who are laid off will not longer be granted means for sustenance."
Stein-Ove Johannessen points out to High North News that it is good if the foreign workers may return to Longyearbyen on their own expense once their efforts are needed again.
Different regulations
As Svalbard is not part of the Schengen cooperation, the regulations applying to non-EU/EEA citizens is different from those that apply for this group on the Norwegian mainland.
Although visa or work permits are not required, everyone have to meet certain requirements in order to be allowed to stay on Svalbard. These requirements are regulated through a regulation called "Regulation on expulsion of persons from Svalbard". One of the requirements is that individuals are required to have the means to sustain themselves on Svalbard, according to the Svalbard Governor's office.
This article was originally published in Norwegian and has been translated by HNN's Elisabeth Bergquist.