NATO Summit: Little Reference to the Arctic, but Region Still on the Radar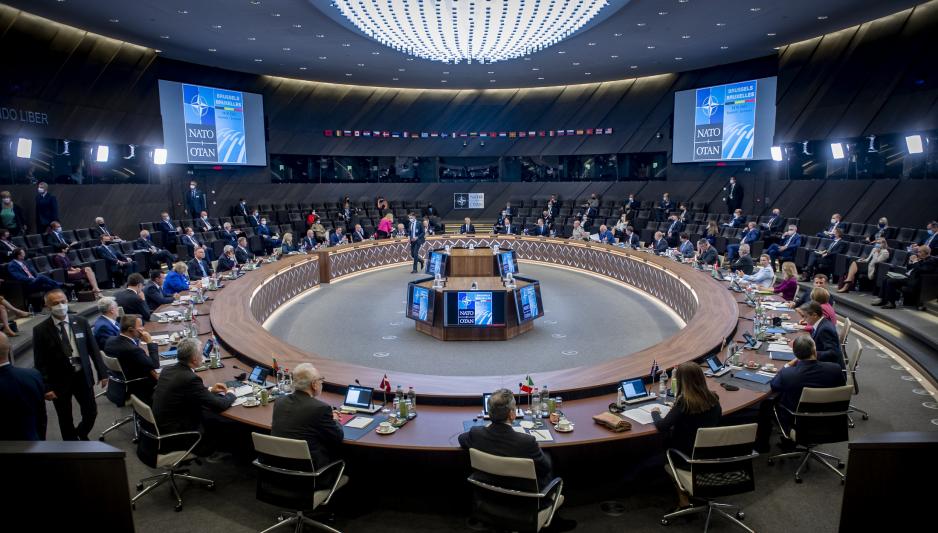 "Expectations for Arctic coverage from NATO are rather new", explains Dr. Elizabeth Buchanan at Deakin University.
China, Russia and the NATO 2030 agenda were at the center of attention as NATO Heads of Government met Monday for the NATO Brussels Summit. 
Based on the open access channels at the meeting, it appears that little reference was made to the Arctic, despite the region having grown in importance over the last years, not least within US branches of government.   
"Expectations for Arctic coverage from NATO are rather new", Dr Elizabeth Buchanan, Lecturer in Strategic Studies at Deakin University Australia and Fellow of the Modern War Institute at West Point, tells High North News.
"The 2018 Brussels Declaration was without any Arctic, or even High North, reference. It was also without a single reference to China, compared to the 2021 Brussels Communique and its 10 references to China. Even more, the 2019 London Declaration made no reference to either the Arctic or High North, with only 1 reference to China. The 2016 Warsaw Communique was also void of any single reference to the Arctic, the High North or China", she adds. 
In this year's Brussels Summit Communiqué, the term High North is mentioned once with regards to how NATO [in the High North] "will continue to undertake necessary, calibrated, and coordinated activities in support of the Alliance's security interests".
There are disagreements within the Alliance as to just what NATO's Arctic role would be.
The Arctic is of interest
Buchanan says the lack of Arctic references in this year's Communique is not surprising:
"NATO is both a political and military institution, and when it comes to the complexities of Arctic politics and geopolitical realities, political considerations come first for Brussels."
"This is not to say the Arctic is not of interest to NATO. NATO is an Arctic actor, she states. Historically, in wartime, the region has been a key replenishment sea line of communication between North America and Europe. Further, four of the five Arctic Ocean-rim states are NATO members. But this does not translate effortlessly to a unified NATO strategy for the Arctic, indeed there are disagreements within the alliance as to just what NATO's Arctic role would be. Politically, it is an apt move by NATO to prioritize low tension in the region and side-step any further enhancement of its engagement in the Arctic. This is captured by the communique's reference to the 'High North' which is a less politically charged strategic conception of the region."
She says the 2021 Communique overall confirms NATO's area of operation is very much looking towards a 360-degree approach and that the High North of the North Atlantic is back on the radar.