NATO Practicing Submarine Tracking in the High North: "Requires Advanced Training"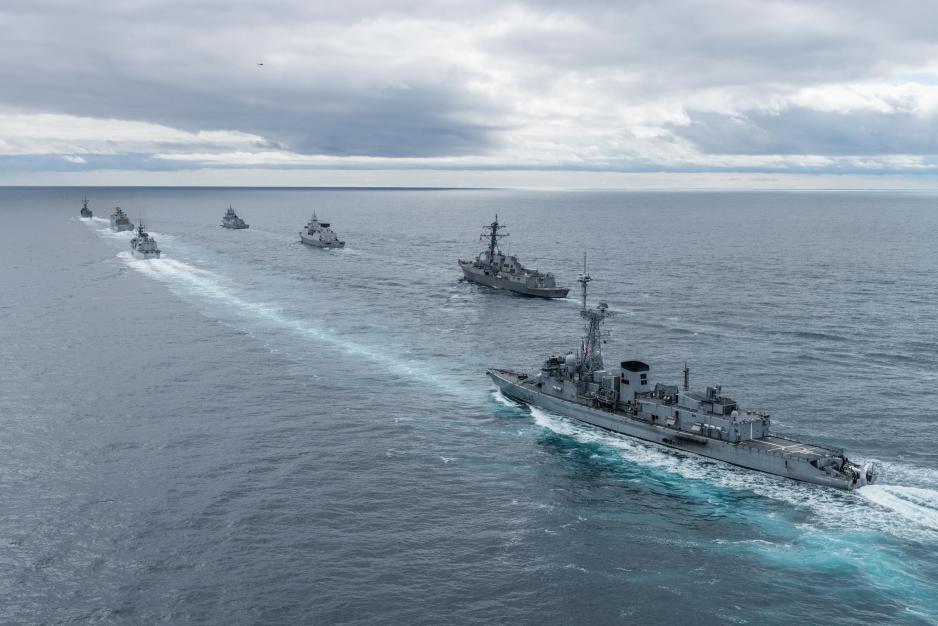 During the NATO exercise Dynamic Mongoose, allied forces will practice anti-submarine warfare in Norwegian waters. "Ten years ago, many of the allied navies were busy chasing pirates elsewhere in the world", Chief of the Norwegian Navy says to High North News.
During the annual NATO exercise Dynamic Mongoose, which began this week, allied forces will practice detecting and tracking submarines in the deep ocean areas off the Norwegian coast.
This year, Norway hosts the exercise, which is to secure further enhancement of NATO capacities with regards to submarine operations.
In addition to Norwegian forces, Canada, Denmark, Great Britain, the USA, France and Germany will also participate. They will a.o. contribute with nine surface vessels and several maritime patrol aircrafts. Norway participates with a frigate, a submarine, and a P-3 Orion maritime patrol aircraft.
"Ten years ago, many of these navies were busy chasing pirates in more southern waters, as well as security operations elsewhere. In recent years, however, there has been a revitalization of collective defense [of NATO countries, journ.note]. Anti-submarine warfare is amongst the areas that have become a priority", explains Chief of the Royal Norwegian Navy Rear Admiral Rune Andersen in a phone interview with High North News.
Demanding exercise
"Anti-submarine warfare is challenging by nature and requires much advanced training and coordination between sea and air units. Different ocean areas also often have different characteristics when it comes to how the sensors work", Andersen says.
Characteristics such as depth, water temperature and the form of the seabed all contribute to affecting how sound spreads in water and how sensors are used.
"That forces us to exercise and train in different areas in which it is vital for us to know the ground conditions", the Rear Admiral adds.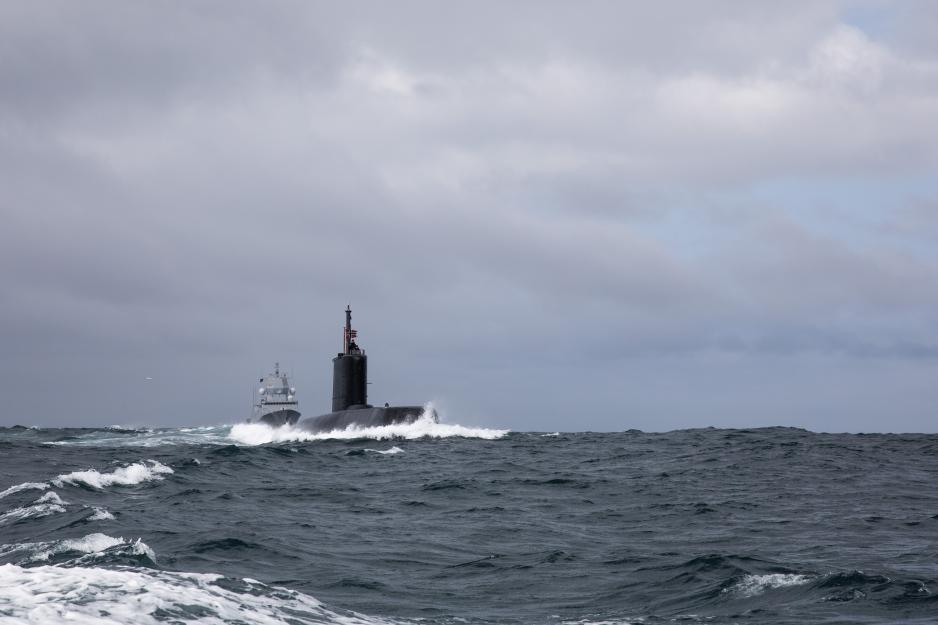 NATO does what it is supposed to do, practice collective defense.  
Strategic area of interest
Dynamic Mongoose takes place in an area that is of strategic significance for both NATO and Russia.
During a press conference Monday organized by the MARCOM headquarters in Northwood, UK, Andersen explained that the significance of exercises like Dynamic Mongoose has grown with the increased military activity in the North Atlantic. 
The NATO countries' ability to operate together in Norway's neighborhood is important for Norwegian security, he says and adds that allied maritime presence in the North Atlantic is considered part of a normal situation.
Asked by High North News about whether the exercise is about Russia, the MARCOM Deputy Commander, Vice Admiral Didier Piaton, says Dynamic Mongoose is not about exercising against a particular country.
"Our daily mission is about deterrence. We are here to train our crews and add credibility to our deterrence", he adds.
Norwegian Navy Chief Andersen points out that the exercise has taken place many years now, and it is not directly linked to the relationship between the West and Russia.
"This is one of the regular NATO exercises, and one in which NATO does what it is supposed to do: practice collective defense. The exercise is conducted in an unprovocative manner, it has a clear defensive posture and takes place in the Norwegian exclusive economic zone, in an area quite far away from Russia", Andersen says in closing.
This article was originally published in Norwegian and has been translated by HNN's Elisabeth Bergquist.