Moves Student Housing Away from Avalanche Zone at Svalbard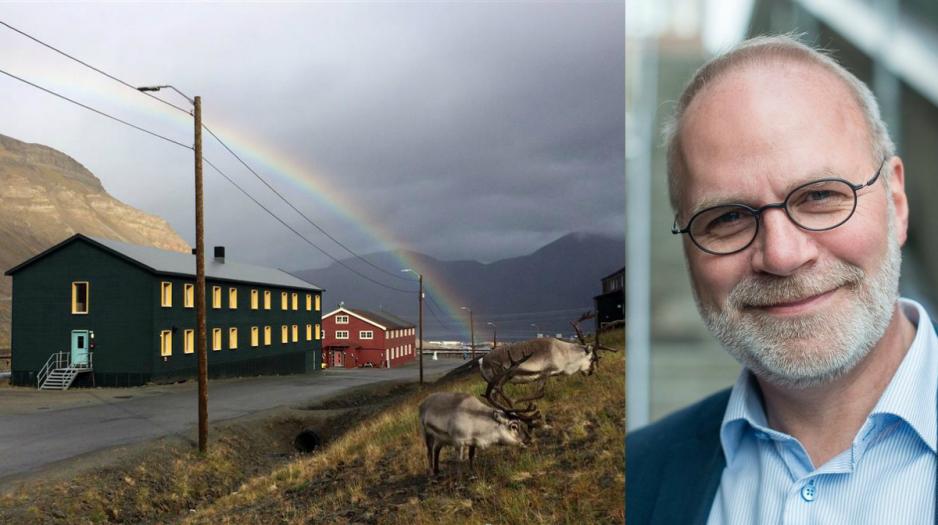 Norway's Arctic Student Welfare Organisation move the student houses from Nybyen down to the town centre of Longyearbyen at Svalbard. – We do not want students to live there anymore, says Director Hans Petter Kvaal.

Norway's Arctic Student Welfare Organisation will move the student houses from Nybyen down to the town centre of Longyearbyen at Svalbard. – We do not want students to live there anymore, says Director Hans Petter Kvaal.
The student houses in Nybyen, three kilometres from Longyearbyen town centre, lie in a dangerous avalanche zone. According to a mapping the Norwegian Water Resources and Energy Directorate (NVE) has conducted following a deadly avalanche in 2015, several houses – including the UNIS student houses – lie in areas that are not safe and threatened by avalanches and landslides.
- We want to move the student houses to the town centre as fast as possible. This is because today's student housing lies within the red zone, and we do not want students to live there, Kvaal says.
He says the students who live in Nybyen have had to evacuate repeatedly already, and the student welfare organization does not want its tenants to live under such unfavorable conditions.
- It is important for us to have the best student housing, the most central location and most importantly; they should be safe. We can live there, but building new houses is not permitted in those areas, he says.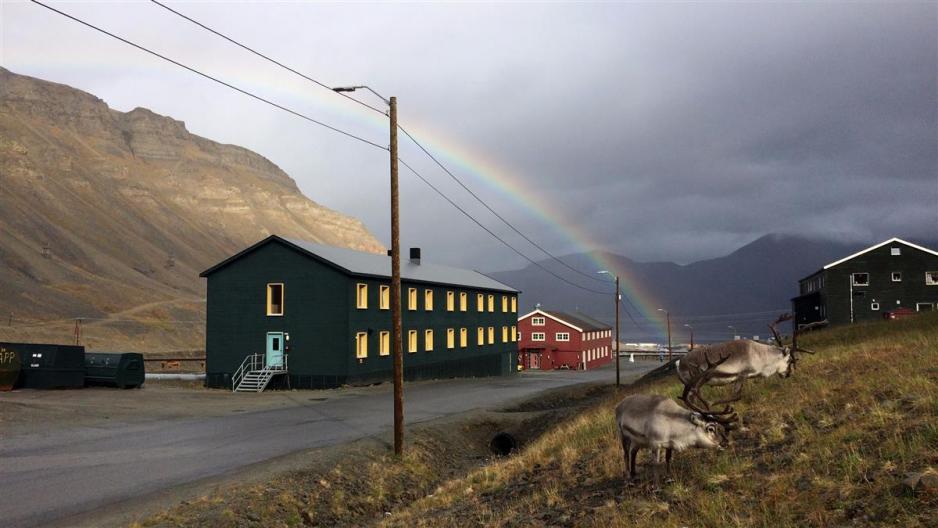 Downtown plot location
The plot meant for the new houses is already available in an area owned by Store Norske Spitsbergen Kullkompani (SNSK).
- We are very happy that SNSK offer us a key plot of land just below the Community House, Kvaal says. He estimates a construction budget of at least NOK 100 million.
- That is a lot of money. We will pay, but also receive additional allocations from the State. The Department is very positive, though we do not know how much the additional allocations will be yet. Of course, we hope for as much as possible, he says.
The student welfare organisation has already met with Longyearbyen local authorities, UNIS and SNSK about their construction plans.
- We have had a startup meeting and experience a positive attitude towards the move, which consists of some 120 bedsits. If all goes according to plan and as I wish, the plot will be regulated next spring and the student houses will be available in 2019, Kvaal says.


Housing from the 1960s
The current student houses in Nybyen are barracks erected in the 1960s as accommodation related to mining activities. In addition to the student housing, there are also other houses and business areas in the zone. Local government leader Arild Olsen (Labour) says it is challenging to find solutions for the housing areas of Nybyen.
- Some of those who have housing in the area, such as the student welfare organisation, have signaled that they want out of there, and I can understand that they want to move. In addition, a gallery in that area has a building in rather poor condition, Olsen says.
The question now asked by many on Svalbard is simply one of how much activity that is really wanted in the area.
- We discuss how we shall handle the security aspect of it, and we discuss how much activity we should have there. Nybyen represents the history of Longyearbyen and we cannot just look at it from a strictly economic perspective, Olsen says.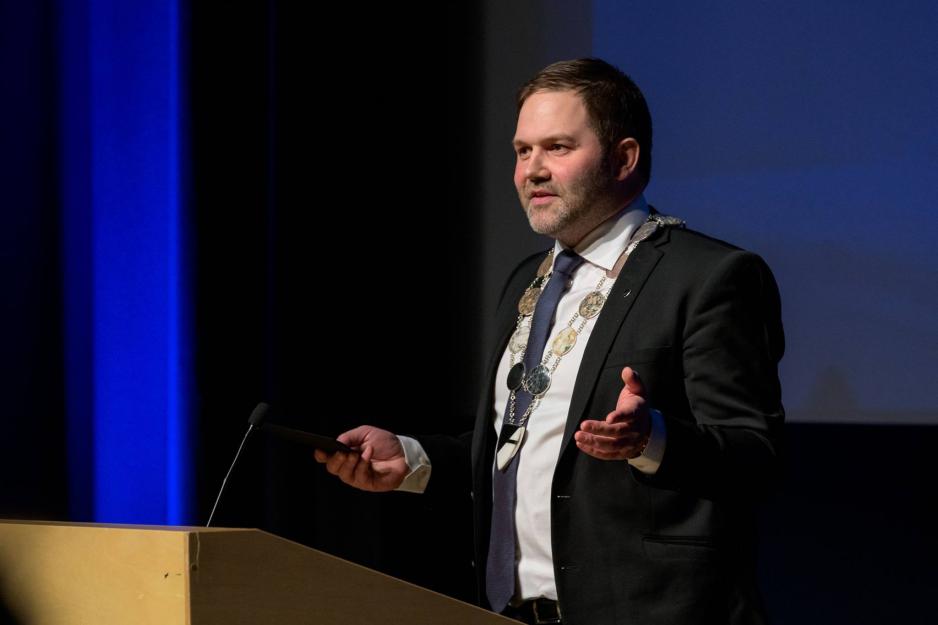 Complex situation
In order to take security measures, Svalbard depends on financial support from the Norwegian State. Now that Longyearbyen and Svalbard are falling victim to the fastest and most brutal climate changes in the world, there is some urgency to it.
- We need at least NOK 300 million to secure the area completely against natural hazards, and we have laid an ambitious plan spanning across three years. I hope we can make sensible use of Nybyen in the future, and that the local population and business up here are not locked to the town centre. Because it is hopeless to operate Nybyen if we cannot provide sufficient security, Olsen says.
He claims that it is obvious that insecurity is related to economy.
- It is a technically demanding area, with steep mountain sides and snow dunes in the winter that can trigger major avalanches. It will be hard for the local economy to carry the cost of securing all on its own, Olsen says.


---
THE SVALBARD AVALANCHE:
The avalanche on December 19, 2015 started at Sukkertoppen at 10:20 a.m. Saturday morning.

Soon after, 11 houses were demolished by the masses and pushed 30 to 50 meters further down. One of the houses was pushed 80 metres.

42-year old Atle Husby and 2-year old NIkoline Røkenes died in the avalanche.

Six further persons were caught by the snow masses.

Some 100 volunteers helped in the search for people. Additional search and rescue workers, medical personnel and equipment were transported to Svalbard via four ambulance planes and one regular plane from Norwegian Airlines.

The avalanche was a slab avalanche with a fracture edge of 1.5 to 4 metres. It was 200 metres wide and some 5,000 tons of snow detached and moved down the mountain side.

High amounts of snow and eastern wind blowing towards the Sukkertoppen peak caused the avalanche. The snow was blown over the peak and laid to rest on the back side of the mountain, towards the housing side.
(Sources: The Norwegian Broadcasting Corporation (NRK), The Norwegian Water Resources and Energy Directorate (NVE).
Les artikkelen på norsk