Mining in the Arctic – Insights from Russia, Greenland, and Norway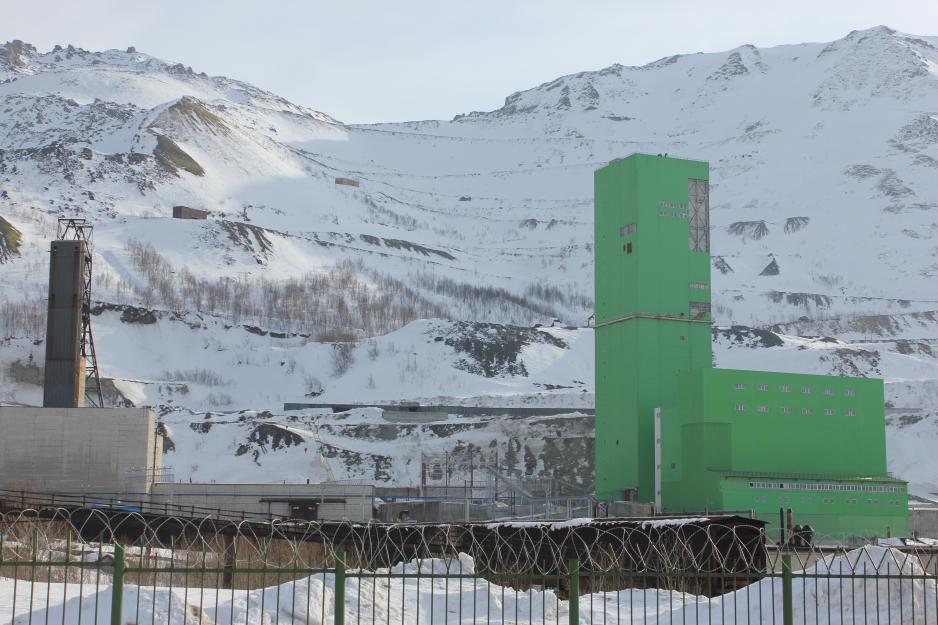 - The local perspective on mining activities depends heavily on historical and cultural relations to mining, says Berit Skorstad, Professor at Nord University in Bodø.

"The local perspective on mining activities depends heavily on historical and cultural relations to mining", says Berit Skorstad, professor at Nord University in Bodø.

"We find places in the Arctic where people take pride of being mining communities and other that see mining in contrast to their heritage", Ms Skorstad, who together with Brigt Dale and Ingrid Bay-Larsen edited the book "The Will to Drill - Mining in Arctic Communities", tells High North News.
What are the different perceptions of mining activities in Arctic countries?

Brigt Dale: Our findings show that perceptions vary across geographical spaces, but also based on history, current viability of local communities and regions, and prospects for the future. One has to add though that all Arctic
countries
have a positive attitude to mining initiatives as a basis for their High North or Arctic strategies, but not all
communities
. One of the book chapters shows how institutional frameworks in Greenland, Russia, and Norway all seek to make sure the mineral sector can play a vital role in their respective regions.

At the same time, these similarities are paired with significant differences, not least because of the history of mining and the geopolitical situation. Whilst Russian mining in the Kola Peninsula is deeply rooted in recent history, in Greenland mining is first and foremost seen as a potential for economic independence from Denmark and a future source of income and basis for jobs and development.

In Norway, potential mining in some small and rural places accompany well established mining sites like Kirkenes and Mo I Rana. This makes for a complex overall picture, where the influence of mining on local, regional, and national viability differs significantly.


Ingrid Bay-Larsen: Differences also play out in terms of public perception. The ways in which environmental and social risks as well as opportunities for economic and social development are perceived by Russian, Greenlandic, and Norwegian publics vary substantially. For example, it seems evident that the social acceptance of mining operations, including acceptance of pollution, is greater in Russian communities than in Norwegian ones. At the same time, this acceptance varies over time and between stakeholders. The case of Sulitjelma (Nordland) demonstrates how environmental concerns are thoroughly addressed in current debates about reopening mines, as a contrast to earlier debates before environmental concerns were put on the political agenda.


In which Arctic countries do we see the highest mining activity?

Brigt: Of the three countries and territories – Russia, Greenland, and Norway – that we have looked at, Russia is, unsurprisingly, by far the country with the largest income from mining.

Ingrid: At the same time, the green shift discourse in Norway opens for a new era of industrial development onshore, which could provide a boost for mining.


Can some countries – rather than others – be depicted as "mining friendly"?

Brigt: All three cases analysed are mining friendly, albeit from a top-down perspective meaning that national policies and strategies aim at creating incentives for the mining industry to prosper. However, there are differences in the way in which these strategies ultimately pave the way for mining to happen, not least because local and regional powers to decide in such matters differ.

Berit: This is not to say that all places will remain mining-friendly. Greenland, for example, is currently positive towards mining on the national level but this does not go entirely without protest. When the Greenlandic parliament in 2013 voted to
lift the decades-long moratorium on mining for radioactive materials (including uranium and rare earth minerals with uranium content), and open up for foreign investors and new mining activities, this was met with public protest and demonstrations in Nuuk.

Ingrid: Legitimacy of mining derives from earlier experiences and how mining has been a critical driver of social and economic development in communities. At the same time, it seems evident that environmental and indigenous concerns over the last decades are paving the way for a broader discourse on sustainable mining, in all countries. But this discourse is not the same everywhere.

In Russia, environmental awareness is first and foremost concerning aspects of air and water pollution, and remediation programs to clean up after pollution caused by activities such as mining has taken place. In Norway, preservation of landscape and recognition of Sami interests and entitlements, including pasture, have been high up on the political agenda. This is not addressed to the same extent in Russia, for example.


Can you name some examples for impacts of mining on Arctic people and the environment?

Brigt: Mining influences are manifold and complicated. Locally, small communities may find work and income in the resource sector. But this also comes with dependency on price fluctuations and the strategies of large international corporations, which increases the vulnerability of small communities.

Obviously, mining has a detrimental effect on the environment, but the assessment of what is threatened how severely in comparison to economic benefits from mining differs greatly from place to place and situation to situation. In Kautokeino, the potential threat to reindeer herding and the access to other resources from nature for subsistence activities of the local population meant that the municipal board decided not to go ahead with the reopening of a gold mine. In Kvalsund, the tailings to be disposed of in a fjord depository have been a highly contested topic.

Environmental groups, politicians, and scientists have had a hard time reconciling over a particular position on the possible detrimental potential of such activities. In Greenland, there has been a lot of concern locally over plans to reopen a uranium mine, especially because of potential spills and according effects on environment, food production, and the local population.


How is the debate around "sustainable mining" framed in the countries and territories analyzed in the book?

Berit: In line with the vagueness of the concept, our analysis shows that sustainable mining is interpreted differently nationally and within local communities. It can be understood as economic growth, environmental protection or democratic participation, depending on the respective interest and value constellations at play. While the mining industry, and partly governments, see it as a basis for industrial development that provides income, work, and welfare, others see mining as non-sustainable because it is about digging up non-renewable resources.

Environmentalists and groups in the primary sector (fisheries, farming, and pasturing) are concerned with the environmental implications of mining. A core issue in this context is the industry's legitimacy, which relates to outcome, procedures, and culture. The questions we ask are related to what the mining sector can give to communities, how much influence communities have in decision-making concerning the mining activity, and how familiar mining is to the communities.

Ingrid: For an oil-dependent economy like Norway, one critical issue for extractive industries is to present themselves as the solution for the transformation to a low carbon society or a post petroleum future. In other words, industries strive to be a driving force to resolve one of the most debated global environmental concerns of today: climate change.

Metals and minerals are key components for electric vehicles and the development of environmental technology to boost the green shift. At the same time, one can expect vast objections to increasing investments, infrastructure, and installations for extractive industries onshore. Many Norwegians are not used to large scale industry in close proximity to their communities. This dilemma we expect to be of major importance for the future legitimacy of the mining industry in Norway.


Do you think mining is an economic activity with a viable future in Arctic countries?

Berit: The modern world is dependent on minerals from the mining sector. Arctic countries and communities can generate income from these recourses as long as the prices are high enough. What we have seen is that commodity prices are more important for new mining activity than anything else, even environmental concerns and threats to traditional ways of life.

However, the latter concern is important for the sector's legitimacy. Governments and the mining sector itself try to increase their legitimacy by being more sensitive to environmental, democratic, and cultural concerns. Creating jobs (and not only "fly-in-fly out"), being more socially responsible, and finding better environmental solutions can make the mining sector more sustainable.

Brigt: Extractive industries, mining included, is a challenge to Arctic communities and the way we think about sustainability. For some, future viability of their communities depends on the continuation of mining activities or the establishment of new mines; for others, a future with mining is perceived as a grave threat. In a time when we are reluctantly preparing for a world where the need for energy will be met by renewables, minerals are important ingredients.

Therefore, a focus on scale and on specificities of place and perceptions of time are important – as well as a realization that there will always be multiple understandings of sustainability, and that these combined may very well be a way forward towards a future where natural resources are utilized in a more sustainable manner.


Brigt Dale is a Senior Researcher at Nordland Research Institute in Bodø, Norway, in their Environment and Society research group. Ingrid Bay-Larsen is research director at Nordland Research Institute, heading the Environment and Society research group. Berit Skorstad is a professor in Sociology at Nord University in Bodø, Norway, and leads the research group for environmental, Arctic and international studies at the Faculty of social science. Together they edited the book
"The Will to Drill - Mining in Arctic Communities"
, which was published on Springer in 2017.