Members of Congress Introduce Bill to Fully Resource Arctic Strategies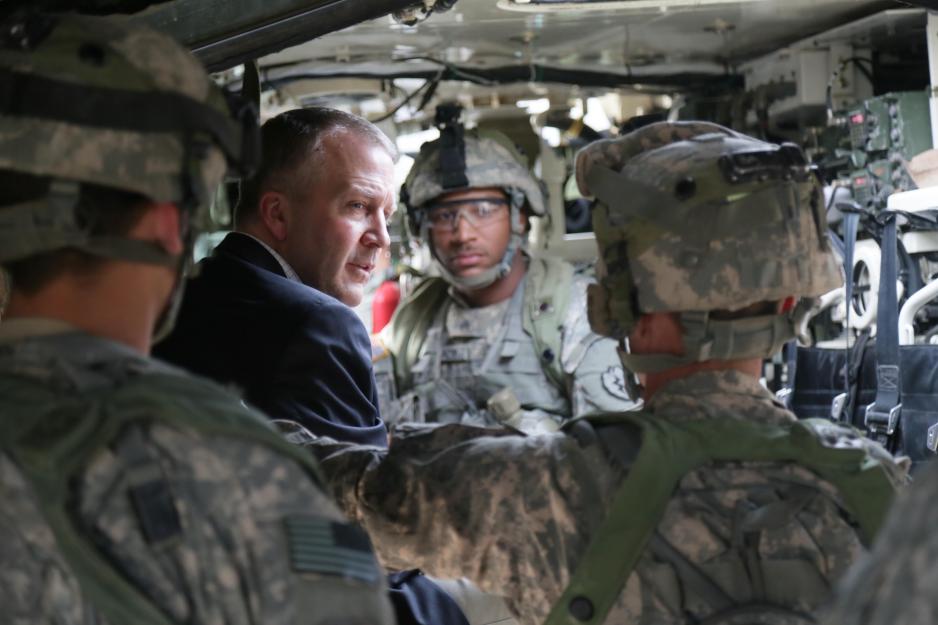 Several members of Congress have introduced legislation that would establish a five-year plan to fully resource the Department of Defense and the Arctic strategies that have been released from individual service branches over the past few years.
Earlier this month, U.S. Senators Dan Sullivan (R-Alaska) and Angus King (I-Maine), along with Representatives Mike Gallagher (R-Wisc.) and Elaine Luria (D-Va.), introduced the Arctic Security Initiative Act of 2021 to the House of Representatives and the Senate. 
The legislation would require the Department of Defense (DoD) to conduct a security assessment of the Arctic region, according to a recent press release. Subsequently, the U.S. Northern Command (USNORTHCOM) would lead the independent assessment in coordination with U.S. Indo-Pacific Command (USINDOPACOM) and U.S. European Command (USEUCOM). 
Arctic strategies
The bill also intends to establish an Arctic Security Initiative (ASI) with a five-year plan to fully resource the DoD and individual service-specific strategies for the Arctic that have been released over the past several years.
Following the release of the DoD's Arctic strategy in 2019, several other US government branches have issued their own strategies for the Arctic region.
In 2020, the US Air Force released its first Arctic strategy and in 2021 both the US Army and the Department of Homeland Security also issued their first-ever Arctic strategies. The U.S. Navy released its Arctic strategy document "A Blue Arctic" in January 2021. Furthermore, the US Coast Guard released its "Arctic Strategic Outlook" in 2019. 
Implementation
Alaska Senator Dan Sullivan explains that the Pentagon released a sequence of serious, detailed strategies to protect the nation's interests in the Arctic.
"Now, the task before us is ensuring these strategies are fully resourced and implemented to maintain a favorable balance of power in the region, to defend the northern approaches to the American homeland, and to guard against China and Russia's aims to disrupt the international rules-based order in the Arctic", Sullivan adds. 
"Our new Arctic Security Initiative will identify the resources and activities needed to fulfill America's role as an Arctic nation and, ultimately, lead to a more robust security posture in America's Arctic, in Alaska". 
According to the press release, the Arctic Security Initiative will focus on the following four areas:
Readiness: Modernizing forces and enhancing dedicated presence in the Arctic, as well as Arctic operations in support of other theaters.
Sustainment: Improving and hardening logistics, infrastructure, and pre-positioning war materials.
Training and Doctrine: Establishing dedicated wargames and exercises in support of Arctic operations.
Multilateralism: Enhancing Arctic cooperation with America's allies and partners.