Meet the EU's Man in the Arctic: "We Must Think Differently About Our Resources"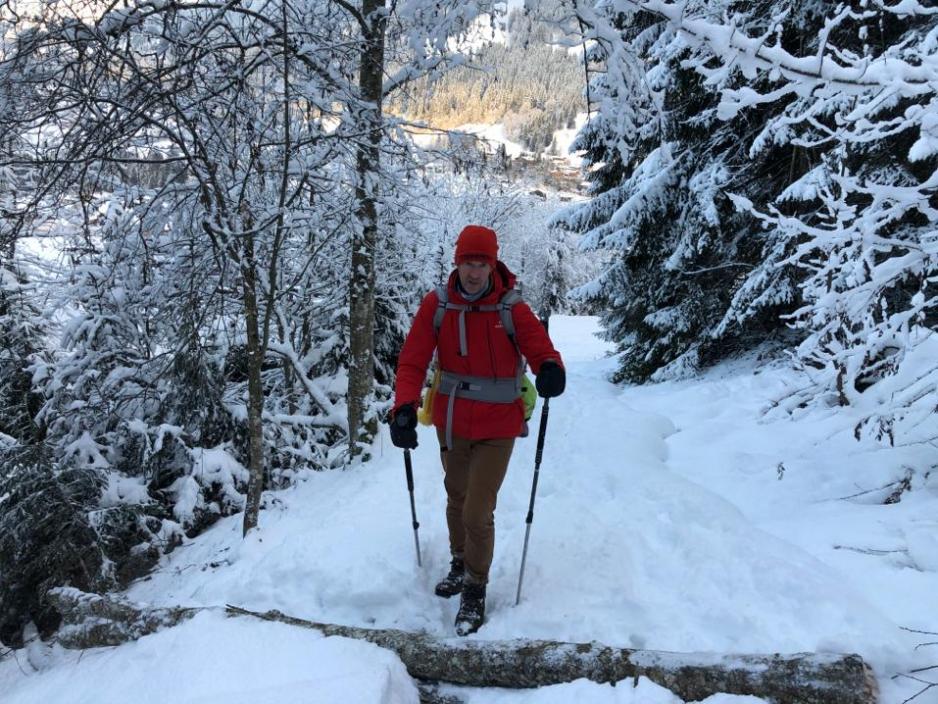 Michael Mann (53) took over as the EU's second Ambassador at Large for the Arctic and moved from Reykjavik to Brussels just as Corona was shutting the world down. "I had to leave my car and my stuff in Iceland. I had to leave while it was still possible", says the recently appointed Ambassador.
Michael Mann has closed the door of his home office in his new home in the EU capital, hoping that his two-year old does not come wandering into the room to play with daddy. A problem common not only to Mann these days.
"I started the new job April 1st and the plan was to spend this time getting to know people and planning ahead for representing the EU".
Covid-19 put a stop to that.
A life in service of the Arctic
The Anglo-German Brit took over the job as EU Special Envoy for Arctic Matters in the European External Action Service - or EU's Ambassador at Large for the Arctic - from Marie-Anne Coninsx. Swedish Lars Gunnar Wigemark briefly held the position but left it after three months for another engagement. Thus, Michael Mann received the still rather new position in Brussels, following two and a half years as the eyes and ears of the EU in Iceland.
The father of five from Kent has a diverse background and has already served the Arctic for much of his professional career. Before bringing his then pregnant German wife and the family to Iceland in 2017, he was Head of Division for Strategic Communications, EEAS. Before that, he earned his way as spokesman to High Representative Catherine Ashton, also in the EU. However, he started his career as a journalist and has worked as an EU correspondent for the Financial Times.
We are talking EU all the way.
"I was told, as I moved from journalism to communication, that I had stepped over to 'the dark side'. But to me, it is key to tell the truth no matter what you do. If you do that, you can´t go wrong. Integrity is something you have or don't have".
Loves Iceland
He was bitten by the Arctic bug during a tour up north with his former boss, Ashton. First Rovaniemi, Finland, then Kiruna, Sweden, then Svalbard. That was it – Mann was now a man of the Arctic.
"It was an amazing journey that did something to me. Fortunately, it was the perfect time for my family and I to move to Iceland when the opportunity came along", the Ambassador says.
"We absolutely loved our time in Iceland. It is such a great place to raise children, as it is safe and you can just let them out to play and run about. In fact, Iceland is a very special place and they do a lot of things right, both in their close cooperation with the EU as well as during the Corona crisis".
Such as?
"They are very clear about what they mean and imposed strict measures on the population as soon as the crisis hit. I was for instance supposed to take my car by ferry and drive to Brussels via Denmark, but I was advised to leave my things behind and travel out by plane while there were still a chance. Luckily it didn't come to that. But I left my best suits in the house where we lived, along with some boxes. I will try to pick up my stuff when I go back for the Arctic Circle Assembly in Reykjavik in October. If it will happen".
There is a fine balance between protecting and exploiting. We must not forget that.  
"Sustainability is the future"
The way from working for the EU from the Arctic to working for the EU towards the Arctic was a bumpier ride than presumed. And so far he does not need his best suits in his new family home in Brussels, which is acting as kindergarten, school, and office – for now. There are plenty of time to figure out the way ahead for the EU's Arctic strategy. Like "The European Green Deal".
"That is the future. A roadmap to a sustainable economy in the EU", says Mann.
That is something he is passionate about; a world in which climate and environment go hand-in-hand with sustainable production and economy, in which the world cooperates around an Arctic that is well-managed.
The EU holds ambitious goals:
Carbon neutrality by 2050.

Economic growth disconnected from use of resources

No persons or places left behind
"The Arctic is proof that we need this roadmap and the sustainability goals more than ever".
"We must think differently about resources"
Will Corona lead to permanent changes in the way we live and work in the High North? And lead to changes in how the EU works with and towards the High North?
"I think it is too soon to say. Though I will say that I think it is impressive how well the EU works in this situation. Cooperation between member states is working thanks to impressive coordination. However we have to expect that knowledge we do not yet possess will change society as we know it. I don't think we will stop meeting in person, even if we take onboard our new, digital everyday life. Screens cannot replace face-to-face meetings. But perhaps we will fly less after this? We see even now that the EU member states are stronger together, and we will keep that in mind going forward. I believe we will think differently about our resources. In particular in the Arctic, which is so rich in them".
Right now, much work is going on regarding the EU's new Arctic strategy. The most recent one dates back to 2016 and is considered obsolete in many areas. Development in the Arctic has been rapid, both in climate and in economic terms. This is best illustrated by the symbolic memorial wake Iceland held over its first lost glacier, the Okjökull, which thawed at an age of only 700 young years.
New Arctic strategy
"We are approaching some issues with new eyes and knowledge. Like connectivity, tourism, thawing and trade routes. What happens when tourism shuts down, like now? There is also a lot happening in security policy. We are seeing great interest in this area, and the EU is doing a lot of research and working on strategies for better preparedness in the Arctic. More than we are able to communicate at the moment. Actually, the EU is world champion at planet protection", Mann states with enthusiasm.
The conversation has turned into passionate talk and crystal-clear priorities close to Mann´s heart.
"Sustainable development, good climate strategies and international cooperation. This is what we need to move forward right now. EU has a big role to play here. We also have to make sure to have a close cooperation with indigenous peoples of the Arctic, and we have already established a dialogue where we can learn from their knowledge and experience", says Mann.
"There is a fine balance between protecting and exploiting. We must not forget that".
Hairy goals
About that. Is an oil-free Arctic a Utopia?
"The EU goal is to be climate neutral by 2050. I would say that carbon neutrality is an opportunity rather than a limitation. Carbon neutrality creates jobs and many other opportunities. Again, just look to Iceland. They are proof that we can do this", Mann says.
"However, in order to make it we have to get out there and repeat the message over and over. We have to join debates and make our research available and provide genuine and truthful information", says the Ambassador, eager to get going.
Covid-19 just has to let go first.
This article was originally published in Norwegian and has been translated by HNN's Elisabeth Bergquist.