Maybe We Should Move Abid Raja to the North?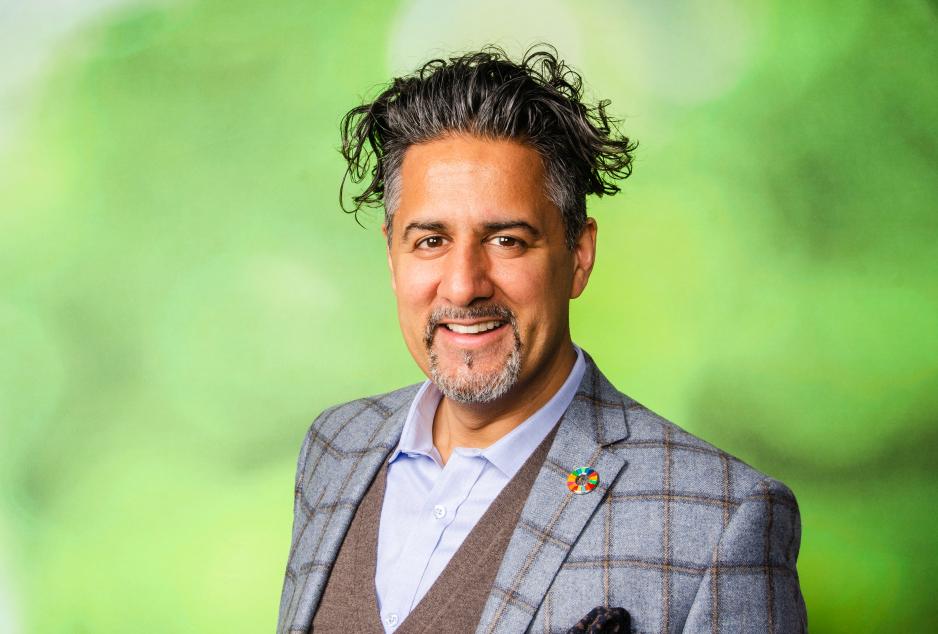 Abid Raja, Member of Parliament for the Liberal Party, deserves credit for having tried to initiate a political debate about our national moral. However, despite a discussion about the deeper ground in his message, the debate drowns in a flood of personal fights and rhetoric.
I do not know Abid Raja, nor do I know his motives or ambitions.
On the other hand, I have heard and read comments in abundance about just that.
A necessary settlement
I have barely heard or read anything about the contents and significance of what he says.
Abid Raja's circus-like juggling with language has not made it any easier for him to bring out the message on the arena where he performs. His painting political opponents brown made it easier for them to turn the message away from the actual message and over to the artist and messenger Raja.
Maybe Abid Raja intended to become leader of the Liberal Party when he sent his one-man show out touring the country. Perhaps there was also a need to legitimize the Liberal Party's participation in government with the Progress Party (FrP) when he fired his immigration policy missiles into that very same government.
On a deeper level, however, his message was a serious and required settlement with our national moral when it comes to refugees and asylum seekers.
A worried defender
Stripped of commentators' insisting on discussing motives rather than contents, Abid Raja remains as a worried defender of values about to slip out of the government's hand.
Not out of the hand of Erna Solberg as a Conservatives politician, but for the Solberg government as a whole – a government that uses the relationship to immigration, to refugees and to asylum seekers as a tool at every crossroad to build up polarization and labelling of people who for various reasons and with different motives knock on Norway's door.
And, perhaps most dangerous of all, as a tool that with religious and political precision hits those who have found their way through the needle's eye and received a seat at the arch-Norwegian dinner table.
I watch the debate in the wake of Raja's settling of scores from a distance, from a region that with small, but significant steps tries to live up to ideals that also include national generosity. North Norway depends on international interaction, though we also depend on population growth that can only be achieved through increased immigration.
Controversial
By all means. This view is controversial and not an expression of a political majority decision in any north Norwegian municipal or county council.
It is rather an expression of a subjective analysis that follows years and years of living and working near North Norwegian politics and business.
In a rather remarkable attempt to save the election results, after first having gotten stuck in the mud in an Oslo-focused road tax discussion, the Progress Party turned to immigration politics. Refugees, who are a complex group, were reduced to fortune hunters sailing on quiet waters in the sunset. Individuals' insisting on keeping their religious customs were turned into covert Islamizing.
And clouded underneath this, as commentator Kjetil B. Alstadheim of Norwegian business daily Dagens Næringsliv pointed out the other day; a conservative side in the Progress Party fantasizing about something they refer to as national conservatism.
Political archeology
- I want to see a Progress Party that moves in a national conservative direction, placing the Norwegian nation first, our culture and what we stand for, our own country first, is the message from MP and party leadership committee member of the Progress Party, Christian Tybring-Gjedde.
Even an archeologist would struggle to find remains of the liberalist Progress Party in a statement like that.
When Abid Raja gets infuriated and attacks this, he is met with a demand to discuss politics, not rhetoric.
From where I stand, he is at the heart of politics' true nature, whereas his opponents find it more convenient to reduce it all to a debate about words and motives.
Perhaps Erna Solberg has the hardest pinch when she enters the debate. – There is no covert Islamizing, she says in an interview.
Before she keeps governing with a Finance Minister who insist that covert Islamizing goes on in Norway, a Justice Minister who refuses to answer questions about whether covert Islamizing goes on in Norway, and a Minister of Elderly and Public Health who goes to local elections using the fight against boat refugees to further her cause.
There is a continual debate about moving institutions out from the capital and to the North. Perhaps we should start by moving Abid Raja here. We need voices who dare shake us until we wake up before we enter into a haze of ignorance.
Perhaps in particular the voices that have not been put through the professional grind of communication advisors before they are released on opponents and supporters.