Man Killed by Polar Bear in Svalbard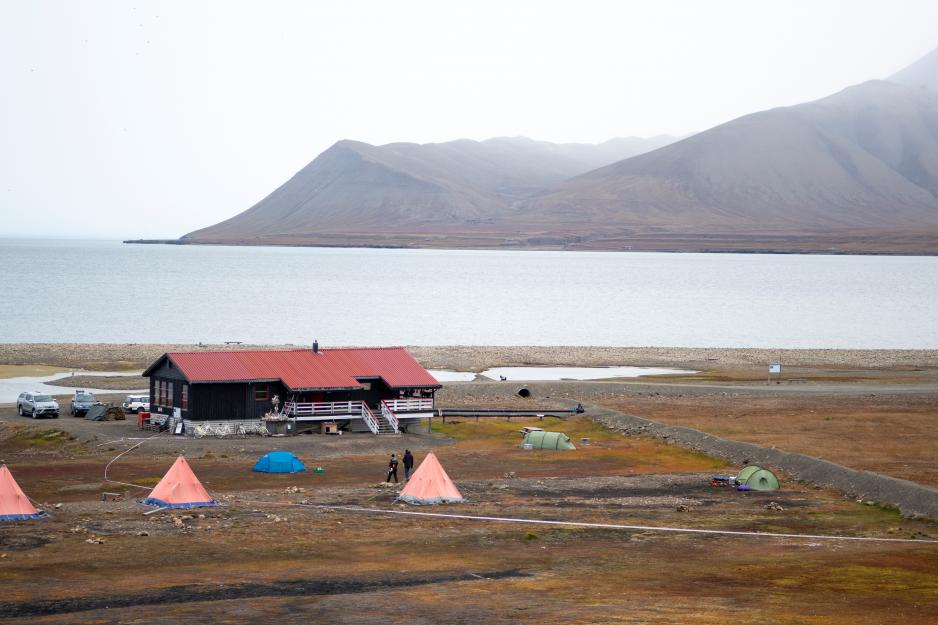 One man died after being attacked by a polar bear at a camping place outside Longyearbyen last night. The polar bear was shot and killed.
"The police at the Svalbard Governor's office was notified at 03:50 a.m. Friday morning that a person at the camping place had been attacked and wounded by a polar bear. People on site shot at the bear and it headed towards the airport, which is nearby", says Deputy Svalbard Governor Sølvi Elvedahl in a press statement.
A police patrol went to the site and secured the area. Longyearbyen hospital was notified. The person who was attacked by the bear was confirmed dead by a doctor from the hospital.
The bear was found dead at the parking lot by the airport soon thereafter.
No other persons were physically hurt by the polar bear; however, six persons who were on site were taken to the Longyearbyen hospital and are cared for by medical staff and an emergency team from the local authorities.
The deceased has not been formally identified so far. The Svalbard Governor is investigating the case.
The Governor requests people not to go to the area in question.
Manager of the camping place Michelle van Dijk is currently in the Netherlands.
She says to NRK that some of the people currently living on the camping place are experienced tour guides.
Two polar bears have been observed near Longyearbyen for the past week.
This is the fifth person to be killed by a polar bear in Svalbard since 1971. Last time it happened was in 2011, when 17-year old Horatio Chapple was killed by a polar bear.
This article was originally published in Norwegian and has been translated by HNN's Elisabeth Bergquist.