International Shipping on Northern Sea Route Collapses As Foreign Companies Stay Away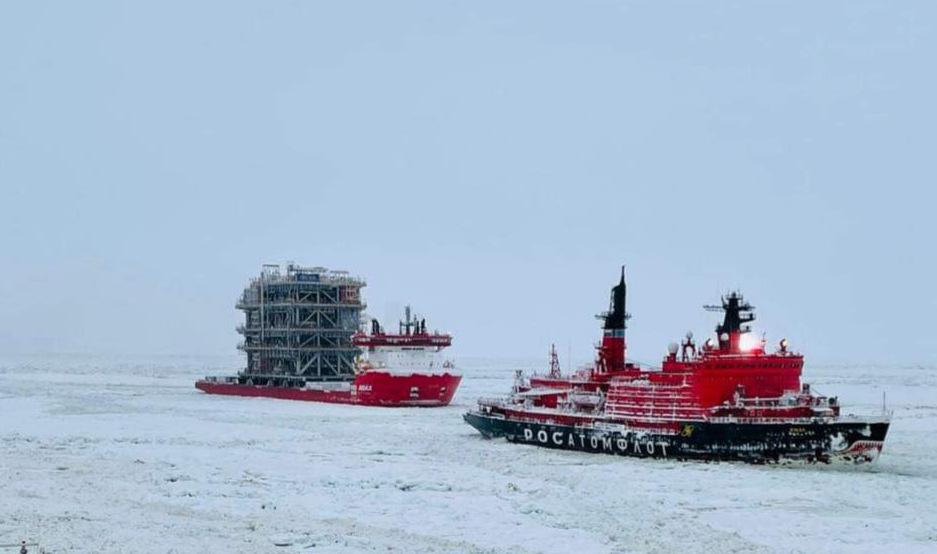 For the first time in more than a decade the NSR will not see international transit traffic as operators avoid Russia as a result of sanctions. Could this open the door for a new Arctic route outside Russian waters?
In light of economic sanctions against Russia most western companies are shying away from doing business with the country. New data suggests this also holds true along Russia's Northern Sea Route.
Based on data from Russia's NSR Administration the route is not expected to see any international transits in 2022, a first in almost 15 years.
In 2021 Russia's Northern Sea Route (NSR), a seasonal shipping route providing a shortcut for ships traveling between Europe and Asia, saw record-levels of international transit shipping reaching 2 million tons. Last year 86 voyages by vessels from almost two dozen countries traversed the route. 
Between 2009 - when the first non-Russian commercial vessels transited the route - and 2021, hundreds of vessels traveled along the route transporting more than 10m tons of cargo.
Not only is the route seeing no international transits where ships travel the entirety of the route from Europe to Asia or vice versa, it has in fact been almost fully abandoned by non-Russian carriers.
The only non-Russian flagged vessels that remain on the route are LNG carriers transporting LNG for Novatek, which among others fly the flags of Hong Kong, Cyprus and the Bahamas.
No Chinese vessels on NSR
Even Chinese state-owned shipping company COSCO, which over the past decade has conducted almost a hundred voyages along the route, delivering e.g. windmill blades to Denmark and the UK, isn't sending a single ship across the NSR this year. Last year the company completed a record 26 voyages between Asia and Europe via the NSR.
German Oldendorff Carriers, the world's largest dry bulk shipping company, which accounted for eight voyages in 2021 is also absent from the route this year. 
"No international transit is expected this year. NSR Directorate conducts careful analysis of requests for passing the NSR. No applications have been received from companies involved in last year's transit operations so far," said Maxim Kulinko, Deputy Director of Rosatom's Northern Sea Route Directorate.
Against this backdrop of international shipping operators abandoning the route the Russian government released a new development plan for the NSR last month. It plans to spend $29 billion over the next decade on new port facilities, oil, LNG and coal terminals and ice-class vessels and icebreakers.
Through these efforts it aims to triple cargo volume by 2025 to 100 million tons and double it again to more than 200 million tons by 2030. 
With recently announced delays of LNG projects, which account for the bulk of shipping on the NSR, Russia's goals for the NSR appear unlikely to be met.
Could traffic shift to a new Arctic route?
By the time shipping volume reaches higher levels by the next decade, another shipping route outside of the control of Russia may become navigable according to new research.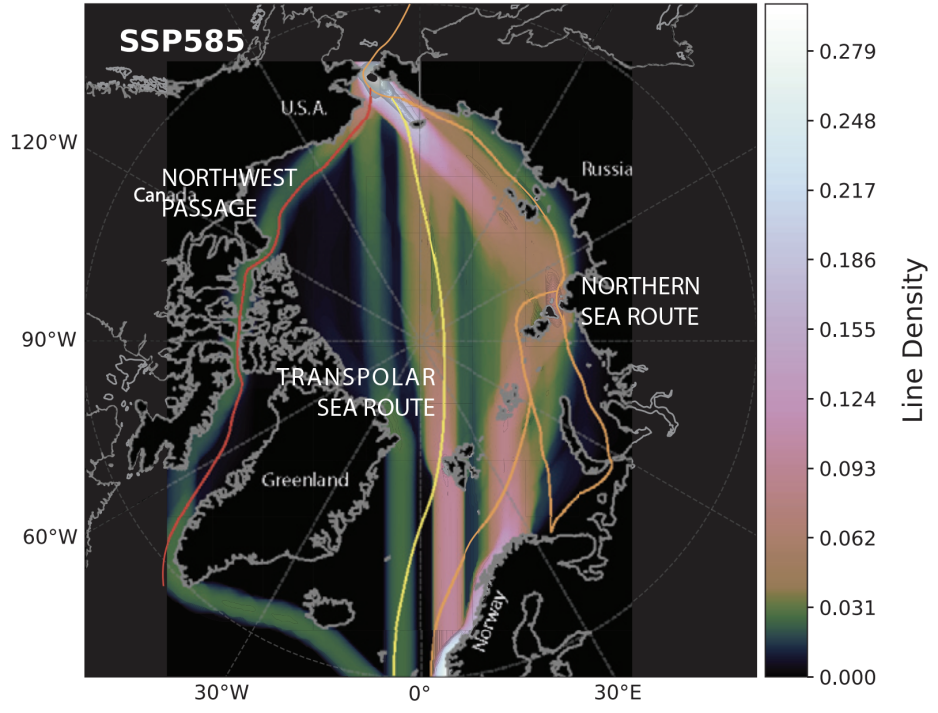 The Transpolar Sea Route or TSR which passes largely through international waters instead of hugging Russia's coastline could begin to open up by 2035, at least during the middle of the summer, Amanda Lynch at Brown University in Rhode Island and Charles Norchi at the University of Maine suggest. 
While shippers face Russian fees and restrictions to travel through the NSR, a route through the center of the Arctic Ocean would face no such obstacles. In light of the changing political and security environment following Russia's invasion of Ukraine, this route outside Russia's control could become more attractive, the researchers conclude.