Intense Alcohol Debate on Greenland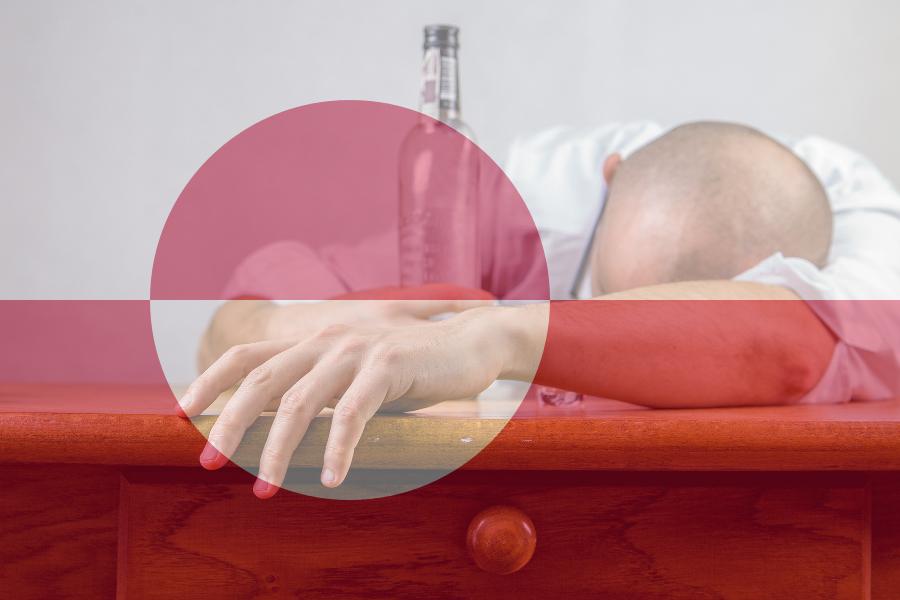 A proposed new Act on stronger regulation of the alcohol sale on Greenland causes entrenched debate. The Parliament will decide on Thursday whether or not to adopt new legislation.

A proposed new Act on stronger regulation of the alcohol sale on Greenland has caused an entrenched debate. The Parliament will decide on Thursday whether or not to adopt new legislation.
Shop chains are furious with the Greenlandic Home-Rule Authorities' proposal for a stricter alcohol legislation. They receive support from the Democraatit (the Democrats) party in their fight against the proposal.


Advertising and access
However, most things seem to indicate that the proposed act will be supported by a majority in Inatsisartut, Greenland's parliament, when the proposal is processed for the third and final time on the coming Thursday.
It appears that the suggested ban on alcohol advertising and a suggestion that alcoholic goods shall be kept separate from other goods in shops are the two items causing the loudest resistance.


"Unwanted interference"
The Pisiffik grocery chain recently stated that keeping alcohol separate from other goods in shops will contribute to increasing sales, and the proposed act was referred to as 'unwanted interference'.
According to the Greenlandic online newspaper Sermitsiaq.ag, the Minister in Charge, Agathe Fontain (Inuit Ataqatiigit) was not very impressed with the chain's argument.


Gloomy figures
The debate takes place within a rather gloomy context on Greenland. Mrs Fontain, Minister of Health and Nordic Cooperation, told the Parliament during the first round of processing the proposal:
"Information from the police, the health and social services and the Children's Ombudsman clearly shows that we (Greenland) have a significant alcohol problem. Alcohol is more or less always involved in cases of violence, sexual assault and care neglect.
 
Abuse and suicide
Furthermore, there is a connection between abuse, suicide attempts and suicide. The Youth Wellbeing Survey from 2011 shows that 60 percent of the girls and 40 percent of the boys in the age 15 to 17 have experienced one or more kinds of abuse in their own home.
Alcohol abuse is widespread in our society, and it has far-reaching consequences for the children and families who live with it. Alcohol destroys life for so many children to such an extent that they struggle to make life work as adults, and many of them end up as abusers."
 
A useless proposal
The social-liberal Demokraatit (Democrats) party is not convinced that restrictions on sales and advertising will help remedy the conditions on Greenland. Nivi Olsen, the party's spokesperson on this matter, argues that the advertising ban is futile:
"Then there is the suggestion about banning alcohol advertising. Excuse me, but it is completely futile to introduce such a ban in a globalized world. There is a lot of advertising online and on foreign TV channels that can affect our youth.
It will still be there if we introduce a ban in our country. A ban would therefore largely hamper domestic businesses, which today make good money on alcohol advertising. Is that really what we want? To punish local business? That is definitely not what the Democrats want.
 
Affecting our own
The problem is that the only ones to suffer from the many restrictions of this proposal will be ordinary citizens with a healthy attitude towards alcohol, as well as the businesses today making money from sales and marketing of alcohol.
The Democratic Party does not believe that problems with alcohol can be solved through access limitations and bans. We clearly believe that the problem has to be addressed in other ways. Our way of drinking must be addressed," Nivi Olsen states.


Will probably be adopted
The proposed act will be processed for the third and final time in Inatsisartut on Thursday.
Support from the two major parties, Siumut and Inuit Attaqatiigit, as well as the Partii Naleraq, which also wants to introduce a state monopoly on selling alcohol, indicates that the proposed act will be adopted by a good margin.