Initiatives with Hope for the Future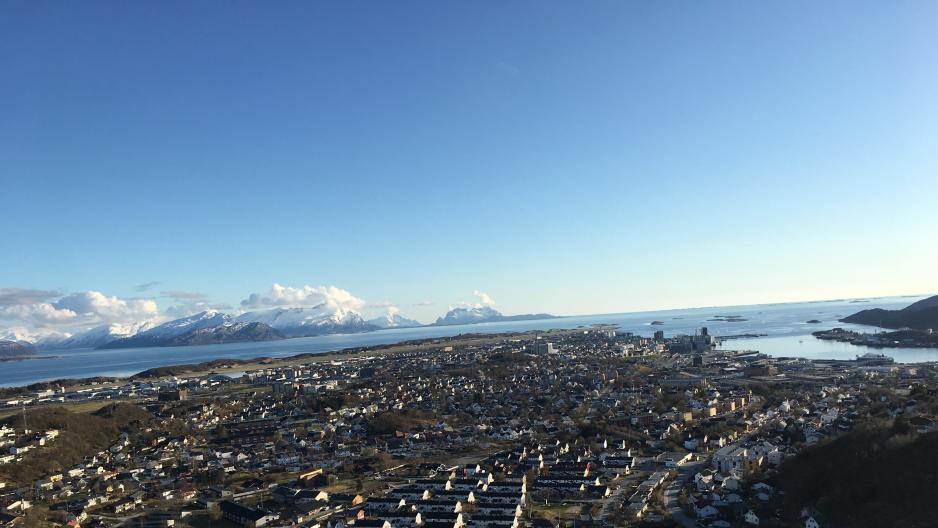 Dear High North News reader. One year into a pandemic that has lasted longer than anyone had imagined, we choose to look ahead. Because even in darkest of times, there are initiatives in the High North that will be ready to go once the hard days are over.
The High North Tour 2021 rolls on with our Editor-in-Chief Arne O. Holm at the wheel. This week, he takes us to Sortland Museum, which explores new avenues to attract children and youth.
"Instead of focusing on the past, the museum has taken measures to affect the future of the Vesterålen region", Holm says in the video story.

And in the little hamlet of Valnesfjord, we meet photographer and artist Martin Losvik, who has had a nomadic lifestyle for years. What happened to the arts when society shut down?
Acquisitions and bomber planes
On Tuesday, the Norwegian National Security Authority (NSM) announced that it had informed Rolls-Royce that Norwegian authorities consider halting the scheduled sale of Bergen Engines AS.
Justice Minister Monica Mæland will inform Stortinget, the parliament, and HNN is following the story as it evolves.

We are also following the dialogue between Norwegian and American armed forces, in which it is stressed that the American B-1 planes currently deployed in Norway should be considered normal military activity between two close allies.

"There is no message of threat", says US Lieutenant-General Steven Basham.
Northern initiative
The Arctic Council is also facing a new spring when Russia assumes chairmanship of the organization in May. Russia says it will welcome a more active engagement from observer states at the Council.
Earlier this week, our staff woke up to our online newspaper being offline. The reason for this was a fire in the server building in France hosting HNN. Fortunately, most of what we have online was saved through backup, though some functions are not fully restored as of yet. We hope it will all be back up before too long!

We at the editorial staff wish you all the best for the weekend. Take care of each other, share our newsletter and let us know about the good stories from the Arctic!
Trine Jonassen,
News Editor, High North News