Pilot Project in Nordland, Norway:

Initiative to Qualify Foreign Nurses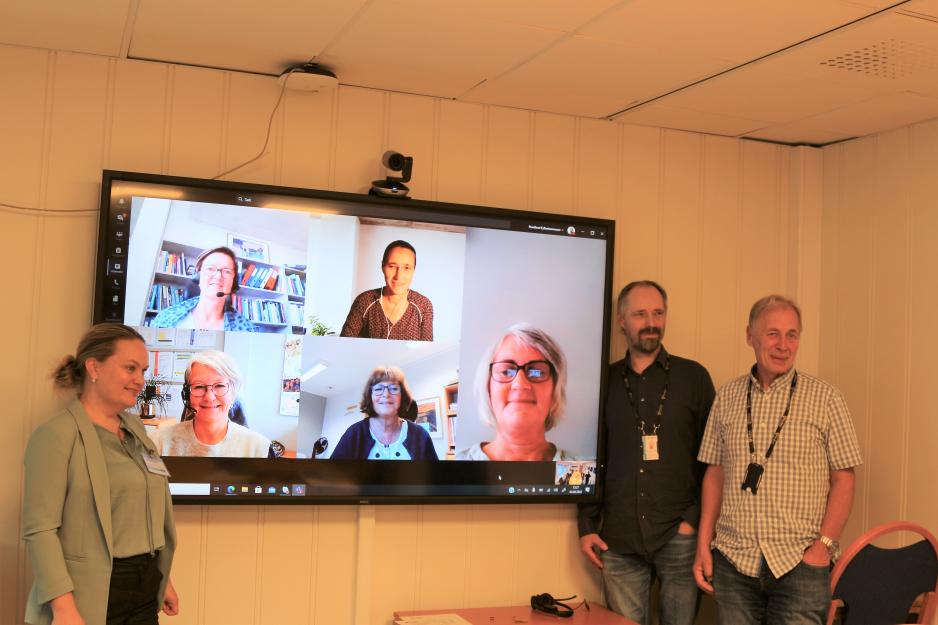 A new education program in Nordland county, Norway is to equip educated nurses from other countries outside the EU/EEA area with the qualifications required to work as nurses in Norway.
Nordland County, regional competence offices (RKK's) and Oslo Metropolitan University have cooperated on a new education program to be offered in Nordland county, Norway. Last Friday the project was presented in Bodø.
The program targets persons working in the health sector in Nordland who have qualified as nurses in their home countries outside the EU/EEA area, but who do not have authorization to work as nurse due to their education not being accredited in Norway.
This educational program will help the target group achieve this qualification  and reach the required competence level required to receive authorization and be allowed to work as a nurse in Norway.
One of the requirements for receiving accreditation and being permitted to enter the program is language skills equaling B2 level. A specially adapted web based language course will be offered prior to the commencing of the program, in order to improve the language competence of potential candidates.
We know what the demographic development will look like in the future. It is important to take strategic measures in that respect.  
Decentralized study program
Head of Competence and Adult Learning at Nordland County Roar P. Jensen has chaired the work with a Nordland strategy for competence. He says that they realized in the course of this work that there are quite a few people in municipalities in the country who hold non-EU/EEA approved nursing competence, and who work in other positions within the health care system and need authorization in order to work as nurses.
"We did a quick mapping of how many people this might be, and realized that there was enough foundation to start an education program. We contacted OsloMet, which has developed a local program in Oslo, to find out if they could manage to create a de-centralized program. Now they have", Jensen says.
The additional education program spans across three semesters. It is largely web based and can be taken from anywhere, regardless of where you live, and in combination with work.
Head of Program Judith Schröder at OsloMet says they have been allocated NOK 5 million from the Directorate of Internationalisation and Quality Development in Higher Education for the decentralized program in Nordland. They can thus offer the program free of charge for the students.
Local need for nurses
The parties hope the project can contribute to the work of solving the nurse crisis in Nordland county.
Based on public figures, Jensen argues that there is a need for some 475 new nurses every year in Nordland country. He says there is definitely a job to do in order to find enough nurses, and he is well pleased that OsloMet is sharing this program.
At the press conference; HR Manager Anita Mentzoni-Einarsen of Helse Nord said that the need for new nurses is particularly high in Northern Norway compared to elsewhere in the country.
"If you look at the number of hired temp-nurses at the local health enterprises, this figure is significantly higher than in other regions. We have depended on hiring temp nurses", she says and argues that the best measure to take is to facilitate education of more nurses.
"Recruiting nurses to the region from external sources is challenging. Educating those who live here is important and it is also easier to keep them here."
Mentzoni-Einarsen says their predictions for future years indicate that the need for nurses will increase along with the predicted population development. The number of old people versus the number of young people will grow more challenging.
According to figures from Statistics Norway, Nordland county will in only few years have more old than young people in its population, and the share of old people increases the most in rural municipalities.
Monica Sundsfjord of RKK Salten says the municipalities have worked on recruiting for a long time, and that announcing jobs available will not suffice. Active measures such as this program are also needed, she says.
She adds that this initiative directly targets the municipalities' inhabitants who have immigrant background and might lead more of them to remain if they feel wanted, included and provided for.
According to the county, the program will constitute an important part of the work to reach the competence strategy target about making good use of immigrants' competences.
Commencing in January
OsloMet started its local program for nurses with immigrant background in 2017. The program in Nordland will be the first one offered outside the Oslo area.
At the press conference, Head of Program Judith Schröder at Oslo Met said that since commencing the program, they have seen an increase in the number of applicants. This year, there were 145 applicants for 40 program places.
The parties hope that the program in Nordland will have a similar development and become a permanent solution.
The program commences in January 2021.
This article was originally published in Norwegian and has been transalted by HNN's Elisabeth Bergquist.