If Russia Wants More Power on Svalbard, There Is A Far More Efficient Way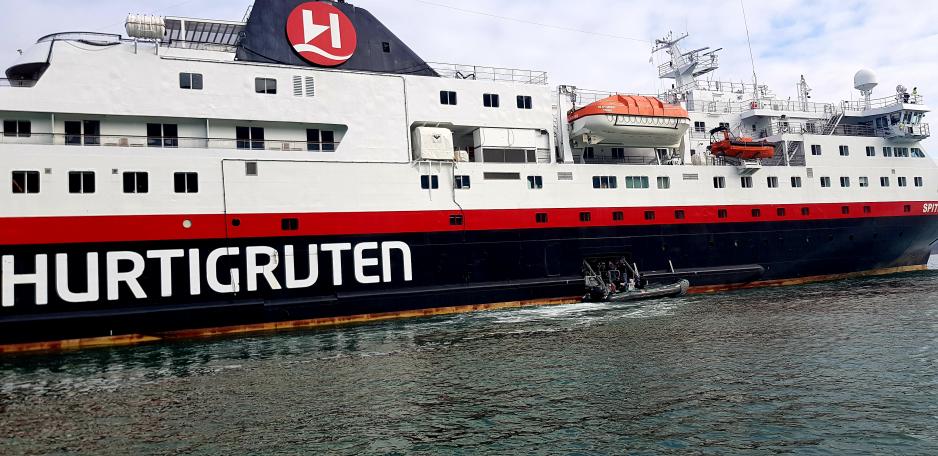 Russia's powerful Foreign Minister Sergey Lavrov has taken the remarkable action of submitting an official objection to Norwegian Svalbard policy. However, there is a much simpler and more efficient way of increasing Russian presence on Svalbard.
More about that later on
It caused well-deserved attention when High North News yesterday reported that Sergey Lavrov himself had signed an objection to Norwegian Svalbard management.
Russian objection
The objection was mainly focused on what the Russians perceive as a limitation on their right to conduct business. In addition, the regulation of helicopter traffic was mentioned, and there was also objections to an alleged rejection of Russian citizens on Svalbard.
The latter quite likely refers to the then-Russian Deputy Prime Minister Dmitry Rogozin, who in 2015 appeared in Longyearbyen. Rogozin was one out of several Russian politicians who were excluded from Norway following the annexation of the Crimea. From the Norwegian side, it was perceived as a violation of this when Rogozin appeared in Longyearbyen on his way to a Russian base on the North Pole.
In addition, Russia requested these issues be discussed in an already planned meeting between Sergey Lavrov and his Norwegian counterpart Ine Eriksen Søreide.
In sum, enough for Lavrov to sign his name on an objection.
The official Norwegian response to the objection is that "the views expressed in the letter are regularly raised by the Russian side and are well known for Norwegian authorities".
Brilliant timing
That is undoubtedly true. Yet it does not prevent the fact that the "views" get an additional edge when they emerge just hours before the marking of the 100th anniversary for the signing of the Svalbard Treaty.
Or, well, 'marking' is taking it a step too far.
Norway does not officially celebrate such signatures, at least not when it concerns Norwegian sovereignty on Svalbard. Instead, one sits still in the boat, as Ine Eriksen Søreide expressed it during a talk in Tromsø the other day. She was not aiming at the Svalbard Treaty in particular, but rather hinting at international agreements in general. Her statement is nevertheless a precise description of Norway's attitude towards the Svalbard Treaty too.
This silence is what Russia is deliberately challenging when it hastily puts together well-known arguments about the management of Svalbard. They do so while more than one million Norwegian, and most likely some hundreds of thousands of Russians, can watch NRK's slow-TV broadcast from a voyage around Svalbard.
As a provocation, timing could not have been better.
We already know that China in a hearing letter has objected to Norwegian research policy on Svalbard.
Two powerful countries
Two powerful, cooperative Treaty partners, in other words, who are making a stand when approaching the Treaty anniversary.
None of these objections will change Norwegian Svalbard policy. Nor do they alter Norwegian sovereignty. No one has questioned that.
However, this illustrates an increasing international interest in Svalbard, both economically as well as geopoliticially.
And in this image, there is a far more efficient and simple solution for Russians and Chinese alike.
The by far largest tourism operator on Svalbard is Hurtigruten ASA. Its portfolio includes the biggest hotels, the biggest adventure companies, a series of estates and a nearly gigantic fleet of expedition vessels. A well-managed company with a clear ambition of creating a profit big enough to earn it a place at Oslo Stock Exchange again, after its having been thrown out some years ago.
Its owners, however, are not in Longyearbyen. They are in London and are known by the name Silk Bidco which, in tur, is owned by the British investment fund TDR Capital
"Half the city" is for sale
The main owner's purpose is to buy bigger companies with potential for growth and profits, in order to then sell it on to new owners. Today, it is pretty exactly five years to the date since the acquisition took place, to the date. A sale is getting all the more imminent.
The average turnover speed is estimated, by the company, at somewhere between five and seven years.
Both Vladimir Putin and the Chinese leaders have friends and sympathizers with money. Friends with more than enough money to let the current British owners leave Svalbard so that they themselves can enter this Arctic jewel.
If Norway has enough tools in its box to govern through the Svalbard Treaty, the toolbox is all the poorer when it comes to managing major international capital.
Four years ago, the Norwegian state had to hand over NOK 300 million to secure ownership of the Austre Adventfjord estate on Svalbard. The estate's only value lay in preventing a foreign buy-out. The alleged coal reserves will never be extracted. The rumors about Chinese interest, which was never anything but rumors, was enough to trigger a state acquisition.
Establishing a price for Hurtigruten is hard as long as the company is not listed on a stock exchange. According to a not-so-recent estimate, Hurtigruten was worth some NOK 16 billion based on the 2018 annual profit. The 2019 figures are not known yet.
That is a lot of money, even for an oil nation and for a government that does not want to run a business.
This op-ed was originally published in Norwegian and has been translated by HNN's Elisabeth Bergquist.