Iditarod Champion Wærner Stuck in Alaska, 63-Year Old Propeller Plane Might Come to the Rescue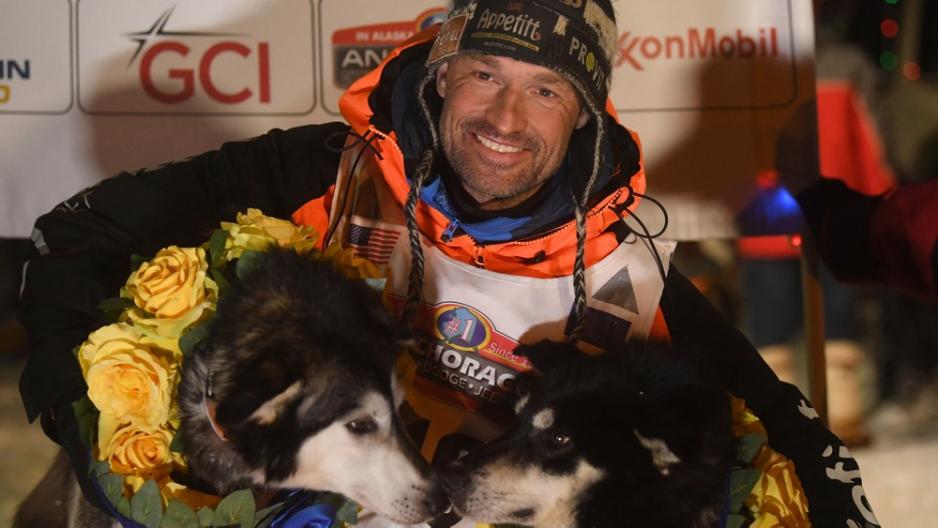 Almost one month has gone by since Thomas Wærner of Norway won the world's longest sleddog race; the Iditarod. However, getting from Alaska to Norway with 25 dogs in times like these is no easy task, and there has been much insecurity around when he might be reunited with his family back home. Now, it appears that a 63-year old propeller plane might become the solution.
Sola Airport in Stavanger, Norway has been in a long-lasting process of buying a 63-year old plane that is currently located in Anchorage, Alaska. While the airport was planning to go on with the acquisition, the dollar soared, and the Corona virus spread rapidly.
The acquisition seemed to come to a halt; however, now one of Wærner's sponsors, Qrill Paws, has engaged in the case to see how it might contribute to bringing him back to Norway again.
"That process has started, and although a lot of things have to fall into place, it appears this might be our way back home to Norway", Thomas Wærner says to High North News.
If it succeeds, Wærner and his dogs will fly all the way from Alaska to Stavanger onboard the very first plane of former airline Braathen's SAFE.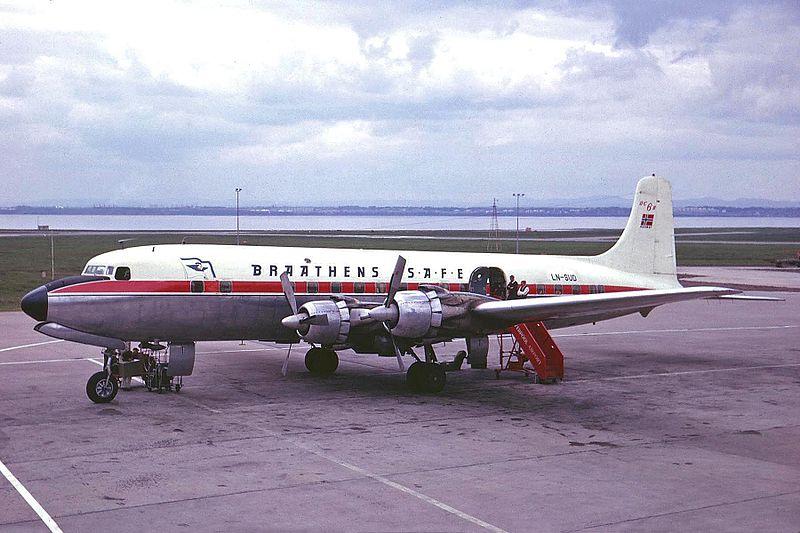 Historic plane
The plane in question for the acquisition is a DC-6 that was one of the very first planes of Braathen's SAFE. There will be space on board for all Wærner's 16 dogs as well as for the nine of fellow Norwegian Iditarider Tom Frode Johansen, who finished in this year's race. Now, planning remains.
"It is kind of cool because it is one of the first Braathens SAFE planes. It is located just ten minutes from where I currently reside, and I have been over to look at it. I am very grateful that Qrill Paws is onboard. The Aviation Museum has initiated the process, so now things are beginning to happen. There is a great chance we can ride onboard that plane. And now, that is at least a genuine possibility and not just a pie in the sky", Wærner says.
He looks forward to a journey back in history.
"If it works out, it will be quite an adventure. Not many people get to fly a propeller plane across the North Pole anymore. It will be a special experience", Wærner admits.
Marte Dalsegg, Communications Advisor for Aker BioMarine, the company behind Qrill Paws, says they are monitoring the situation closely and are in continuous contact with Thomas Wærner. Even though the company is also looking into how it may contribute to getting him home, no decision has been made yet.
"We are in continuous contact with Thomas and have great understanding for the demanding situation he finds himself in. If we can be a part of a solution for getting him home, we would like to look into ways in which we may contribute. However, at present, nothing specific has been decided", Marte Dalsegg says.
Logistics related to participation in the Iditarod is no small case. One has to transport a lot of gear and equipment as well as a lot of dogs. Just before Wærner was going to Alaska, a challenge occurred for four of the dogs he was taking with him.
"There are two things that are tricky when participating in the race. You have to have someone else pack the depot bags you will need along the trail, and you have to bring your dogs over. We had one person who was coming over with four dogs on the Saturday [one person may accompany up to four dogs, journ.note], but who fell ill. Suddenly I had four dogs that were unaccompanied. But they came over four days later", Wærner says.
Nevertheless, the Corona virus turns out to be the biggest challenge of them all. Already challenging logistics were not made simpler by the ban on live animals onboard cargo planes.
"They have shut down cargo with live animals. One option could have been to ship the dogs to Frankfurt on pallets, however, when the ban came at the same time as new travel regulations were introduced in Germany, that turned out to be difficult. And later, regulations have become even stricter."
If it works out, it will be quite an adventure. Not many people get to fly a propeller plane across the North Pole anymore
Quiet after the Burled Arch
Even though it is hard to be stuck so far away from his family, he currently resides with good friends and his dogs have dog houses and a pen.
"It is great here in terms of logistics; however, I have been here for almost a month after finishing the race and I feel it is time to go home."
"Being stuck here is like everything else in life; you just have to make the best of it. Not knowing what will happen and when is perhaps the most challenging aspect, in particular for me, who likes to have plans ready and go on full speed ahead. Now, I have to sit down and be patient, which does not always come easy", he continues.
When he passed the Burled Arch in Nome almost one month ago, it was all quiet and calm. No parties, no award ceremony.
"It was a bit peculiar to cross the finish line. There was no party, no award ceremony or any social events afterwards. Usually, you would stay behind for about four days after the race to talk to other mushers, attend the race banquet and do a lot of other social events", he says.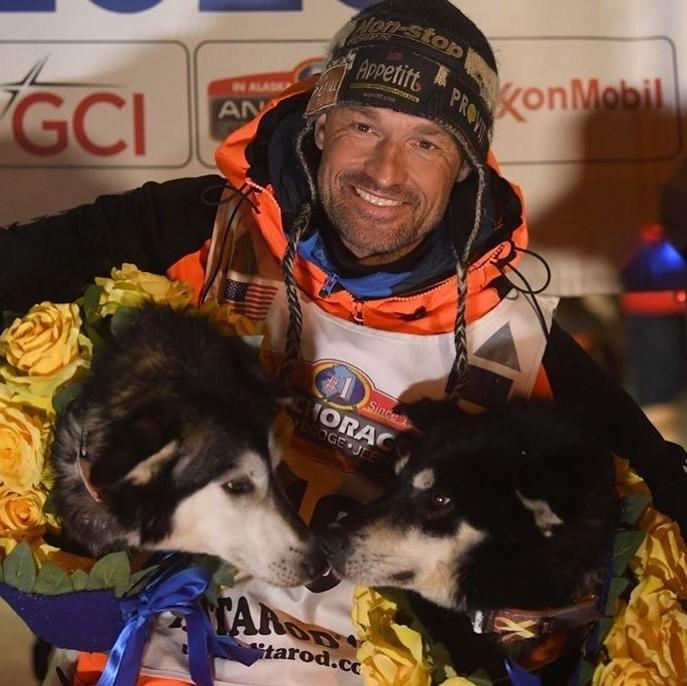 It was a bit peculiar to cross the finish line. There was no party, no award ceremony or any social events afterwards  
Wærner is glad the race was not halted, as the Norwegian Finnmark Race was. While Wærner was on the trail with his dogs, he was told over satellite phoen that his wife Guro Wærner had to hurry on a plane back to Norway as Trump was closing the borders.
"I actually learned during the race that I would not be able to get back home for a while, and there were rumors circling during the race. And then I got notified via satellite phone that Guro was going home and Trump was closing the borders. I realized then that it would be hard, but during the race you do not really care. There could be a war without you really caring, as all you focus on is what you are to do. You focus on the dogs all the time and on the trail to the very last checkpoint."
"The most important thing was that the race was not cancelled, because that would have been bad. I think the Norwegian Sports Association did a bad thing putting the Finnmark Race to a halt. They could have let the mushers complete even if they cancelled everything else around the race", Wærner says in closing.