Iditarod Champion Dallas Seavey runs to win Finnmarksløpet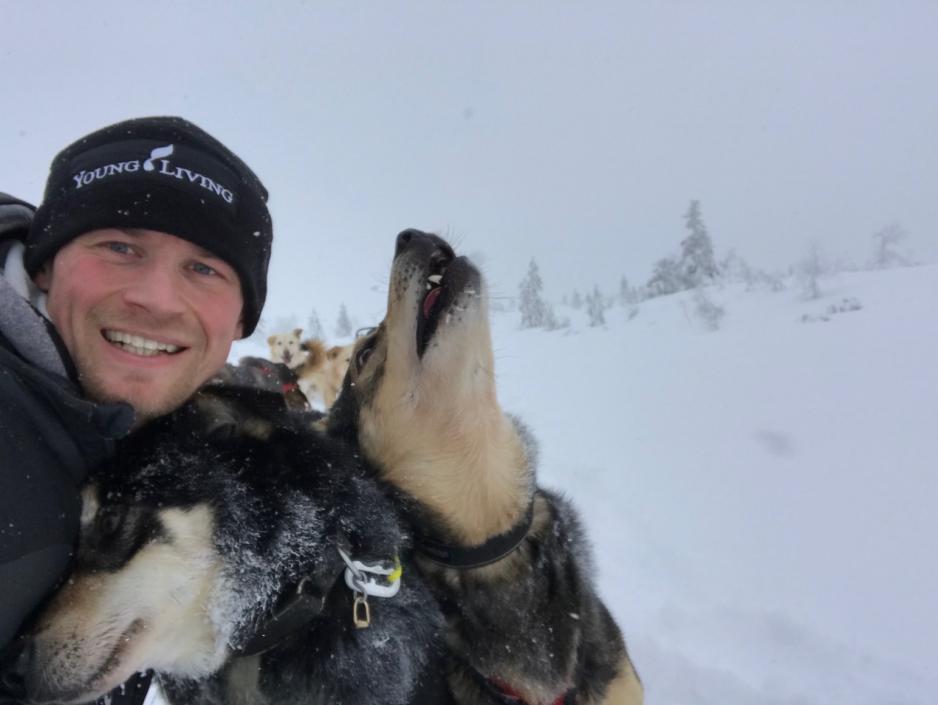 - I'd love to be the first to win both the Iditarod, Yukon Quest and Finnmarksløpet, says Dallas Seavay to High North News.

The dream of racing Finnmarksløpet became reality once the champion musher Dallas Seavey decided not to participate in the world's longest dog race; The Iditarod in Alaska. - I'd love to be the first to win both the Iditarod, Yukon Quest and Finnmarksløpet, he says.
- But yes, I admit being outside the comfort zone right now, Seavey smiles.
He is currently in Norway with 16 of his competition dogs and is on his way to Finnmark County, where he will prepare for the 1,200 kilometres long Finnmark Race, which will start on 9 March. He tells HNN about a tough year for both him and his family after four of his dogs on the Iditarod team tested positive for doping following a post-Iditarod drug test in 2017.
- 
This has been an incredibly tough year for me, in more ways than most people know. It seems like I keep getting hit with one thing after the next, again and again. But somewhere along the way I realized that, despite the horrific false allegations and the constant personal attacks, I am still standing. I can stand proudly before any honest accusation, Seavey says.

Also read: Supports Iditarod Winner Whose Dogs Failed Doping Test


A shock

All of Alaska was in shock when the record holder and four times Iditarod winner Dallas Seavey's dogs failed a doping test following the 2017 Iditarod race.

- Tensions have been escalating between mushers and certain Iditarod personnel for some time, but it really came to a head when the Iditarod informed me that they believed I was not responsible for the dogs having a positive test, and then proceeded to mislead the other mushers and the public when informing them of what happened. It is clear that certain people on the Iditarod board are not acting with the Iditarod's or the sport of mushing's best interest in mind. I don't think we are going to see a strong, healthy Iditarod until we see some changes to our board. I decided that I could not condone that sort of governance and would not race the Iditarod until it makes some much needed changes to the board. Standing by when you know there is a problem is a very short step from being the problem yourself, Seavey says.

Once he decided not to race the Iditarod he really put his focus on making the Finnmark Race a reality rather than just a dream.

- The planning for this race and the travel to get here definitely pulled me out of my comfort zone, but I guess that's how we grow so not necessarily a bad thing at all, Seavey says.

Also read: We Have Evidence That Dallas Seavey Did Not Dope His Dogs Himself, Says Lawyer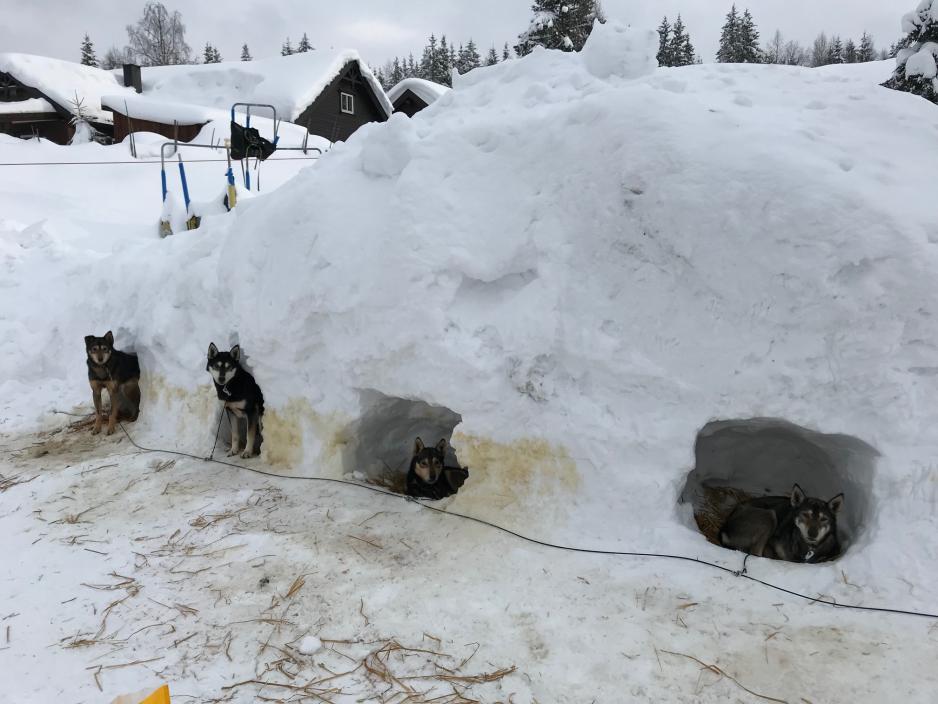 The fear of the unknown

Many Norwegian mushers have traveled to Alaska to compete in the Iditarod, while only a few Alaskan mushers have found their way to Norway. 

- To be perfectly honest, there isn't anything super difficult once you know what needs to be done. Figuring everything out was really the hardest part. Now that I have made the trip, just knowing the process will make it much easier in the future. I think the fear of the unknown is one of the big hold-ups for mushers coming from the US to Norway, Seavey says. 

Now that he has gone through the process, he encourages anyone thinking of going to Norway to race to contact him personally.

- And I can assist in getting everything figured out. Once a few people have done it I think it will become less scary and more popular, the musher says.

Another element is the purse in Iditarod, which is much higher than the Norwegian races can offer. Many mushers in Alaska depend on the amount of money they win in the dog race.

- One of the really hard things for Alaskan mushers is going to be giving up on a shot at a much bigger purse in Iditarod, taking on a lot of expense to come to Norway, and compete for a smaller prize here. It's not a great reason, but it is the reality of the situation, Seavey explains.Small differences so far

Seavey has been in Norway for a few weeks and he clearly believes that the mushing culture in Norway and in Alaska is largely about much of the same.

- There are some cultural differences for sure, but I am perhaps more surprised by the amount of similarity than the differences. Mushing is big in Alaska, but I haven't seen enough of the mushing community here in Norway yet to really have a fair assessment by now. After the Finnmark I think I will have a much better Idea, the musher who grew up around dogs his whole life says.

- I have spent my life around dogs and don't want to have it any other way. There is no better teammate in the world then an Alaskan husky.

The strategy for this year's Finnmark race is still open.

- I have laid out a number of options for the Finnmark [Race], but I really don't have a schedule as such. I usualy look at it as more of a playbook than a schedule. I like to have thoroughly thought through a number of different options for each section of the trail and then apply the one that seems best at the time, he explains,  the man who many of the mushers in Norway have designated as a favorite to win the Finnmark Race.

- I would love to be the first to win the Iditarod, the Yukon Quest, and the Finnmarksløpet. I came with my best dogs and I am planning on running the best race I can, but this is a whole new event for me so I can't say how we will finish. That being said, my goal is to set my team up for success and support the team through the race in a way that sets them up to shine, Seavey says.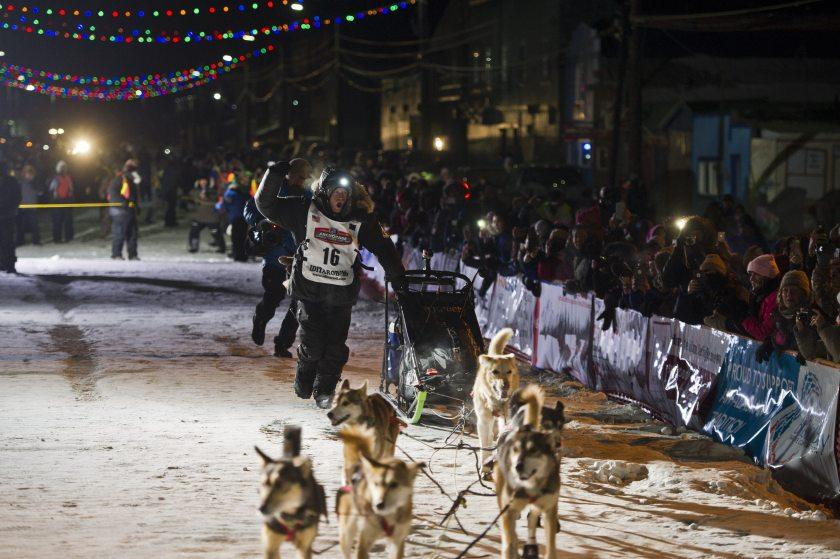 Focus on success

There are many details that count in dog racing. For Seavey, it is  important to get the dogs in a "success mode". So does Dallas Seavey have a winning strategy?
- 
We have to focus on the things that cause a team to be successful; making the right call for the dogs at the right time, making sure they have the right support at the right time, making sure they feel secure enough to lay it all on the line, these are the things that cause you to have a successful race. That's what we have to focus on. The effect of running a good, smart and supportive race is that you do to win. So, the focus is on running a smart race, not necessary winning, but running a smart race is the best way of giving yourself a shot at the win, Seavey says.
Is this a one-off event or will we see you in several Finnmark races?
- Lets get through this one, then I will look to the future. I have a feeling I will be back though.
What´s  your expectations for Europe´s longest sled dog race? Could it be tougher than The Iditarod?

- 
In my experience, each ultra long distance race is an animal all in its own. It is really hard to compare one Iditarod to the next, or the Iditarod to the Quest. They are each a challenge in their own way. That is one of the things that keeps this sport fun and challenging.