Historic Football Match in the North – Despite Losing to Arsenal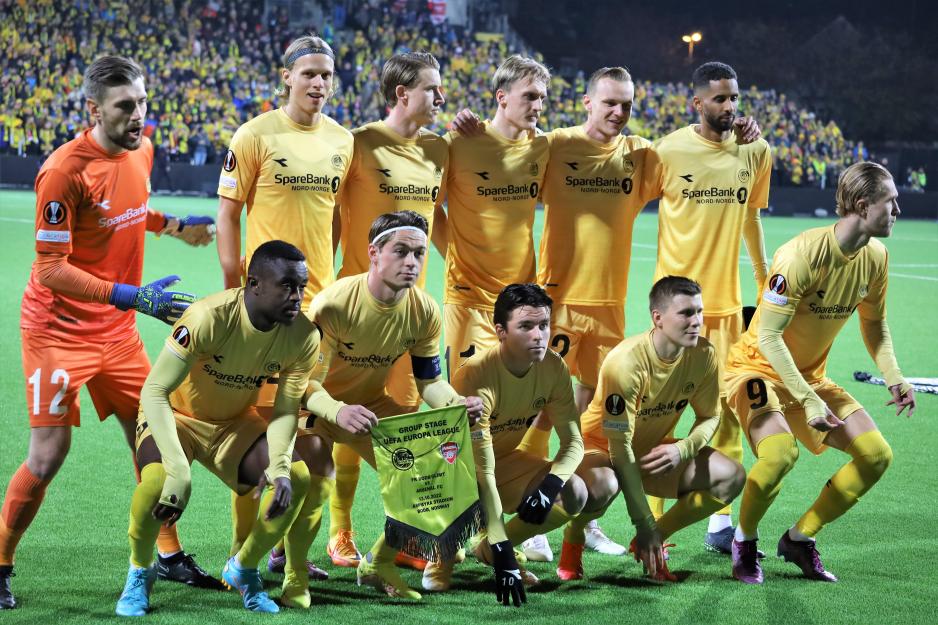 The Northern Norwegian football team Bodø/Glimt played a close match against the English Premier League leaders, but eventually lost 0-1 in the historic match. "The mentality and training culture within these walls, it is immense," says Glimt player Amahl Pellegrino.
On Thursday, the Northern Norwegian team Bodø/Glimt welcomed one of the world's biggest football clubs, Arsenal, to Aspmyra stadium.
Arsenal is probably the strongest team Glimt has met so far. The London club is currently leading the English series Premier League, perhaps the world's best league.
The match against Arsenal is played as a part of the Europa League. It ended 0-1, with victory for the English team and Bukayo Saka scoring in the first half. But despite the loss, it was a close match played at Aspmyra.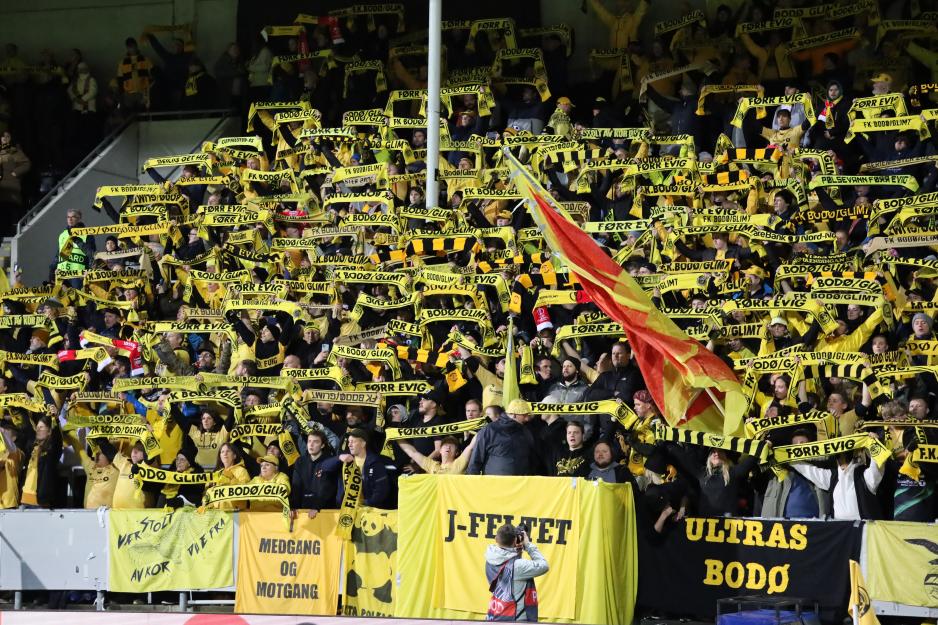 "It was a lot cooler to play today than it was the first match [away against Arsenal, editorial note] because we dared to be ourselves. It is always cool to meet players you mostly see on TV every weekend," said Glimt player Amahl Pellegrino to High North News after the match.
"What can you say about Glimt's performance today?"
"It was solid. If there is anything we can criticize ourselves on, it is in the last third; that we are not skilled enough in the closing moments. If we had been that, we could have scored one, two, maybe three goals today."
"What this club has done since they moved up from the OBOS league a few years ago is absolutely fantastic. The mentality and training culture within these walls, it is immense. We just have to keep working day by day and try to become better players and better people, and take it from there," Pellegrino stated to the rest of the press.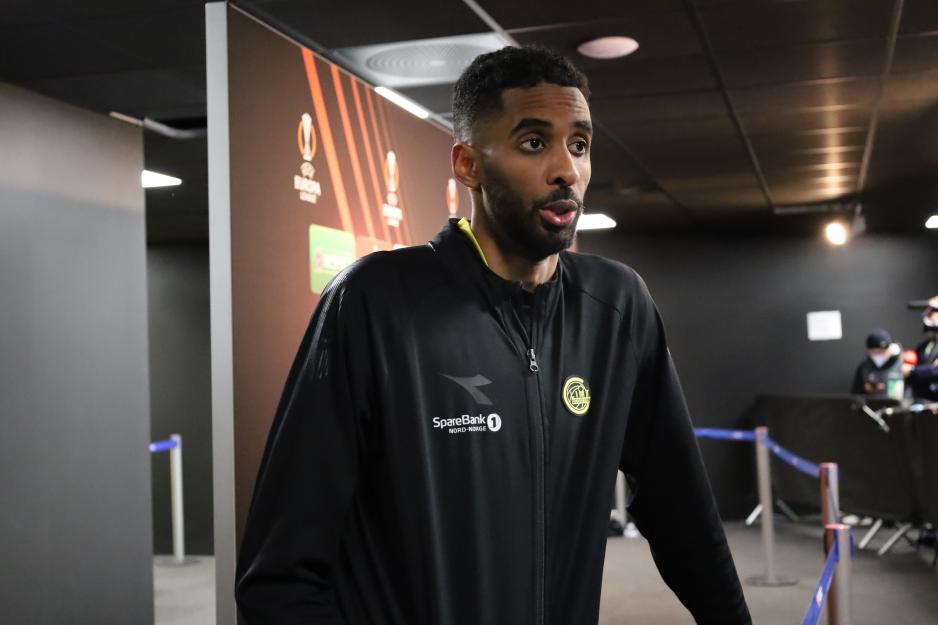 "They create problems for us and they are good with the ball. We knew that they were good. It's a good team," said Arsenal's captain Martin Ødegaard to the press about the match.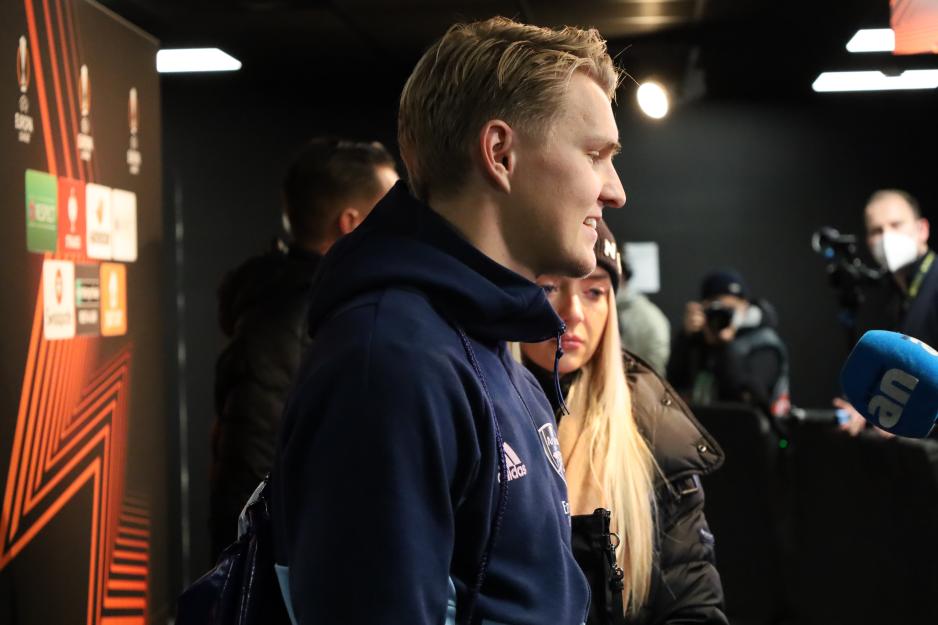 "I am incredibly proud of the game we played. We played a close match against a leading international team. We are maintaining a level that shows that we have learned from the previous match. We are poorly paid today, but still a very good achievement," said Glimt coach Kjetil Knutsen at the press conference after the match.
"It is a fantastic match between two good teams. We challenge them by being Bodø/Glimt. I think that shows courage and that we are heading in the right direction," he continued.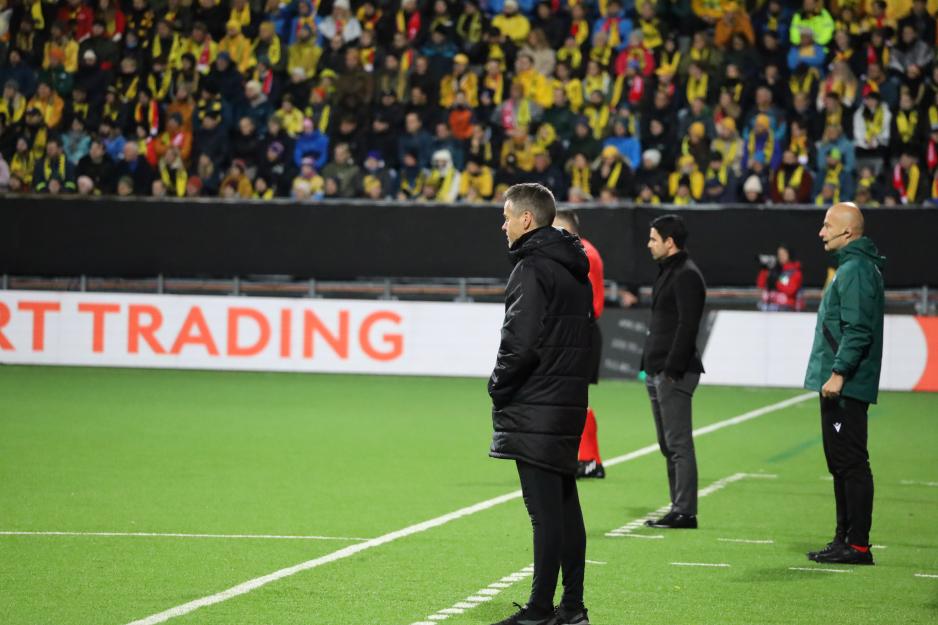 Arsenal's manager Mikel Arteta says to Arsenal.com that Aspmyra was a really tough place to come to. 
"They've won here the last 14 games in European competition and that's not a coincidence, we've seen that tonight," said Arteta.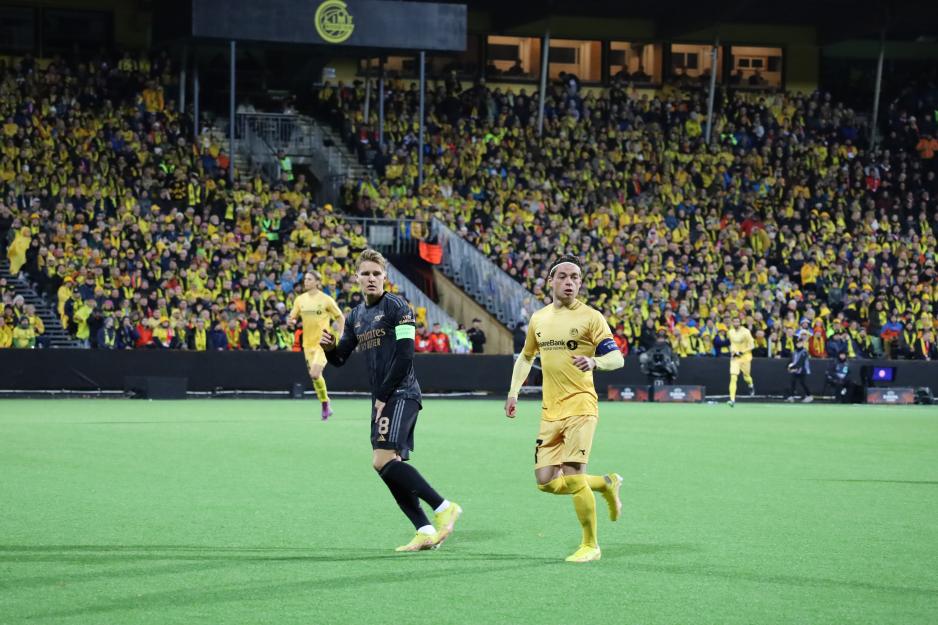 Glimt is now third in their group in the Europa League. Now remains an away game against the Swiss team Zûrich, as well as the home game against Dutch PSV.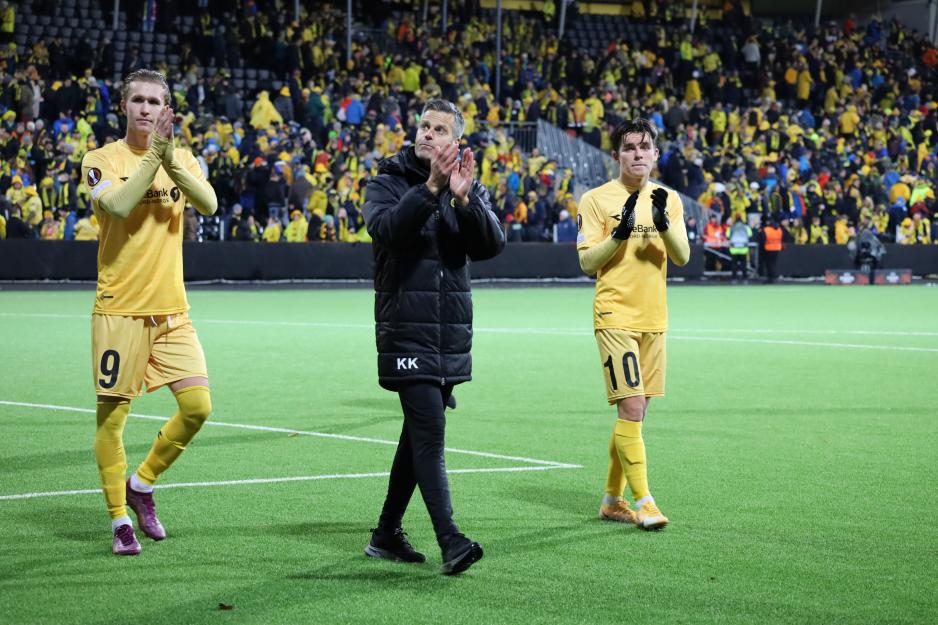 This article was originally published in Norwegian and has been translated by Birgitte Annie Molid Martinussen.