Arne O. Holm says

High North Tour 2022: Deep in the Finnish Forests, People Feel Fear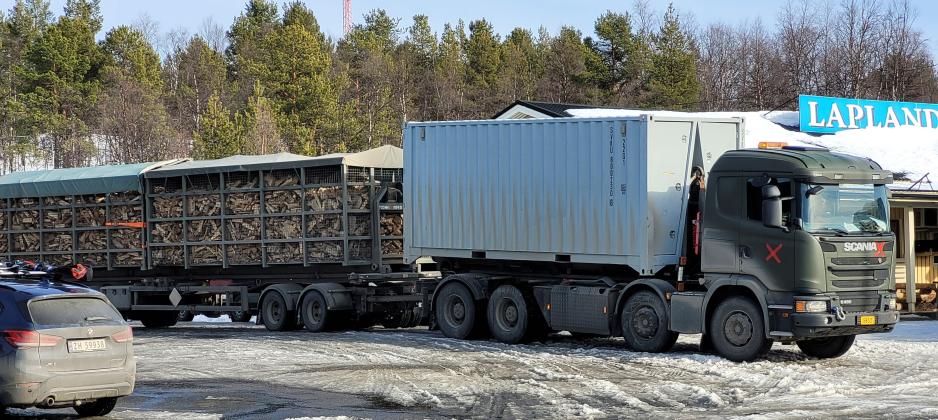 (Commentary) Ivalo, Finland: The Mayor of Inari, Toni K Leine, nods with recognition when I tell him that I have met people on this tour who fear that the war will hit Finland too. "However, most of them are not really afraid, but rather very worried."
"And I can understand them", he adds.
We meet at his office some 50 kilometers from the border to Russia. Normally, Ivalo is a town strongly marked by its proximity to its eastern neighbor, not least in trade and tourism. From the Raja-Jooseppi border crossing station, the road goes on to Murmansk, just like the eastbound road from the Norwegian border town Kirkenes does.
The largest in Finland
Ivalo is located in Finland's largest municipality, Inari – or Enare, as it is called in Swedish and Norwegian. A giant in size, but very sparsely populated. Only 7,800 people live in this municipality and most of them are in Inari or Ivalo. Between these towns are endless, desolate roads. And forest. Lots and lots of forest. Almost wherever I seek to rest for the night in my mobile home and office, I wake to the sound of an axe or a saw.
Heading from Skibotn in Norway and across the border at Kilpisjärvi and on into Finland, I met long columns of military vehicles heading for the Cold Response exercise in Northern Norway. The longest trailers carried wood. The Finns know that a winter war requires more than just weapons.
Many are very worried
It also hit me, when I was waved to the side of the road to allow space for the extra broad military vehicles, that they were going in the wrong direction. I was heading east, towards the warring Russia, while the Finnish defense was heading westwards, towards NATO.
Wants to join NATO
The latest polls in Finland show that a majority of the Finnish people wants Finland to joint NATO. The Mayor of Ivalo shares that view. As did Juha-Matti Lias, who operates the shop on the border north in Inari. We never really found a common language, Juha-Matti and I, but he showed me his thumb up behind the well-stocked meat counter when I mentioned NATO.
The Finnish daily Helsingin Sanomat published a poll the other day that stated that 54 percent of the Finns want to join NATO. That is a six-percent increase in just a few weeks. Other polls show even higher support for NATO. My private survey in Northern Finland shows almost 100 percent support for membership amongst border residents.
At the same time, Finland increases it weapon supply to Ukraine.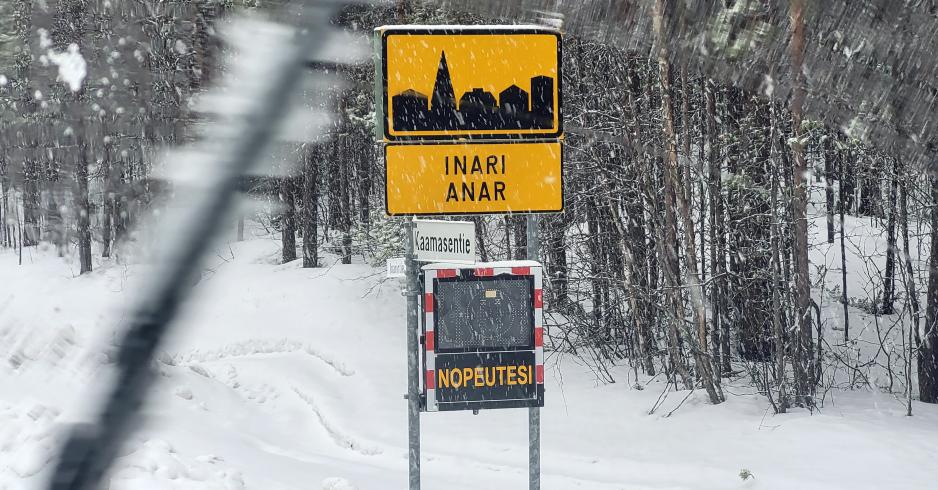 They do so to support their own country and right now, these weapons serve their purpose better in Ukraine than they would in Finland.
However, not everyone is affected by the warring country to the East. Two agreements I had went sideways the other day. When I turned up at the agreed place and time, one of them had gone out to the woods to chop wood. The other one was out herding his reindeer.
Overwhelming sadness
Though perhaps it was exactly the war that necessitated that. Food and heat are decisive for surviving in Northern Finland if the danger of war were to spread, as many people here do seem to fear.
Decades of work are completely wasted
Since I left Kirkenes some days ago and headed south along the Finnish-Russian border, there is a feeling or description that seems to follow me. People who for decades have worked for peace and fellowship in the North feel an almost overwhelming sadness.
A sense shared also by the Mayor of Ivalo and the former Mayor of Kirkenes, Rune Rafaelsen.
A sadness comes over their faces when I ask about their personal relationship to the Russia we see today.
Decades of work to bring border residents in the North together suddenly feel completely wasted.
Today, I continue my journey towards Raja-Jooseppi. For the first-time ever, I am to look into Russia from the Finnish side.
A Russia leaving victims in the Arctic too.
This commentary was originally published in Norwegian and has been translated by HNN's Elisabeth Bergquist.