"The High North Needs Young People Who Can Contribute to Increasing Birth Figures"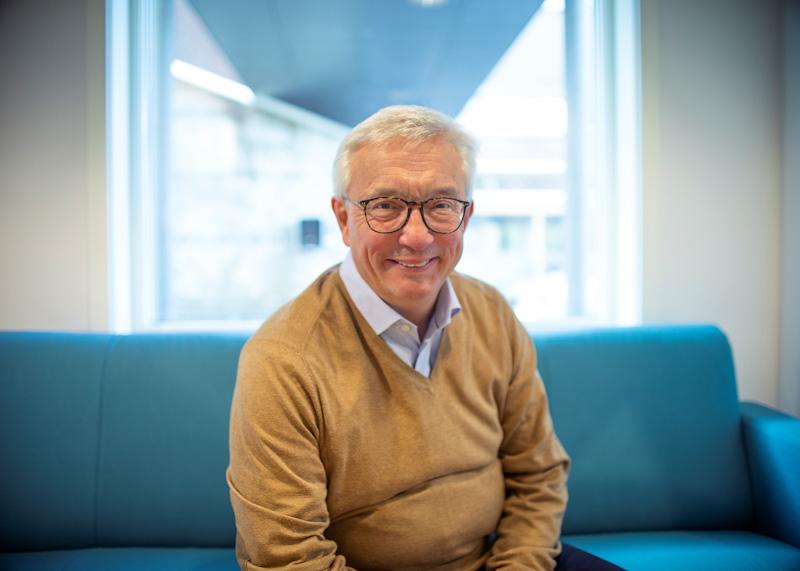 "Measures like the ones taken in Russia are one possible way of solving this, however, our main argument is that it also matters whom you attract", says Karl Eirik Schjøtt-Pedersen, partner at Menon Economics.
Karl Eirik Scjøtt-Pedersen is a partner at Menon Economics. The company has produced prognosis based on Statistics Norway's population growth expectations up until 2050 and has projected the figures onwards to 2100. According to the Menon prognosis, several municipalities in northernmost Norway will go from having 12,000 inhabitants in 2050 to having only 1,300 by 2100.
In a High North News interview, the former Norwegian Finance Minister says there needs to be some form of incentives to attract young people to stay in Northern Norway. He warrants more concrete measures to do something about the development:
Double student loan write-offs from NOK 25,000 to NOK 50,000 annually

Try and increase in-migration from other parts of Europe

Re-introduce additional child welfare support for Finnmark and Northern Troms
Depopulation from Northern Norway is a well-known trend known and established over time. What did you do about this when you were finance minister?
"When I was finance minister, I helped facilitate the development of the Snow White field, one of the most successful industrial projects in Northern Norway, amongst others. The Snow White project has been crucial for attracting young people to western Finnmark. However, what I did as MP was perhaps as significant, as I then chaired the work on removing employment taxes in Finnmark", Karl Eirik Schjøtt- Pedersen says.
Russian measures
The Murmansk Oblast in Russia has introduced a series of measures to make the region more attractive to young people and companies. Companies and developers can apply to be registered as "Arctic Resident", which allows for major tax benefits. Russia also offers free house-building land for people who settle in the Russian Arctic, and it has restructured its education system to educate specialists for Arctic projects.
Can Norwegian politicians learn something from the Russian measures taken?
"The measures taken on the Russian side have been used as an example of the significance of having special measures in the Arctic. This has varied over time, on both sides [of the border]. Historically, such measures have been rather strong in Finnmark, as it has been on the Russian side. There is no saying for sure who was the first to introduce such measures", Schjøtt-Pedersen says and adds:
"The main point is that this illustrates the fact that securing a stable resident population in the border areas on both the Norwegian and the Russian side is important. Having a population in the north is important due to national interests, and also to exploit the resources located there. The major challenge on the Norwegian side [of the border] is that so many young people have moved out earlier, and that leads to a far more skewed population mix in parts of Finnmark than in the rest of the country."
The population mix as it is now, with far more older people and fewer young, will eventually lead to population decline.  
Northern Norway as a tax haven
High North News Editor-in-Chief Arne O. Holm has suggested making Northern Norway a tax haven. Can such measures be the solution?
"This is exactly what se see the contours of on the Russian side. They go far in their using economic measures. In Norway, there are already strong measures taken when it comes to taxes and student funding. The measures taken in Russia is one potential way of solving this. However, our main argument is that it matters who you attract. In the north, we need to attract young people who can contribute to increasing birth figures. This group is particularly attractive", Schjøtt-Pedersen says and continues:
"This is why we at Menon have proposed increasing student financing and child welfare support. We believe in such targeted schemes. What Arne O. Holm says is relevant insofar as the challenge is so big that we cannot rule out such powerful tools. However, within the economic frame available, using measures targeting youth and families with children is a point.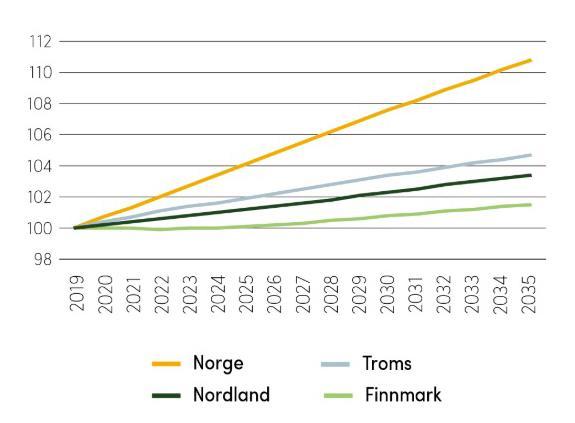 Raising the level of ambitions
Stein-Gunnar Bondevik writes in an op-ed (Norwegian only) that offering people money to live in Northern Norway does not attract people who wish to remain here, and he argues that we must raise the level of ambition and recruit internationally, like the seafood industry and Freyr do. What are your thoughts on that?
"What Bondevik writes in his op-ed are relevant argumetns. His first point, which is very significant, is that preventing out-migration is not enough. The population mix as it is now, with an increasing amount of old people and fewer young people, will lead to population decline. Therefore, it attracting new young people is crucial, and it is of course important to have interesting jobs available. However, there must also be welfare services on par with the rest of the country. Yet this is not enough. In order to turn the population decline around, there should also be some form of incentive to make young people move to Northern Norway."
Who in the government is really in charge of demography?
"Now, there's an interesting question! The Ministry of Children and Families is responsible for measures aimed at families with children, while the Ministry of Finance is in charge of population figures. One of them records the statistics and how the trend is, the other is in charge of measures. And when it comes to residency in various parts of the country, that is the responsibility of the Ministry of Local Government and Modernisation", Schjøtt-Pedersen says in closing.
This article was originally published in Norwegian and has been translated by HNN's Elisabeth Bergquist.