Newsletter:

High Activity and Risk Along the Northern Sea Route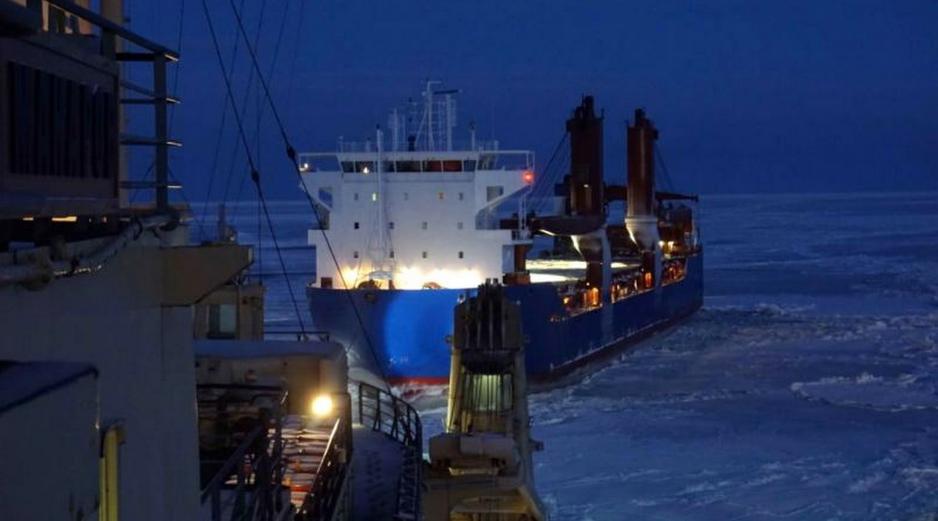 Sailing along the Northern Sea Route is tempting to many in an Arctic changing color from white to blue. But it is not risk free. This week's newsletter is about shipping, security policy and fisheries – to mention but a few.
Low temperatures and high pressure on the Panama Canal have led in lack of natural gas and subsequent high prices in parts of Asia. Russian gas giant Novatek is well informed and ships LNG from the Arctic to Japan in an attempt to wedge into a new market with potentially high profits.

However, navigating the Arctic is demanding, which the cargo ship Sparta III got to experience when it violated all safety rules.

We also present a new survey showing that there are actually few Asian shipping companies and operators operating along the Northern Sea Route compared to the number of European companies.
Major changes
We are approaching Inauguration Day in the USA, a change that will also have consequences for the Arctic.
In an interview with High North News, Danish researcher Kristian Søby Kristensen says small states in the Arctic should prepare for a broader and more extensive engagement from the incoming Biden administration.

And from Russia, there are reports that the importance of the Northern Fleet now has been elevated into its own military district.
Loss of meeting places
Despite many people looking at the new year as a fresh start, the Corona virus is still with us and that leaves its mark on our everyday lives. The meeting places that we normally appreciate so much are no longer available in person, and we miss them.

And this year – like in 2020 – we must prepare ourselves for digital meeting and conferences.

The mutant version of the virus has now been discovered in Russia.

And in Norway, the government announces that there will be a new energy solution for Svalbard, as well as an impact assessment for mineral activities on the Norwegian shelf (Norwegian only).


Do tip us about what you see, hear and read!
All the best for your weekend from us at High North News.

Trine Jonassen,
News Editor, High North News