Greenland Has A Long Way to Go Before Creation of Danish Arctic Minister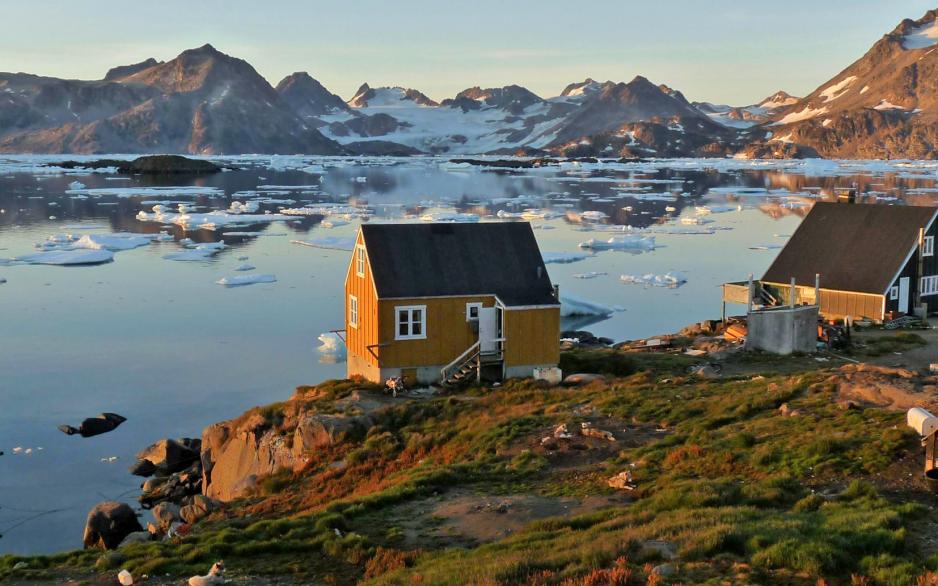 Immigration and asylum politics are the contested issues when a new government now is to be formed in Denmark. However, the need for a Danish Arctic Minister may push its way through, according to Enhedslisten [the Unified List], which has listed clear demands for its support of a new Danish prime minister.
Mette Fredriksen, chair of Socialdemokratiet (the social democratic party), is at present involved in talks about forming a government in Denmark. Together with the other "red" parties, Fredriksen holds an absolute majority in the Danish parliament, Folketinget.
However, first the red block has to agree on a series of difficult issues on which the parties disagree deeply, issues such as immigration and asylum, the level of social aid provided, as well as environment and climate politics.
Denmark's role in the Arctic will not be a key negotiation issue, though the theme is important to Denmark, according to Christian Juhl, Greenland spokesperson for the Enhedslisten party as well as member of the Nordic Council.
- Denmark needs to place more priority on its efforts in the Arctic. We must engage more people in politics and the activities taking place in the Arctic. Establishing an Arctic Minister may represent such an opportunity, Juhl says to High North News.
He emphasizes that Denmark does not hold any significance in the Arctic, isolated speaking, and that it thus would be natural for one out of the two elected Greenlandic representatives to hold such a position in a new government. The increasing global interest in the Arctic as well as Denmark's Arctic role through Greenland may pave the way for a minister dedicated to this area.
Disaster relief fund in Greenland
Aaja Chemnitz Larsen from the Inuit Ataqatigiit party was reelected for a new four-year term. Last weekend, she met with Socialdemokratiet party leader Frederiksen for introductory government negotiations.
Inuit Ataqatigiit is politically a left-side party and the party has a series of demands to be met in order for it to support a new government.
Larsen has, amongst others, argued that a disaster fund should be created to aid children in Greenland who are victims of abuse.
- We still want an Arctic minister just like there is a minister for Nordic cooperation. It would be natural to also have a minister for the Arctic. I believe that one will listen to reasonable arguments. That has been the case during the past four years and it has yielded good results, Larsen says, according to Information.
Aki-Matilda Høegh-Dam from the Siumut party, the Greenlandic sister party of the Danish Socialdemokratiet, argues that an Arctic minister would be a utopia.
- There is only one party that wants an Arctic minister. The others oppose it, even Mette Frederiksen and Lars Løkke Rasmussen. So this is probably rather unrealistic, Høegh-Dam says according to Information.
An important issue for both Greenland's representatives in the Folketing will be the leveling of salaries for state employees. Police officers in Greenland make less money than do their Danish colleagues, which Høegh-Dam argues happens based on ethnicity alone.
Clear environment demands
Even though Frederiksen and outgoing PM Lars Løkke Rasmussen both have rejected the idea of an Arctic minister, Juhl of the Enhedslisten party believes that what goes on with the great powers in the Arctic may force increased awareness of Danish Arctic policy.
- Denmark has an opportunity to influence this region through Greenland. However, that requires Greenlandic politicians to be represented when talking of the Arctic, Juhl says.
Enhedslisten's requirements for political priorities in the Arctic is clear:
- We want to commit all countries that are stakeholders in the Arctic to creating a plan for climate effort. I also hope the new government will work for a demilitarization of the Arctic. And development in activities will happen on the terms and conditions of the people who live there. The original population holds the first right to point out an Arctic policy. The priority should not be on the interest of major commercial business activities, Juhl says.
- Do the other parties of the so-called 'red block' share your sentiments on this?
- The Socialistisk Folkeparty and the Alternativet party agree on this. Then there are segments of the Socialdemokratiet and Radikale Venstre parties who are on the same page, whereas they also have groups holding a different approach to these issues.
Must cooperate closer with Greenland
Former minister of foreign affairs and Greenland issue spokesperson Martin Lidegaard of Radikale Venstre argues that having a Danish minister for the Arctic is an 'exciting thought', however, that this is an issue that the Head of Government must comment on.
He is nevertheless fully clear about Denmark's not having been able by far to exploit its Arctic position.
- We have cooperated about new airports on Greenland and at present, a new business policy is to be established. There are also major negotiations about the entire North-Atlantic area. There is a strong interest in strengthening cooperation with Greenland and also the Faroe Islands, Lidegaard says.
- Should Denmark take a more active role in the Arctic?
- Yes, I hope so. And I will do what I can for us to have a more aggressive policy in this area. However, a stronger cooperation with Greenland is a prerequisite for Denmark to have a strong Arctic policy, Lidegaard says.
Up until 1953, Greenland was a Danish colony; however, during the past few decades the world's largest island has seen increasing self-rule. In 2009, Greenland got extended self-rule in all areas except defense and security politics. Greenland's parliament, the Inatsisartut, was established in 1979 and presently holds 31 representatives.
Socialdemokratiet writes in an email to High North News that the party will not comment on the various policy areas while the government foundation talks are ongoing.
However, in an op-ed in Politiken on 3 June, party chair Frederiksen writes that she will head a stronger leadership on climate, nature and environment.
She also writes that Denmark is not just a part of the EU, but also of the Realm of the Danish Crown, and that Denmark wants equal and positive collaboration with Greenland and the Faroe Islands.
This article was originally published in Norwegian and has been translated by HNN's Elisabeth Bergquist.