Geldingadalsgos' Crater Blows Lava 300 Metres into the Air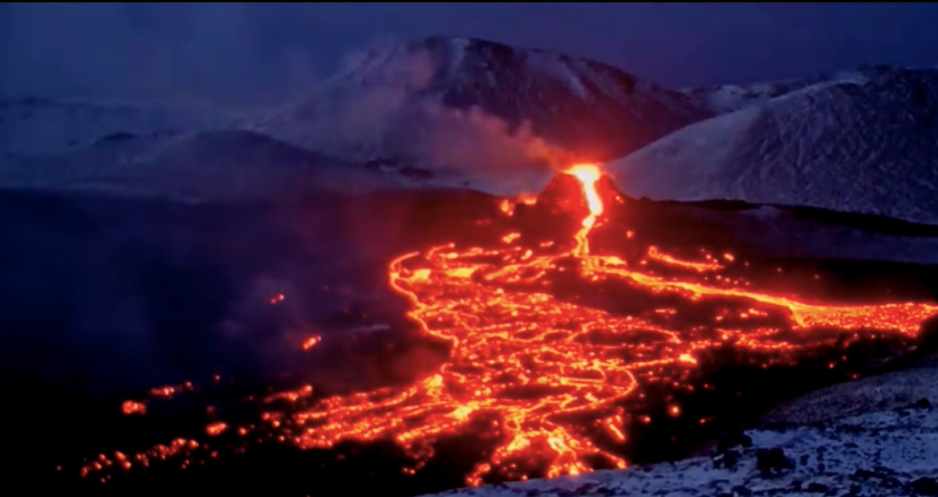 Considerable changes in volcanic activity have occurred in the most powerful crater in the Geldingadalur Volcano in Iceland.
Over the weekend, the crater began spitting lava up to 300 metres in the air, leading to the lava jets being visible from almost the entire southwestern corner of Iceland. This occurrence has not been seen at the eruption site before, since it started on March 19th, 2021.
Read the whole story in The Reykjavik Grapevine.
Over the weekend, the smoke column was visible from far away. Many people made their way up to the eruption site on Saturday evening  to see the spectacle.