Fish, Missiles and One Spy-Convicted Retiree: Why Lavrov's Trip to Norway is So Important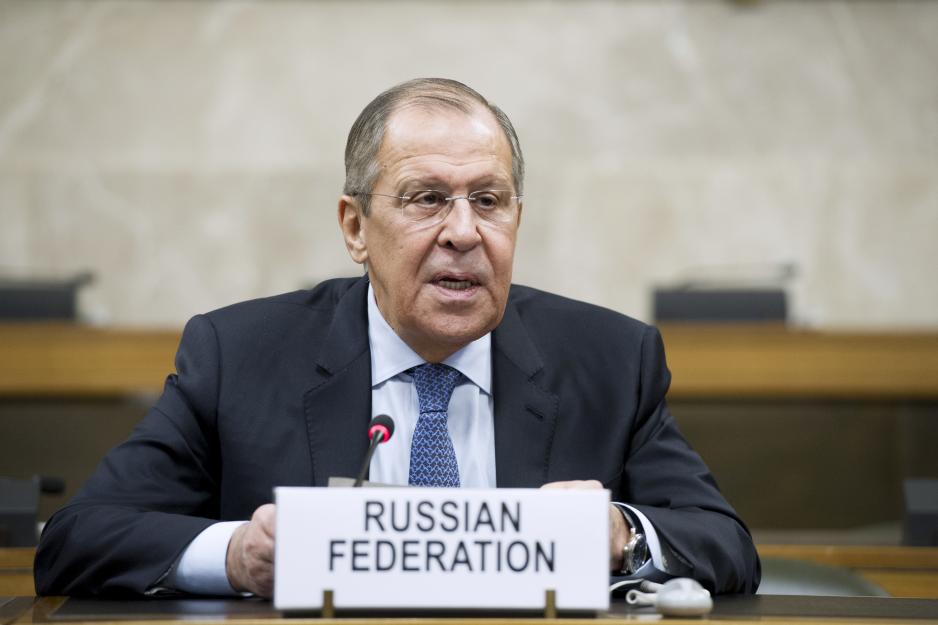 It will be important to utter exchange polite phrases about what actually works in the relationship between Norway and Russia. However, when foreign ministers Ine Eriksen Søreide and Sergey Lavrov meet in Kirkenes in October, a series of serious issues are on the agenda.
When Russian Foreign Minister Sergey Lavrov last visited Kirkenes, Russia had just annexed the Crimea, a Ukrainian peninsula.
It was 25 October 2014 and the occasion was the 70th anniversary of the Soviet liberation of East Finnmark. Russia was pushed out in the political cold while the Finnmark cold did its best to leave its mark on the solemn event celebrating peace.
Not even the warm woolen blankets handed out by the organizers managed to thaw the cool between Norway's then-foreign minister Børge Brende and Lavrov.
At the hotel meeting room in Kirkenes, Lavrov made it clear to his Norwegian counterpart that Russia was not very happy with the state of affairs.
When the two foreign ministers met with the press, a visibly annoyed and serious Lavrov responded with a resolute "yes" when asked if civilian and people-to-people Barents cooperation could be at risk if Norway continued sanctions against Russia.
Berg solution is not likely
Five years is not a long period of time in international politics, and the situation between Russia and the West is still difficult.
However, the bilateral foreign minister meeting between Sergey Lavrov and Ine Eriksen Søreide takes place following their both being present in Kirkenes anyway to commemorate the Russian fight for a free Norway.
That will also characterize the contents of their talks, argues senior researchers Jørn Holm-Hansen at NIBR, the Institute of City and Region Research at Oslomet. He is well acquainted with Russian domestic politics.
- This is a celebratory event where you are to exchange pleasantries about cooperation and the road ahead. This is not an event for harsh words. However, it does not appear unlikely that some frankness will be involved, Holm-Hansen says.
It will thus be rather likely for both Norway and Russia to mention the areas of cooperation that are still functioning, such as the joint management of cod stocks in the Barents Sea, environmental cooperation as well as search and rescue (SAR) at sea.
The elephant in the room will be 63-year old Frode Berg, a Norwegian retiree who for 21 months has been imprisoned in Moscow. In April, Berg was convicted to 14 years of prison for espionage.
Back home in Kirkenes, an entire community is waiting to get him back.
Russian daily Kommersant Monday reported that a solution on the Berg case does not appear likely on a short-term basis. Norwegian broadcaster TV2 reports that dark clouds loom over the 75th anniversary event in Kirkenes, and Lavrov may have anything but a warm welcome in Berg's hometown next month.
- Like most others, I believe that the spy case against Frode Berg will be mentioned, though there is probably a lot going on in that case that not even diplomacy is in control of, says Holm-Hansen.
The normalization between Norway and Russia that has taken place lately will be another issue. Prime Minister Erna Solberg's meeting with Russian President Putin in St. Petersburg in April was the first top-level meeting between the two countries following the beginning of the Ukraine crisis in 2014.
Despite increased isolationism from the Russians, Russia will probably point to the areas of cooperation that have continued despite sanction politics, the senior researcher says.
- Russia has demonstrated an increasing tendency to skepticism against the outside world over the past few years. The reasons for this and trying to say what came first is anyone's guess. However, there has been a clear trend of more security-oriented thinking ever since the beginning of president Putin's third term in office in 2012. Less transparency and fewer efforts to be more integrated in international politics and economy started back then, Holm-Hansen says.
Military build-up in the Arctic
The increased military activity in the Arctic will be on the agenda during the talks between Lavrov and Søreide, argues Arild Moe, researcher at the Fridtjof Nansen Institute. Russia has repeatedly reiterated over the past few years that the country is not happy with increased military presence in the form of American soldiers at Værnes and Setermoen, as well as with the construction of a new radar in Vardø.
- These talks about military activity may take various forms and be useful both as a means of exchanging information as well as being a conflict-defusing strategy through the parties' explaining to their counterpart what they are up to. However, it may also lead to mutual allegations. Both sides will probably question each other's military activity, Moe says.
Moe points out that much of the energy, in a non-literal sense, in the cooperation between the two countries is considerably lower than in the years before 2013. There have been few initiatives to new areas of cooperation, and the parties will thus probably spend some time emphasizing what is actually business as usual.
- Cooperation that works will be highlighted, such as fisheries, environmental protection and nuclear safety. However, there is not much going on in petroleum cooperation these days. The overall image is one of less intense cooperation. That is related to the international situation. There is a widespread perception in many western countries, including Norway, that domestic developments in Russia are rather unpromising. Opportunities for cooperation in a range of areas look rather bleak. In Russia, there is increased skepticism to cooperation and contacts with the outside world, and this has a spillover effect, Moe says.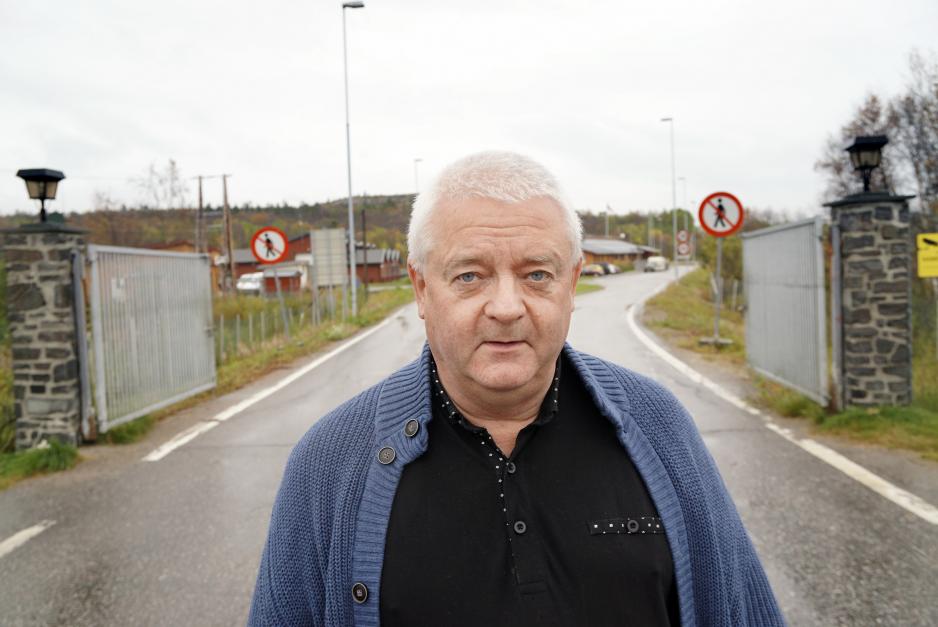 Missiles and Svalbard
Hedda Bryn Langemyr, Manager of the Utsyn foundation (Forum on foreign and security policy) argues that it will be interesting to get more information about Russia's view on armament control following the expiration of the INF Treaty.
The INF Treaty is a disarmament agreement between the USA and the Soviet Union from 1987 that committed both countries to removing a group of land-based mid-range missiles with nuclear warheads. The USA withdrew from the agreement earlier this year.
- The most challenging issues from a security policy point of view are related to warning time for military exercises and the contents of such warnings. There is less predictability in the security politics dynamics in the High North following the INF Treaty's expiring this summer. Russia has amongst others held several major exercises along the Norwegian coast, Langemyr says.
Langemyr also points to the fisheries protection zone around Svalbard as one of the more difficult Norwegian challenges with which the Russians may be helpful. Russian jamming of Norwegian GPS signals, which has affected civilian aviation, is also an issue that may be raised.
- Different countries have a wide variety of interpretations of the Svalbard Treaty and the ensuing protection zone that Norway has introduced. What is particularly interesting about that issue is the fact that with few exceptions, there has been a good and unified cooperation with Russia, whereas we currently see increasing opposition from the "traditional" allies in this area, especially Great Britain.
- A strengthening of the Norwegian understanding of how Norway runs fisheries management in the territorial waters around Svalbard will be of great significance, in particular for the future in the light of climate changes, Langemyr says.
Human rights
Norway's foreign minister stressed Norway's worries about the human rights situation in Russia when visiting the Arctic conference in St. Petersburg last April.
Senior Researcher Holm-Hansen at Oslomet says it would be strange for Søreide not to raise the issue of the major demonstrations that have characterized local elections in Russia lately.
- I cannot imagine a Norwegian foreign minister avoiding the issue of Russian treatment of protests in Russia. There are a series of recent examples that Russian authorities do not tolerate demonstrations around local elections, in particular in Moscow, where protests against selected candidates' not being permitted to run for election were met with a heavy hand. This was so near in time and has received such widespread attention that the foreign minister must raise the issue, Holm-Hansen says.
This article was originally published in Norwegian and has been translated by HNN's Elisabeth Bergquist.