The EU Strengthens Its Presence in Greenland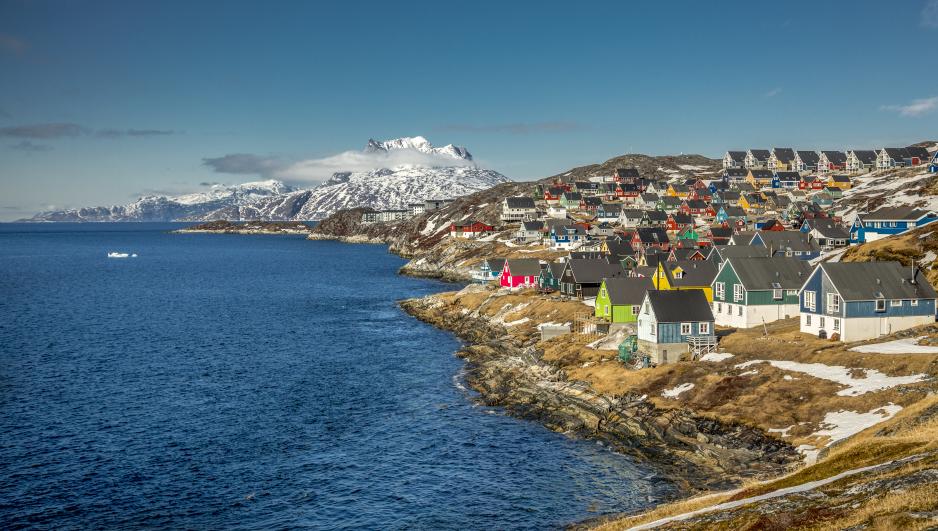 The EU is establishing an office in Greenland. The union wants to get a better understanding of Greenland and show its presence in the Arctic, explains senior researcher Andreas Raspotnik at FNI.
The EU is now opening a representative office in Nuuk, Greenland.
It is expected that three to four people will be employed at the office, who will support the ongoing cooperation and identify new opportunities for cooperation between Greenland and the EU, writes the Greenlandic newspaper AG. 
The news that the EU would open an office on the island was announced in October of 2021. The EU Commission is now implementing the decisions, says  Per Haugaard, the EU Commission's head of representation in Denmark, to AG.
"The exact time has not been decided yet, but I expect the office to be established at the beginning of next year at the latest," says Haugaard.
Connects with local actors
From a geopolitical perspective, it makes sense for the EU to establish an office in the Arctic, says senior researcher Andreas Raspotnik at the Fridtjof Nansen Institute to High North News. The EU has previously stated that it is a geopolitical necessity to be present in the Arctic, he says. The island is also of interest to great powers, such as the US and China.
Despite geopolitics playing its part, Raspotnik believes that the opening of the new office is largely about the union forming a better perspective on what happens on the island.
"The EU wants to gain a better understanding of Greenland, make contact with and learn from Greenlandic actors. The union supports regional development through its many funding programs and it is time that they also show more presence," he says.
Minerals and green energy
According to the newspaper AG, the EU's interest in strengthening ties with Greenland concerns, among other things, the rich mineral deposits on the island of the country's opportunities for production and export of renewable, green energy. The EU has identified a number of minerals that are crucial for the EU countries' green shift, industry, and competitiveness compared to the rest of the world.
This article was originally published in Norwegian and has been translated by Birgitte Annie Molid Martinussen.