"EU seal ban has had a lot of negative consequences for Greenland"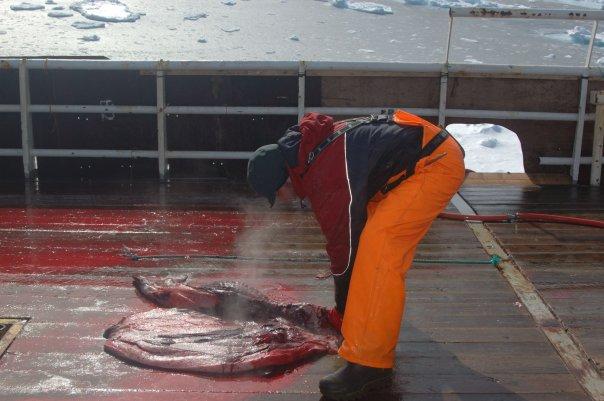 "Especially for traditional seal hunters but also for Greenland's economy as such", says Aaja Chemnitz Larsen, Greenlandic Member of the Danish Parliament.
In an interview with High North News, Larsen discusses the relationship between the European Union and Greenland and particularly elaborates on the negative effects the Union's Regulation No 1007/2009 on trade in seal products has had for the Greenlandic society.
After obtaining Home Rule from Denmark in 1979, Greenland withdrew from the then European Economic Community in 1985. The island is currently associated to the EU under the Overseas Association Decision. Although products that originated from indigenous subsistence hunting remained permitted to be place on the EU's common market, the ban has had adverse effects on Inuit livelihoods in both Canada and Greenland.
EU seal ban has had a lot of negative consequences for Greenland from High North News on Vimeo.
Notably, Larsen criticises the existing lack of knowledge that still prevails in Europe with regard to seal hunting in general and the seal ban in particular:
"A lot of European citizens do not know about the Inuit exemption and that we actually have sustainable seal hunting in Greenland. It is very important to get this information out to Europeans".
In 2015 [when the ban was amended] the European Commission planned information activities to properly inform European citizens about seal hunting and the seal ban. Yet, nothing has been done since then – nothing but putting something on a website that nobody reads.
Although the ban raised strong political and emotional reactions in Greenland, especially in its early days, the overall the relationship between the European Union and Greenland is "relatively good", Larsen concludes.
"But it is very important to focus on information activities. Seal hunting is sustainable in Greenland, it always has been and that is very important to get out to the consumers".
High North News has conducted another interview with Aaja Chemnitz Larsen, discussing the issue of education in Greenland, which can be found here.

Chemnitz Larsen has been one out of two Greenlandic Members of the Danish Parliament (Folketinget) since June 2015. She is born in Nuuk, Greenland, and has been a member of the Greenlandic Parliament since 2014. Before that, she worked with Transparency International, and focused on human rights and children's' rights issues.